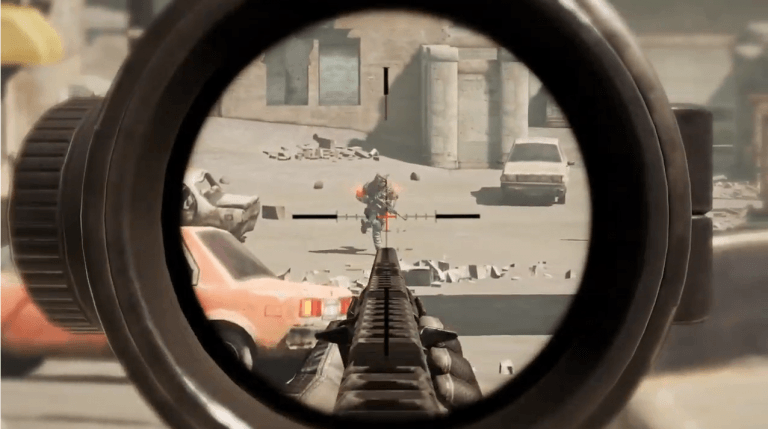 One of the most awaited mobile games, Call of Duty: Mobile, is now available for iOS and Android users. This comes as good news for COD fans who have been wanting to play their favorite game on the go. Even for the hardcore COD players who love playing the game with mouse and keyboard, publisher Activision has some good news. It is possible to download COD Mobile on your PC.

How to download COD Mobile on PC?
Call of Duty: Mobile is part of the Call of Duty franchise, which dominates the PC and console gaming world. However, the COD Mobile does not follow the storyline of the PC game, rather it is a standalone installation of the series, and perfect for those who want to get COD experience on the move.
Despite being a standalone installation, the mobile game offers all the modes available in the PC version. Moreover, it offers its own take on the battle royale genre in a dedicated mode. Further, the game offers familiar characters, weapons, gameplay styles, vehicles and more.
Fund Manager Profile: Zhang Hui Of China's Southern Asset Management
Historically, the Chinese market has been relatively isolated from international investors, but much is changing there now, making China virtually impossible for the diversified investor to ignore. Earlier this year, CNBC pointed to signs that Chinese regulators may start easing up on their scrutiny of companies after months of clamping down on tech firms. That Read More
The game is now available for download for Android and iOS users. However, if you feel, the game would be more enjoyable on the big screen, you can play it that way also. You can easily download COD Mobile on your PC using the emulator from Activision. This emulator is called GameLoop, and you can download it for free.
To download COD Mobile on PC, you will first have to download the GameLoop emulator from this link. Once you have downloaded and installed the emulator, launch the app. Now go to its Game Center tab to download COD Mobile.
Emulator – what are its benefits?
Since it is an official emulator, it melds perfectly with the game, making available all the different game modes on the PC as well. Along with mouse and keyboard support, this emulator comes with "exclusive key mapping" for the COD Mobile. The emulator will automatically switch between key mapping presets on the basis of the multiplayer mode that a user is playing.
Further, a user can also modify the presets with the help of GameLoop's default controls. Along with the bigger screen, another advantage of using an emulator for a mobile game is that PC games experience a wider field of view. Also, PC players get precise controls with a mouse and keyboard.
Additionally, the emulator features all the usual bells and whistles, as well as support for in-app purchases, video recording, screenshots and an anti-cheat system. Also, similar to the original version, Call of Duty: Mobile lets users customize their characters with the help of costumes, weapons and more.
A point to note is that a player needs to pass profile level 7 to get access to the battle-royale mode. Other modes that you can play are solo, duo and four-man squad. Players also get to play the Team Deathmatch, Free-For-All, and Search and Destroy.
Previously, Tencent games came up with a similar emulator to allow users to play PUBG Mobile on PC. Tencent's emulator matches the player using it with others using the emulator to ensure fairplay. As of now, it is not known if Activision's emulator offers the same feature or not.
How to download and play on mobile
After being available in beta for a limited time, the game went away. Now, the stable version of the game is out and available for download on iOS and Android. Android and iOS users can head to their respective app stores to download the game. The game weighs about 2GB, so it is recommended that you use a WiFi network for download.
After the game is installed, you will have to create a profile with a username. You will have to give the game access to your Facebook account in order to save your progress across all devices. If you don't want it to access your Facebook profile data, then you can use the guest mode.
Before starting the game, it is recommended that you get a tutorial, which will help you learn basic controls of the game. The game starts with the Nuketown map, where your objective is to take down the enemy team. Players get Log-in Bonus, including a special reward for logging in for seven consecutive days.
If COD Mobile does not run on your Android or iOS phone, then you should check the system requirements. The game may not be initially available on budget phones, but developers are promising to extend the availability on other devices as well.
For those on Android, they must have a smartphone with at least 2GB of RAM, running Android 5.1 Lollipop or above. If you own an iPhone, then you should be on iOS 9 or higher. Also, the COD Mobile won't run on iPhone 6 Plus, iPhone 6, iPhone 5S, iPad Air, iPad Mini 2, iPad Mini 3 and iPad Touch.
For information on best settings for the COD Mobile, refer to the below video:
Updated on