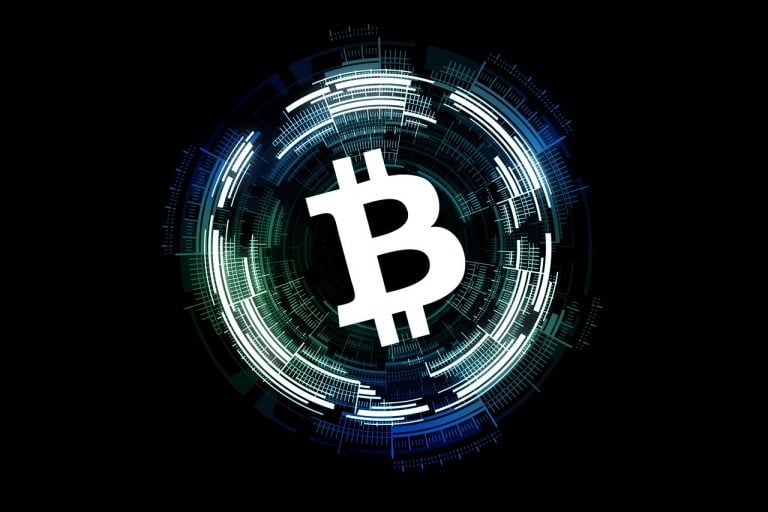 ValuWalk's Q&A session with Tal Kol, the co-founder of Orbs. In this interview, Tal discusses his and his company's background, how public blockchain truly makes existing businesses better, identifying quality tokenized blockchain projects, his thoughts on Facebook's Libra, if the value-add of blockchain decentralization is unclear, the effect of blockchain on enterprise market, and the biggest changes he sees in the industry.

Can you tell us about your background?
My background is in consumer-facing app development and developer tools. Before I co-founded Orbs, which raised more than $100 million in 2018, I was head of mobile engineering at Wix.com and head of engineering at Kin. Kin, the cryptocurrency launched by the popular messaging app Kik, is where I experienced developing a decentralized product that supports a massively networked community of users along with the industry limitations.
Q3 2019 hedge fund letters, conferences and more
Qualivian Investment Partners July 2022 Performance Update
Qualivian Investment Partners performance update for the month ended July 31, 2022. Q2 2022 hedge fund letters, conferences and more Dear Friends of the Fund, Please find our July 2022 performance report below for your review. Qualivian reached its four year track record in December 2021.  We are actively weighing investment proposals. Starting in November Read More
Before I entered the world of blockchain, I co-founded three startups. Appexia, an app building platform, was the first acquisition of Wix.com after its IPO. I also helped launch three smaller startups. Prior to studying at the Technion ("Israel's MIT"), I served in the intelligence technology unit of the IDF.
I'm a veteran of the startup world. I love working in this sort of environment. Startups are innovative and promote quick thinking. Smaller teams are truly given the ability to address the unique needs of the problems they're solving.
When did you start your company and what does it do?
Orbs was founded in 2017 after I — with my co-founders — recognized the scalability and usability limitations of building on top of public blockchains — specifically Ethereum. These infrastructures were built for a token-based economy. Orbs is a hybrid blockchain bridging the gap between the needs of enterprise businesses and the benefits of public blockchain. By using blockchain as a neutral, third-party to display data, businesses can prove indisputably that their data is reliable.
What trends are you seeing in pulic blockchain and what pain points does it solve?
During the ICO craze and initial hype of blockchain, we saw a lot of projects simply endeavoring to decentralize processes for decentralization's sake. Decentralization isn't the answer for everything, and up until now, it looks like cutting out the middleman has failed.
That's where Orbs comes in.
Few organizations can show how public blockchain truly makes existing businesses better. Right now, the most interesting work in the space has to do with showing actual use cases for public blockchain. We're not interested in decentralizing a company like Uber just to say.
The Orbs public blockchain proves whatever information a business wants to share at the most cost-efficient bottom line in blockchain. Many popular public blockchain solutions, like Ethereum, are designed primarily for purely decentralized apps (dApps). Orbs expands the offerings of public blockchains by supporting permissioned apps developed by existing for-profit businesses.
How do you identify quality tokenized public blockchain projects? What are some things you look for?
Participants should look for projects that are providing solutions that address real needs. Look closely at a project and assess whether they're providing solutions that address real needs. Do they have a usable and sustainable business and economic model? As the ecosystem continues to solidify, the companies focused on usage and tangible values will thrive. A more focused industry without a distracting and unhealthy influx of projects will help bring real-world usage to blockchain.
What are your thoughts on Libra?
Libra is interesting. I'm a supporter and think it will push the industry forward. I see a substantial difference between financial applications of blockchain (like a decentralized currency) and consumer/enterprise applications of blockchain (like a decentralized Uber). The disruption with the first is not technology, it's regulations. Libra is addressing this by aiming for regulatory innovation and sacrificing technology in the process — Libra is not fully decentralized, it's permissioned. For non-financial applications like a decentralized Uber, the disruption is not regulatory. Regulators care less if these apps are decentralized or not. The disruption is technology and to address it, they must use decentralized and permissionless infrastructure.
Where do you see the future of punlic blockchain and cryptocurrency heading?
We're still not close to mainstream adoption of blockchain technology. It's not an infrastructure problem. The value-add of decentralization is unclear. The first challenge is that existing infrastructure isn't suited for blockchain.
By addressing today's enterprises with millions of active users, Orbs is solving transparency in a real, dynamic consumer market where blockchain can truly benefit both companies and their customers.
How will public blockchain affect the enterprise market?
Public blockchains can solve enterprise problems, increase standardization, reduce liability and facilitate competition based on trust.
Take for example the immutability of data that is verified and maintained by an external third party — a central feature of public blockchains. Think about the reduced liability that can be achieved by guaranteeing that data — or data hashes — has not been tampered with.
Increased transparency, ability to cooperate on live instances, and data-forkability will all have a big impact on enterprises. Those that understand how to leverage trust will gain market share at the expense of their competition.
Perhaps most importantly, open, public platforms contribute to a new level of cooperation that is more inclusive and can bring more players on-board.
What will it take for public blockchain to be fully operable for enterprise operations?
The biggest change we see as the industry matures is that the enterprise sector will not use infrastructure meant to replace existing businesses with decentralized ones, but instead start leveraging decentralized technology to improve existing ways of business.
For example, the distinction lies between completely replacing Uber's ecosystem with a new, peer-to-peer decentralized Uber versus helping Uber improve its offering by providing stronger guarantees backed by blockchain to its users and partners.
This sounds like a small difference on paper, but it will completely transform the way blockchain technology is built. This is the first step to mainstream adoption and the way to unlock blockchain's true potential as a way to create open services. Hybrid blockchain systems can be leveraged to create practical platforms supporting real business needs.
That said, it is important to note that many enterprise operations require advanced privacy beyond encryption (for medical data for example), which has not been fully solved. That is why the best enterprise use-cases to start with are the ones where transparency is at the center of the product offering.
Updated on