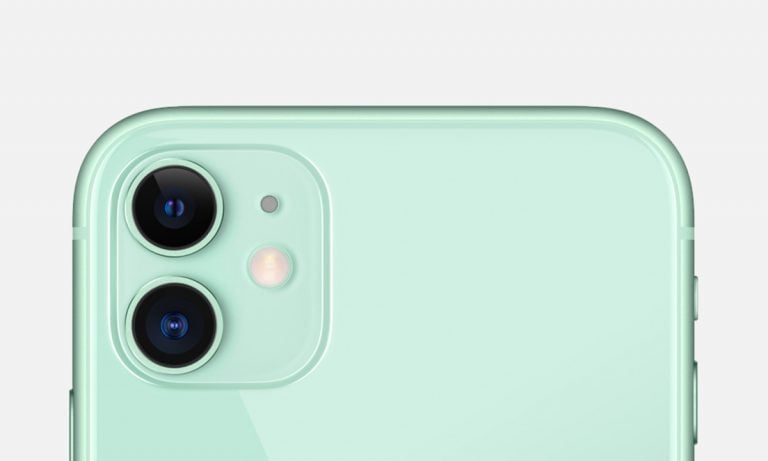 Apple's iOS 13.2 will bring various new features, which will appeal specifically to new iPhone 11 owners, including the Deep Fusion camera. Right now, the feature is being tested by developers who have their hands on the iOS 13.2 beta. Several developers have shared their comparison photos of the iPhone 11 Deep Fusion vs. Smart HDR features on Twitter.
Deep Fusion technology will be available on the iPhone 11, iPhone 11 Pro and the iPhone 11 Pro Max. Right now, the feature can be tested by developers who have purchased one of the three Apple devices. According to the developers who shared their photos on Twitter, there are many benefits of using the Deep Fusion technology, especially for those wanting to pursue professional  photography. Still, there are some notable disadvantages.
Apple has been boasting about the Deep Fusion feature on its blog posts, as well as at their event, noting that there are various benefits that will help photographers add more detail and fidelity to the photos they take, regardless of which new iPhone is used.
Exclusive: Voss Value Launches New Long Only Special Situations Fund
Since its inception in January 2012, the long book of the Voss Value Fund, Voss Capital's flagship offering, has substantially outperformed the market. The long/short equity fund has turned every $1 invested into an estimated $13.37. Over the same time frame, every $1 invested in the S&P 500 has become $3.66. Q1 2021 hedge fund Read More
The system works in a way that combines hardware and special photography-taking software with AI to provide the best experiences in photography. This approach also changes how image processing is handled, and thanks to Apple's A13 chipset running on the flagship devices, the process of image editing is so fast that it's invisible to the end user. A13's component called Neural Engine is behind such fast and cutting-edge image processing.
Because it's equipped with artificial intelligence, the Neural Engine uses machine learning techniques and algorithms to predict each photo pixel-by-pixel and then analyzes it. That way the texture is optimized to appear more natural while removing the excess noise in each photo.
The technology has the device already capturing low-exposure photos before the user presses the capture button, and then utilizes machine learning to analyze the photographs and then merge them into one. While this explanation on Apple's blog sounds surreal, it's still unclear whether it's consistent in reality. Several developers testing the iOS 13.2 beta made an iPhone 11 Deep Fusion vs. Smart HDR feature comparison to see whether the feature stays true to Apple's claims from about a month ago.
iPhone 11 Deep Fusion vs. Smart HDR compared
According to Sebastiaan de With, who shared his take on the comparison on his Twitter post, there are "fairly modest gains," in terms of quality improvement. The images do appear sharper when compared to the Smart HDR feature. There is a downside, however. The photos taken with Deep Fusion technology result in the file being twice as big in size compared to the original photos.
In my first tests, Deep Fusion offers fairly modest gains in sharpness (and much larger files — my HEICs came out ~2x bigger). pic.twitter.com/ISclMKT1hK

— Sebastiaan de With (@sdw) 2 October 2019
While the iPhone 11 line does come with a respectable amount of storage, people who constantly take photos may experience problems with storage, especially if they do some further image-processing or if they were to edit it in other software, or upload it to social media using cellular data.
The other tester, Tyler Stalman, shared a photo of eyes being compared in the iPhone 11 Deep Fusion vs. Smart HDR feature. According to him, the difference is immediately visible, adding that this new technology vastly improves photographs, especially those with a lot of textured surfaces.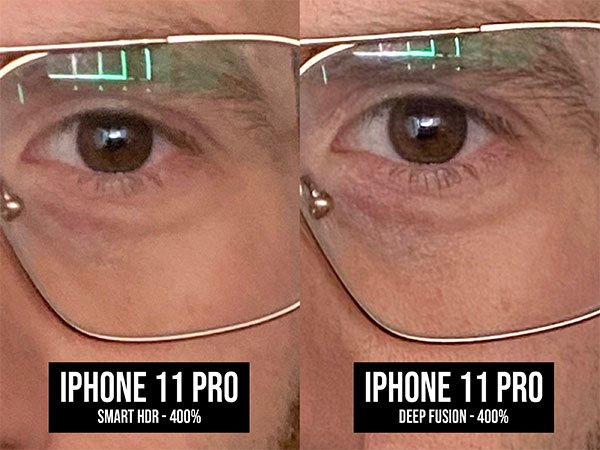 Very first tests of #DeepFusion on the #iPhone11 pic.twitter.com/TbdhvgJFB2

— Tyler Stalman (@stalman) 2 October 2019
All in all, the Deep Fusion camera brings a lot of major improvements to photography, which will be happily welcomed by professional photographers. If you can put up with slightly larger photo files in storage, then this feature is great for you.