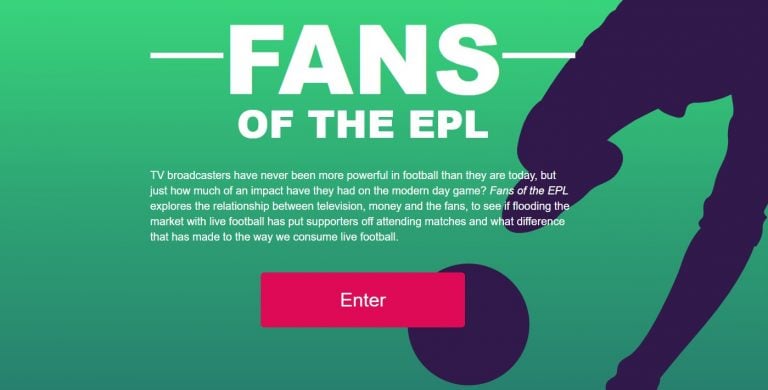 The Premier League has vowed to continue to clamp down on the "shadowy world of data piracy that threatens the integrity of the game" according to one executive.
Bill Bush, Premier League Executive Director, says the act of illegal streaming "drains money away from the sport" but a new survey shows that 22% of fans admit to still using unofficial streams to watch the Premier League, despite their best efforts.
Brook Asset Management had a strong first quarter, is shorting This US education stock [Exclusive]
Brook Asset Management was up 7.27% for the first quarter, compared to the MSCI GBT TR Net World Index, which returned 3.96%. For March, the fund was up 1.1%. Q1 2021 hedge fund letters, conferences and more In his March letter to investors, which was reviewed by ValueWalk, James Hanbury of Brook said returns during Read More
Q3 2019 hedge fund letters, conferences and more
A report, Fans of the EPL, published by OLBG, looks at the relationship between fans and TV companies.
The relationship isn't a good one in the UK, where coverage of the Premier League is arguably the poorest in the world as a result of an ancient 3pm Saturday blackout ruling meant to force fans into stadiums instead of watching at home.
Comments on the forum Reddit about the piece explain fan opinion and the confusion for international supporters who get access to all games for a reasonable fee.
Unofficial streams aren't the only problem in this wider issue. The report also highlights that 68% of football fans admit to using someone else's login to watch a match, but the cost of watching your favourite team compete in 'the best league in the world' is massively skewed by the team you support.
Data piracy and football
In the UK, last season only 171 games out of 380 played matches were actually televised.
The split is unfairly weighted towards the top tier teams, meaning that if a Leicester fan wanted to watch their team and paid Sky Sports and BT Sports to access the full range of available televised games, they would pay the same £316 for the year (or £26 a month) for just 15 matches that a Liverpool fan would pay for 29. This difference means Leicester fans are paying £11 more per match than a Liverpool fan, an unfair tax for wanting to support your chosen team many would argue.
Although the report shows that fans may choose to watch their team illegally and that price is likely the dominant factor, the murky world of data piracy and privacy laws could also be to blame.
Worryingly for the Premier League - who continue to clamp down on illegal streams - 55% of people surveyed didn't realise it was illegal to watch a live match without a TV licence and 40% of football fans weren't aware using an unofficial stream to watch a live game is illegal.
Fans of the EPL by OLBG carried out a survey of 1,000 football fans to find out their true football viewing habits and look into what Bush described as the "shadowy world of data piracy".
Powered by OLBG.com