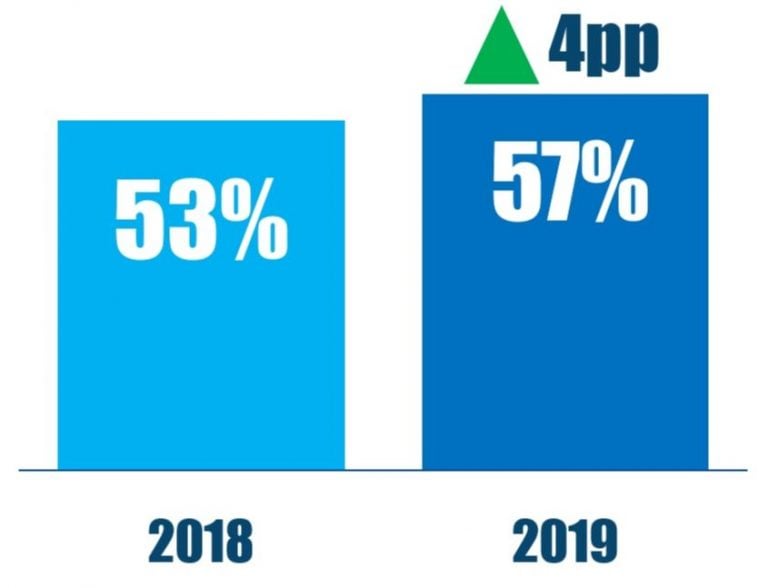 After months of investor opposition to Hudson's Bay Co (TSE:HBC) Chairman Richard Baker's CA$9.45 per share offer to take the company private, another shareholder has joined the fray. Paradise Developments, a 0.6% shareholder, deemed the offer inadequate and called on the board to renegotiate the price or recommend a rejection of the insider offer. The investor said that Hudson's Bay Co should retain J.P. Morgan Securities and Centerview Partners to carry out a fair valuation of the company's real estate assets.
"We fail to see how the insider offer can be viewed as being anywhere close to fair value. We urge you to have the advisers prepare or otherwise obtain an appraisal of Hudson's Bay Co's owned real estate," Paradise said in a letter to the HBC special committee.
Q3 2019 hedge fund letters, conferences and more
Steamboat Capital Explains Why Shorting Has Gotten So Dangerous
Steamboat Capital was down 6.93% net for the fourth quarter, bringing its year-to-date return to 7.3%. The S&P 500 was up 12.15%, while the Russell 2000 gained 31.37%, and the Credit Suisse Hedge Fund Index was up 6.38% for the fourth quarter. Q4 2020 hedge fund letters, conferences and more In his fourth-quarter letter . Read More
Sandpiper Group and Land & Buildings are among those that have been opposing the deal. Jonathan Litt's fund criticized the offer in June, deeming it "woefully inadequate" and adding that the company was worth double the CA$9.45 per share bid. Meanwhile Sandpiper CEO Samir Manji said that Hudson's Bay Co could be worth at least CA$35 per share. Manji noted that this value could be realized if the company redevelops some of its real estate into properties that include residential space. Litt has since called for the removal of Baker.
The CA$1 billion privatization offer was advanced by a group of shareholders owning a combined stake of 57%. Investors include Baker, private equity firm Rhone Capital, and WeWork.
---
Last week Muddy Waters attacked French supermarket group Casino for attempting to silence its detractors, four years after the short seller published its first report detailing how the company was misleading investors about the strength of its business. In a 13-minute documentary dubbed "The Skeptic," Muddy Waters lambasted Casino's leadership for engaging in a fierce attack against the short seller without addressing any of the issues raised in the 2015 short report or taking any steps to improve the business. The documentary also claimed that CEO Jean-Charles Naouri sent company lawyers to the president of the French Bar Association to ask for the suspension of an attorney who had been critical of Casino's lack of transparency.
Muddy Waters said that over the past three years, Casino's business has been deteriorating due to its complex structure and financial gimmickry. The documentary noted that Muddy Waters correctly estimated in May that Casino's holding companies were bound to collapse under their debt burden. The documentary also suggested that Casino would face a cash crunch as "its debts and claims are worth twice the assets supposed to cover them." Muddy Waters' Carson Block also lamented over the investigation carried by France's market regulator, Autorité des marchés financiers, which has focused on the short report in an attempt to find a basis to persecute Muddy Waters, instead of concentrating on Casino's operations.
Back in 2015, Muddy Waters claimed that Casino was dangerously leveraged and engaged in financial engineering to keep its entire structure from collapsing. Casino responded by accusing the short seller of disseminating false and misleading information with the aim of making a profit. Since then, Standard & Poor's downgraded Casino's long-term notes, and the company reported falling sales and committed to sell various assets. This summer, Casino pledged to divest European assets worth 2 billion euros and reorganize its operations in Latin America.
To arrange an online demonstration of Activist Insight Shorts, email us or view our product brochure to find out more.
---
Chart Of The Week
The amount of companies subjected to activist demands globally that were U.S.-based between January 01 and October 04 in respective years.