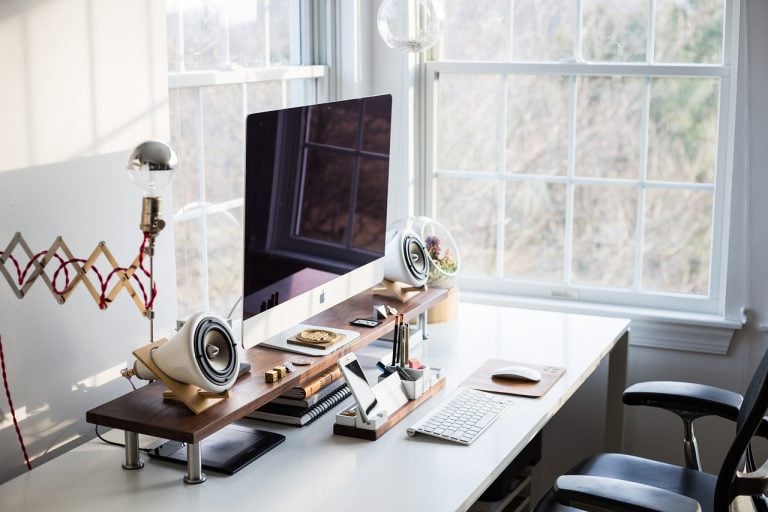 WeWork has been garnering plenty of positive press coverage for itself as the company draws nearer and nearer to a market debut, but investors who are interested in the forward-thinking business must be cautious before throwing their financial heft behind it. Despite the allure of WeWork's forthcoming IPO, the company's business model is plagued by a number of questionable practices that could spell disaster when it comes to long-term profitability.

Interested in WeWork's forthcoming IPO? Here's why you should be cautious about the company as it prepares to foray into the open marketplace for the first time.
Q2 hedge fund letters, conference, scoops etc
Fund Manager Profile: Zhang Hui Of China's Southern Asset Management
Historically, the Chinese market has been relatively isolated from international investors, but much is changing there now, making China virtually impossible for the diversified investor to ignore. Earlier this year, CNBC pointed to signs that Chinese regulators may start easing up on their scrutiny of companies after months of clamping down on tech firms. That Read More
WeWork won't be profitably anytime soon
The most important thing to understand about WeWork (WE) is that the company likely won't be profitable anytime soon. According to documents released ahead of its forthcoming IPO, we can determine that the company is in some interesting financial straits; while WeWork has enjoyed plenty of success in popularizing its image, for instance, the company is hemorrhaging money and could be misleading potential investors with technically-complex jargon that appears intimidating but holds little substance.
Another reason to be cautious about WeWork's forthcoming IPO is the lack of information; we don't know which stock exchange the company intends to list under, for instance. It can also be difficult to parse just how much money the company is truly worth, though it's likely hovering around a $47 billion figure popularized by SoftBank after they rebranded WeWork into "The We Company." Juxtaposing WeWork against other companies in its industry, we can also arrive at a number of perplexing discoveries, which bode ill for its immediate future.
In a rigorous analysis of WeWork and its similarities and differences to IWG, a similar company that offers near-identical services as WeWork, analyst David Trainer notes a number of important things which potential investors in the company should take into consideration before buying. First and foremost, he notes that IWG is in control of more square feet of office space than WeWork and earns more revenue, yet it's market cap is a mere $3.7 billion. This has led many analysts and potential investors to view WeWork as radically overinflated, particularly since the company has demonstrated few if any serious plans when it comes to becoming profitable.
Yet the gig economy is still growing
On the bright side of things, WeWork can expect the gig economy to keep growing in recent years, something that's likely to contribute to the overall vibrancy of its industry. Leasing out office space, refurbishing it to improve its marketability, and subleasing it to companies and individuals in dire need of a workspace isn't a terrible model to rely upon in 2019, and will likely prove dependable going forwards. Whether WeWork has been managing its particular assets wisely, however, is itself up for debate.
WeWork's embrace of long-term leases, for instance, is a very questionable tactic that could prove to make it more alluring to some investors but in reality, adds plenty of risk to the equation. As Trainer notes in his analysis, too, WeWork actually has about 20 percent less office square footage than its competitor IWG but almost five times as many lease obligations. This huge disparity between the companies would likely be explained away rather simply by WeWork; they would argue that they're simply more efficient and forward-thinking. In reality, however, investors should be deeply suspicious of the fact that WeWork seems quite literally too successful to believe.
A prospectus filed with the SEC ahead of its forthcoming market debut does reveal a number of other interesting things worth considering. WeWork has focused on geographically concentrating its holdings, for instance, and operates in only 111 cities, whereas many competitors in its industry operate freely in cities around the world. By focusing on megacities across the United States, such as New York and Los Angeles, WeWork ends up paying more in rent but has a larger target audience and more appealing territory to lease in exchange.
WeWork's forthcoming IPO is dependent upon its tenants
The final thing to understand about WeWork is that the company freely admits in its prospectus that it will be thrust into calamity if enough of its tenants renegade on the terms of their leases. WeWork only earns a true profit from most clients if they stick to their leases for at least a few months if not longer, and the cancellation of some agreements could be withering for the company. All in all, it's easy to agree with the conclusion that WeWork will likely struggle to ever attain profitability.
Does the company's focus on tech help it lure in investors and give it a forward-thinking brand that helps with tech-savvy tenants in need of a lease? Sure, but don't expect WeWork to be able to pull through on that strategy alone. As WeWork approaches its IPO, investors everywhere would be wise to exercise caution when approaching the company's shares.
Updated on