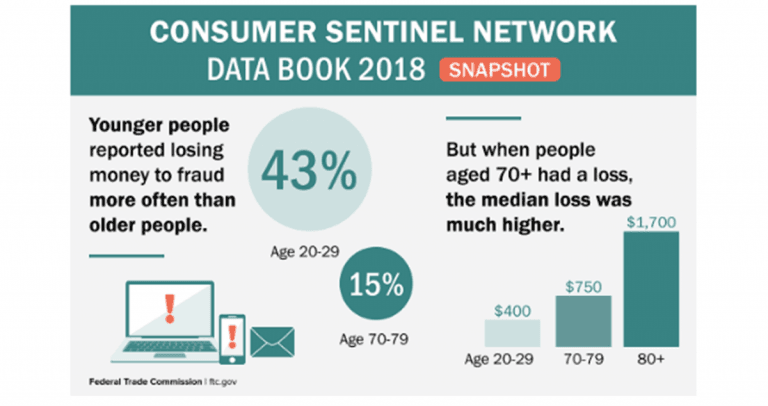 Technological advancements are continuing to reshape the world, and the investment management industry has grown in leaps and bounces over the last decade, primarily due to the growth of online investment vehicles and high-tech trading solutions. Along with the many benefits associated with these developments, the number of investment scams occurring on a global scale has reached new highs.
The Federal Trade Commission reported that U.S. investors lost a staggering $1.48 billion in 2018 to investment scams, indicating a significant growth of 38% from 2017. It doesn't come as a surprise that younger investors lost more money than adults in the last year, which indicates the vulnerability of using online investment advice.
Looking Into the Gaming Industry with VanEck's JP Lee
ValueWalk's Raul Panganiban interviews JP Lee, Product Managers at VanEck, and discusses the video gaming industry. Q4 2020 hedge fund letters, conferences and more The following is a computer generated transcript and may contain some errors. Interview With VanEck's JP Lee ValueWalk's ValueTalks ·
Q3 2019 hedge fund letters, conferences and more
Under these circumstances, it's imperative for an investor to take necessary measures to protect their investments from online fraud. In this guide, we will introduce 7 tips to help investors protect their portfolio from such fraudulent activities.
Conducting thorough due diligence of investment management companies
The importance of conducting thorough due diligence of companies offering investment products can not be emphasized enough. However, most investors assume that the presence of a high-quality website and a few positive reviews on the internet as precise indications of genuine companies, which is a costly mistake. Research reveals that scammers use professional-looking adverts and posts on social media to disguise fraudulent operations.
Investors need to verify the credibility and authorized status of any investment management company or personnel via designated government portals such as the website of the Securities and Exchange Commission in the United States or the Financial Conduct Authority in the United Kingdom. If the entity is not registered with the designated governing body in the respective region, an investor should avoid dealing with such companies and immediately notify regulators.
Avoid sharing important personal details with unidentified callers
Over the last couple of years, many investors have fallen victim to the requests of scammers pretending to be bankers or investment professionals representing reputed financial institutions. Sharing personal details such as national identity card numbers, social security numbers, or bank account numbers could lead to the loss of entire bank balances, which is easy to prevent by never sharing personal details with unidentified callers. In most instances, a bank or an asset manager would never request such information over the phone.
Protect personal details online
Scammers regularly use malware, ransomware, and payment redirection scams to obtain credit card and other financial information of investors to gain access to their investment accounts and bank savings accounts. It has become common to hack into personal emails of unassuming investors and stay patient for months or years before crucial financial information is divulged through an e-mail to a trustworthy source such as a personal financial advisor or a banker. The hackers then use this information to scam investors of millions of dollars.
Under these circumstances and developments, it's vital for investors take precautionary measures such as updating the anti-virus and anti-spyware software on their devices at regular intervals. Also, investors should avoid using public WIFI networks or computers to log into broker accounts or online banking services.
Identify when an offer is too good to be true
If it's too good to be true, it's likely not true. The safest investments, such as treasury bills issued by developed countries, will always yield only low-single digits. If an agency is promising much higher returns and classifies such returns as guaranteed, the chances are that it's a scam. It's best to avoid these types of investment altogether, and if a fraudster approaches, it's essential to ask questions regarding the investment methodology used to generate such returns, the names of managers running these investment schemes, and the regulatory status.
Be wary of unsolicited offers
If ever an investor receives an unsolicited offer via a telephone call, e-mail, or a message on a social media platform to invest in a company or a scheme, but cannot find any reliable information online other than those unsolicited offers, it's time to contact regulators or the financial advisor to validate how credible this offer is. Many stock promoters target investors by sending cold pitches about thinly traded stocks in a bid to pump the stock price higher, as part of a pump and dump scheme. Penny stocks are almost always at the center of these types of scams.
To avoid being the victim of such promotional activities and scams, investors could rely on investment research conducted by large-scale research providers or asset managers.
Understanding the salesperson better
If a stockbroker, investment advisor, or a pension planner approaches an investor using an online communication mechanism, investors may not have a chance to determine how credible this salesperson is. Therefore, as a safety measure, it's the right decision to set up a meeting in-person to evaluate the personal traits of such advisors and inquire about qualifications, experience, and the regulatory approval documents to provide investment advice to clients. More often than not, fraudsters claiming to represent large investment banks will back-off from such a meeting.
Seeking professional advice
One of the most unpopular yet most efficient ways to protect investments online is to seek professional advice – not only investment advice but also legal advice. Professionals can help an investor gauge a measure of the reliability of investment schemes and assist in taking the necessary legal actions against fraudsters.
Conclusion
In this digital age, protecting investments online has become a difficult task. However, using the right strategies, an investor could easily protect their valuable investments from frauds and achieve desired returns. The 7 tips introduced in this guide should only be considered as the starting point of this process.