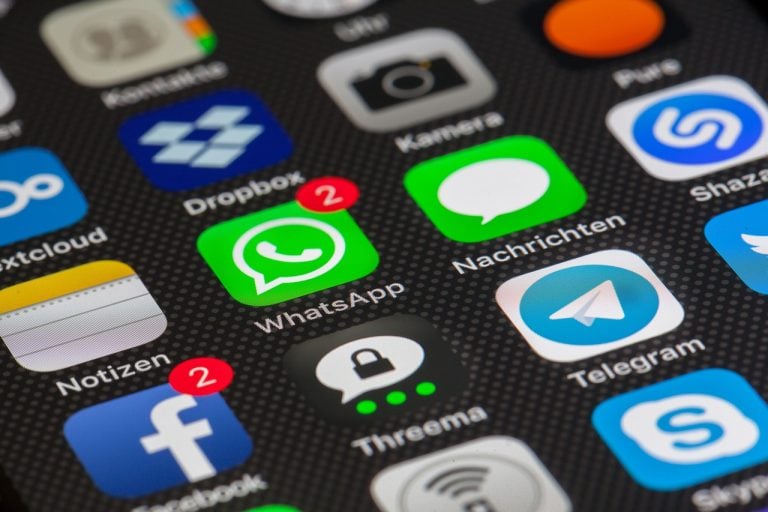 WhatsApp is the most used messaging app. In fact, it was the third most popular social platform last year, behind only Facebook and YouTube. Many users rely on it for their daily communication (both messages and calls) and business as well. Owing to its importance, it is a must for users that they don't lose any data or messages when they upgrade to a new phone. To ensure so, it is important that you properly backup and transfer WhatsApp data from one phone to another. To help you with this, detailed below is how to backup WhatsApp data and how to transfer WhatsApp data.
How to backup WhatsApp data
When you get a new phone, WhatsApp may be among the first apps that you install. However, when you simply sign in to your WhatsApp account, your old messages won't automatically show up or get transferred. You will have to restore the earlier messages on your phone, and you can restore the messages only if you have taken a backup.
Talking of how to backup WhatsApp data and how to transfer WhatsApp data, the best way to do it is via Google Drive. The newer version of WhatsApp offers automatic Google Drive backups. This makes the process of transferring messages very easy.
Retail Investing Trends With TradeZero America's Dan Pipitone
ValueWalk's Raul Panganiban interviews Dan Pipitone, co-founder of TradeZero America, and discusses his recent study on retail investing trends. Q1 2021 hedge fund letters, conferences and more The following is a computer generated transcript and may contain some errors. Interview with TradeZero America's Dan Pipitone ValueWalk's ValueTalks ·
To backup and restore WhatsApp data via Google Drive, follow the below steps:
First, open the WhatsApp app on your current (old) device and tap on the three dots on the top left of the screen.
Second, go to Settings > Chats > Chat backup.
Third, you can either backup manually, or set up an automatic backup to a time interval of your choice.
Now, when you reinstall WhatsApp on your new phone and open it, you will be asked to recover chats and multimedia from Google Drive. Once you restore, the chats and contacts will immediately show up in WhatsApp, while media files will continue to download in the background.
How to transfer WhatsApp data manually
If somehow you don't yet have the WhatsApp version that offers automatic backup and restore, you can go for the old way of backing up and restoring i.e., manually. Though the process is manual, it is easy to do and only requires a few steps.
First, open the Settings option on WhatsApp, and then go to Chats and Calls, and then tap Chat Backup.
Second, if your old and new phone use an external SD card, then take a backup on the SD card.
Third, now take out the SD card from your old phone and put it in the new one.
Fourth, when you open WhatsApp on your new phone, select the option to restore from the SD card.
On the other hand, if your old phone does not support an SD card, then you will have to take the backup on the internal memory. To restore data from the internal memory, follow the below steps:
First, connect your smartphone to a PC using a USB cable.
Second, on your PC, go to the internal memory of the device and then search for a folder named WhatsApp. This folder will include all the files saved to date. The files in the folder would look something like this "msgstore-2013-05-29.db.crypt."
Third, copy the file onto a location that is easy to find, such as the desktop. Do make sure that you copy the file having the recent date.
Fourth, install WhatsApp on your new phone, but don't open the app yet.
Fifth, connect your new phone to the PC using the USB. The folder named WhatsApp/Databases should already exist on the internal memory of the device. If somehow the folder is not there, you will have to create one manually.
Sixth, copy the WhatsApp file backup file that you earlier saved on the desktop to the WhatsApp/Databases folder on the new phone.
Seventh, now open WhatsApp on your new phone and verify the phone number. You will get a notification that the messages backup was found. Tap on Restore and that's it. All your messages from your old phone will now appear on the new device as well.
How to transfer data from iPhone to Android
The above discussed ways to backup and transfer WhatsApp data are for Android users. If you have an iPhone, you can use iCloud to backup and restore messages from the old iPhone to the new one. The process to do so is more or less the same as discussed above for the Google Drive one.
On the other hand, if you have switched from Android to iPhone or vice versa, there is no official way to transfer data and you will have to use a third-party tool to transfer WhatsApp data, such as MobileTrans program, iSkysoft Toolbox or others. These tools allow you to transfer data from one phone to another in just a few clicks. All you have to do is connect the phones to the computer using a USB cable and transfer the data. The time taken should depend on the size of the WhatsApp data you want to transfer.