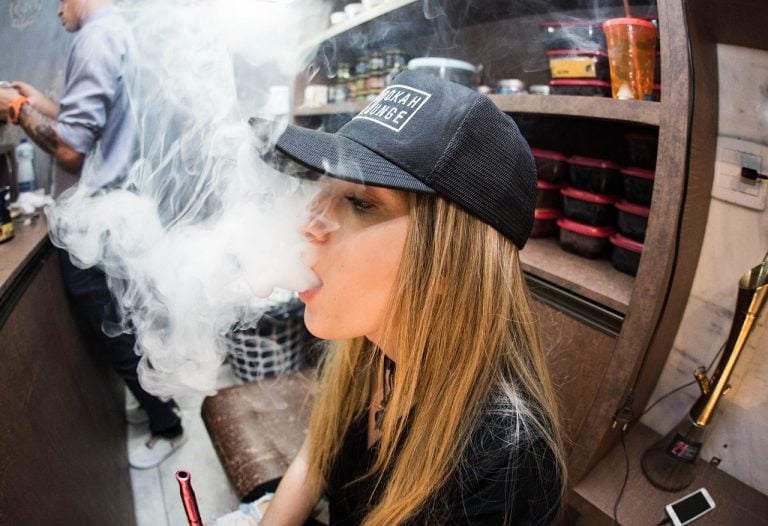 Whitney Tilson's email to investors discussing when to pull the trigger on an investment; value investing's heady days aren't coming back; how headlines about vape products might affect pot stocks; a French Worker died after sex on a business trip. His company is liable.

1) In one of our webinars last fall, Glenn Tongue and I shared our thoughts on when to pull the trigger on an investment (six minutes).
Q2 hedge fund letters, conference, scoops etc
How A Weakening PE Market Serves As Another Sign Of A Weakening Economy
Amid the turmoil in the public markets and the staggering macroeconomic environment, it should come as no surprise that the private markets are also struggling. In fact, there are some important links between private equity and the current economic environment. A closer look at PE reveals that the industry often serves as a leading indicator Read More
2) As a value investor, I read this article with interest: Value Investing's Heady Days Aren't Coming Back, Study Says. Excerpt:
Value investing isn't making a comeback any time soon, according to a pair of accounting professors from New York University and the University of Calgary.
In fact, the strategy may be on a much longer losing streak than many investors realize, argued professors Baruch Lev of NYU's Stern School of Business and Anup Srivastava of Calgary's Hasakayne School of Business.
The problem with this analysis is that it defines value investing as buying stocks trading at low price-to-book multiples. This is not value investing! Value investing means buying something trading well below its intrinsic value.
Of course, this is simple in concept, but difficult in practice. While a low price-to-book multiple is sometimes an indicator that a stock is undervalued, nobody – I repeat, nobody – buys stocks trading at a low multiple of price-to-book and just calls it a day.
3) Following up on yesterday's e-mail, in which Stansberry Research's Cannabis Capitalist editor Tom Carroll shared his three favorite pot stocks, here's Tom on how the negative headlines around vaping might affect certain pot stocks...
Because of my work, friends and family think of me as somewhat of a cannabis expert... asking me questions at cookouts and dinner parties. More recently, they are looking for answers about the lung illness purportedly caused by vaping.
One friend even pulled her vape pen from her purse and asked me, "Is this a bad one?"
I have no idea... I don't vape.
However, I have long been opposed to using any kind of vape product unless you know exactly where it came from. Many cheap, foreign-produced products are on the market, and even more amateur-made or altered e-cigs are sold on the street. You should 100% avoid these. You're filling your lungs with what's inside of them. You should be confident about the ingredients.
As it was, my friend's vape was purchased at a licensed dispensary. It was made in America, was expensive, and had been thoroughly tested.
Per a September 6 report by the New York Times, nationwide there are believed to be about 450 cases from 33 states across the country... and five deaths so far.
In August, the FDA notified four companies to remove products from shelves. From the FDA press release:
Mighty Vapors LLC doing business as Ovo Manufacturing & Distribution for products including: Hulk Tears NicSalts, Frozen Hulk Tears NicSalts, Majestic Mango NicSalts, Frozen Majestic Mango NicSalts, Mystery Pop NicSalts and Frozen Mystery Pop NicSalts
Liquid Labs USA LLC doing business as Likido Labs USA for products including: Vape SZNS Salty SZN Pom Berry Salts, Vape SZNS Salty SZN Kapital Grape Salts and Vape SZNS Salty SZN Neon Sours Salts
V8P Juice International LLC for products including: V8P Saltz Blonde Bombshell, V8P Saltz Mami Merengue, V8P Saltz Port Master, V8P Saltz Last Samurai, V8P Saltz Cowboy Killer and V8P Saltz Caribbean Don
Hookah Imports Inc. for ROR Tobacco products including flavors such as Yummy Gummy, Sexy Senorita and Raspberry Lemonade
Tom believes this is a moderate headline risk for cannabis investing... and it's likely one reason why cannabis stocks have performed poorly in recent weeks. He continued...
Vape pens, oils, lotions, tablets, and edibles are a growing form of cannabis consumption. Comments from Aphria's (APHA) full-year 2018 conference call estimated that 30% of the Canadian adult-use market would be from vaporizers and concentrates by 2021. These products will hit the Canadian market in December.
Canopy Growth (CGC) entered the U.S. vape market via a distribution agreement with Greenlane (GNLN), a cannabis packaging company. Canopy will distribute its own medically approved vapes made by Storz & Bickel, a company it acquired in 2018.
Essentially, all cannabis companies have some exposure to vape products.
We reached out to all of the U.S.-focused cannabis companies in our portfolio and received responses from all of them. Some even phoned me immediately to discuss the topic. This willingness to discuss the recent lung illness was not surprising to me. The companies we've recommended all follow strict quality and compliance procedures.
In summary, all seem to know exactly where their products come from and everything is fully tested.
Nonetheless, Tom says this type of headline noise will persist around vaping. And it won't be the last of its kind. He concluded...
As investors, we use data points like this as an opportunity to re-evaluate our thesis, think hard about risks, and to take advantage of price declines if the upside outweighs the risk.
At this point, we continue to see ample opportunity for investment gains in the emerging cannabis sector. Look to our current and future portfolio recommendations for our favorite ideas.
As I mentioned yesterday, you can learn more about Tom's research in Cannabis Capitalist by clicking here.
4) Though this New York Times story is sort of serious – and a good example of how some countries go so far in protecting workers that they create an anti-business environment that kills economic growth – I have to admit, it cracked me up: A French Worker Died After Sex on a Business Trip. His Company Is Liable. Excerpt:
A court in France has ruled that a man who died from a heart attack after having sex during a business trip had suffered a work-related accident and that his employer was liable.
Best regards,
Whitney
Updated on