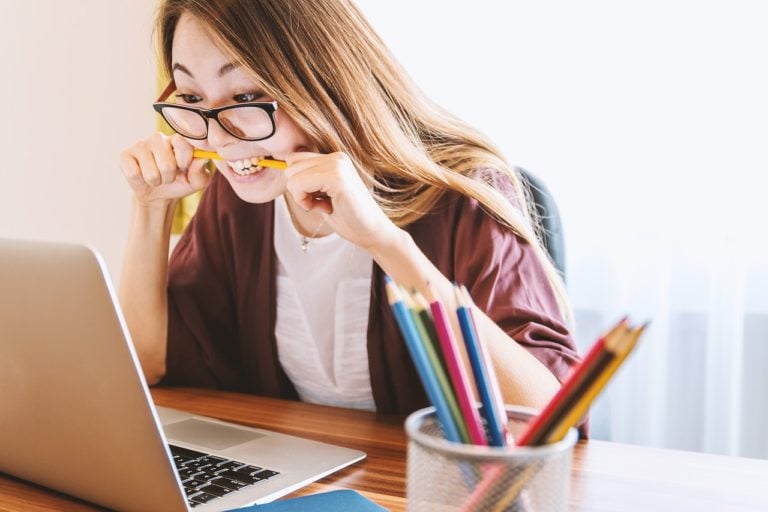 In their July letter to investors, the team at Gator Financial Partners outlined their long position in SLM Corporation, the holding company for Sallie Mae. The student loan business has been changing a lot in recent years, and some have become concerned that federal student loans will take a large bite out of Sallie Mae's business, but the Gator team says that won't be the case.
Gator Financial has owned shares of SLM Corporation for three years, and the fund's management believes it remains attractive at the current price. However, they understand why Sallie Mae shares are cheap, although they do not believe investors should worry. They also believe the market may be missing a free option in Sallie Mae if the federal government ends of privatizes its Direct Student Loan program.
Q2 hedge fund letters, conference, scoops etc
Li Lu On Understanding Competitive Advantage In 2021
On April 9th 2021, Bruce Greenwald, the founding director of the Heilbrunn Center for Graham and Dodd Investing at Columbia Business School, sat down for a Fireside Chat with Li Lu, the founder and chairman of Himalaya Capital as part of the 13th Columbia China Business Conference. Q1 2021 hedge fund letters, conferences and more Read More
Shares of SLM Corporation fell 9% after the company's second-quarter earnings report, although Gator believes the firm's results were in line as management was able to explain a few things on the earnings call. Sallie Mae increased its loan loss reserves to account for troubled debt restructuring, but the Gator team calls it a non-issue because it doesn't reflect the cash flowing into the company, and the accounting for loan loss reserves will change in six months.
The other problem was an increase in charge-offs during the quarter, but Gator management explained that charge-offs typically peak in the second quarter. New graduates start making their first payments in November, and the lender must charge off the loan after six months if no payments are made.
The fund's management also explained other problems investors may have with SLM Corporation. They believe news headlines (like this one) about the student loan business are "scary and prevent investors from digging into the story." Headlines about the $1 trillion in outstanding student loans with 10% or higher default rates are startling, which is why many investors may immediately pass on Sallie Mae. However, they believe investors should look at the firm differently.
They point out that federal student loans cover all loans under $31,000 for undergraduates and $138,500 for graduate students. With these limits, federal student loans make up 90% of the market, and private lenders like Sallie Mae make up the remaining 10% of the market, which is loans higher than these amounts.
Gator also notes that there's a wide range of quality in student loans with default rates according to schools varying widely. While federal student loans are made to students at all schools, Sallie Mae can pick and choose which schools to loan money for. For example, the firm may choose to loan to students attending the University of Virginia, where the default rate is a mere 1%, but it might choose not to loan to students attending to Artistic Nails & Beauty Academy, where the default rate is 22%.
The fund's management adds that there is indeed a student loan problem, especially with for-profit schools "preying on people from weak backgrounds" by encouraging students to take out loans to pay for programs which "don't provide the earning power to repay the loans." However, Sallie Mae can be selective about which schools work with, and parents co-sign on 80% of the loans made by the firm. The average FICO score of the parents who co-sign is about 740, and default rates for the loans Sallie Mae makes are in the low single digits.
Sallie Mae holds a commanding 55% share of the private student loan market, which has held steady over the last five years. SLM Corporation has posted returns on common equity of around 22% over the last couple of years, and the Gator team sees this as sustainable.
"Sallie Mae's financial metrics would place it as the highest return and fastest-growing bank, but its stock is trading at a lower P/E multiple than any regional bank," the Gator team explained.
They believe Sallie Mae's history causes investors to misunderstand the political risk for SLM Corporation. The two political risks facing the student loan industry are not issues for Sallie Mae.
One issue is the prospect of free college, which might become a reality if Elizabeth Warren is elected president. However, the Gator team thinks that even if this does happen, demand for private student loans will still exist, citing Sallie Mae's experience with New York State's Excelsior Scholarship Program. The program provides free tuition to New York residents if they maintain a B average, earn 30 credit hours per year and commit to working and living in the state every year they receive free tuition. Although Sallie Mae's loan originations in New York State declined the first year, they surpassed the previous peak the second year. If free college becomes a reality, the Gator team expects government restrictions which will make it difficult for all students to receive free tuition.
The other potential risk is expansion of the federal student loan program, which could take share from private lenders. However, the Gator team believes it is very unlikely that Congress will expand the program because of the current political climate, concerns with the Direct Student Loan Program, and the belief that more programs cause inflation in tuition.
Just as Sallie Mae may not face either of these two political risks, the Gator team believes it is in prime position to benefit if federal student loans ever come to an end and become fully privatized.
"There was a chance in the last couple of years that the federal government was going to curtail its Grad Plus loan program, but the program survived," Gator management wrote. "With Democratic control of the House of Representatives, we place a lower chance on a reduction in the federal student loan program, but we'll be happy to own a free option with no expiration date by owning Sallie Mae's stock."
They also believe SLM Corporation could be an attractive acquisition target for a bank which needs to generate more loans.
As with all investments, they are also cognizant of the risks associated with Sallie Mae. The first risk is associated with the accounting change for loan loss reserves. While this accounting change doesn't impact cash, Sallie Mae's book value will decline 28%. Thus, investors may assign lower valuations to financial firms like SLM Corporation because book values will be lower.
Competition in the student loan business may also increase. Navient has stated its intent to enter the private student loan market, but Gator management believes it could take several years for the firm to take significant market share.
There is also a risk to how student loans are treated in bankruptcy. For now, when people declare bankruptcy, their student loans are not wiped out. However, Congress could change this. If it does change, they expect interest rates on future loans would be increased to compensate for higher expected losses.
https://valuewalkpremium.com/2019/08/why-sallie-mae-isnt-threatened-by-politics-facing-federal-student-loans/