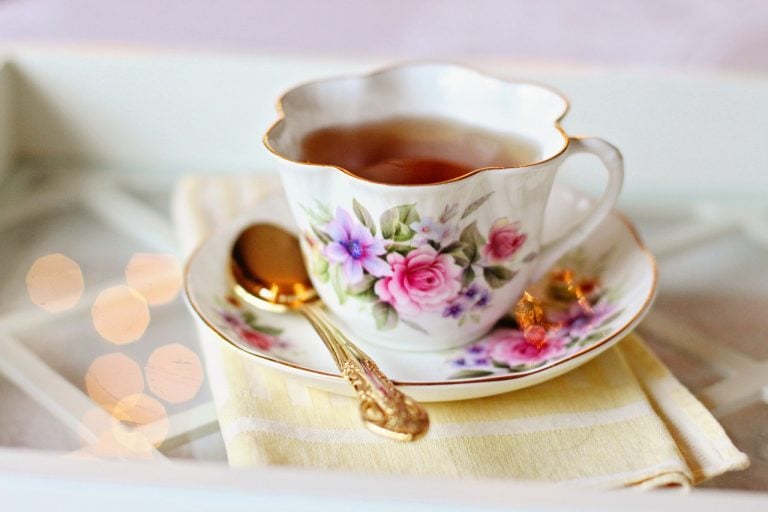 What business ideas surprise Shanghai, New York, Seoul, and other major cities in 2019? In this collection, we have collected unusual formats and methods of trading, promising new products for catering, as well as design ideas, and even cheese tea, leaving no stone unturned from traditional types of business interiors.

Sale of cheese tea
The planet is gradually embracing fashion for a new culinary hybrid called cheese tea. This is a cold drink with airy cheese foam, which was invented in Taiwan. Today cheese tea is popular in many large cities of the world, such as Singapore, Hong Kong, London, and New York. On the outside, cheese tea resembles macchiato with a top of whipped milk.
[REITs]
Exodus Point Outperforms As Rates Trading Profits Jump [Exclusive]
Michael Gelband's Exodus Point launched in 2018 with $8.5 billion in assets. Expectations were high that the former Millennium Management executive would be able to take the skills he had learned at Izzy Englander's hedge fund and replicate its performance, after a decade of running its fixed income business. The fund looks to be proving Read More
Q2 hedge fund letters, conference, scoops etc
Initially, powder cheese was used for the production of cheese tea, but now in cream recipes, fresh cream cheese appears more often, the base of which is whipped with hot milk until the foam is obtained. From the Taiwanese Happy Lemon network, which set the trend, you can buy a whole line of teas with salted cheese. In addition to the usual black cheese tea, it includes, for example, green cheese tea with lychee and green cheese tea with grapefruit.
Retail space for leisure
Perhaps the central luxury in Shanghai today is free space, so the owners of retail space are increasingly striving to create places in which people will be comfortable and where they can slowly make expensive purchases. An example of such a retail space was the work of Studio Office Coastline. The concept of the establishment includes a shop, tea bar, and lounge, and the interior is decorated in bright colors and the spirit of minimalism.
Golden coffee with turmeric
An unusual novelty of coffee – coffee with turmeric – was offered to customers by Peet, which launched a line of three types of coffee. Thanks to the color of this spice, coffee acquires a golden color, which gives the drink an elitism. The range includes golden latte, golden matcha latte, and golden coffee based on the Baridi Blend drink. Each sip is sweetened with honey, and for people who do not use traditional milk, there are substitutes for coconut, soy, and almond milk.
Pet shop in a former slaughterhouse
In Shanghai, they decided to rethink the word "pet shop" radically. To sell goods for animals, it was decided to re-equip the old slaughterhouse. The interior design developed by IFSE Space Creative Lab is more like an exhibition gallery of contemporary art. Supporting columns became the critical design elements, which the designers decided not to hide, but rather emphasize.
Space is divided into small round rooms, inside of which pet products are displayed. Another feature of the pet store is that cats roam inside it and I must say, they do not add coziness and comfort with their presence.
Demo store of equipment
A sales center from Dyson Dyson Store has opened at the Yorkdale mall in Toronto. The concept is simple. Customers can test branded equipment right in the store. In particular, try out the line of new generation vacuum cleaners, as well as visit the stylist who runs the Dyson brand hairdryer. Interestingly, you can sign up for an information session on vacuum cleaners or book a stylist online.
Delivery of milk through the application
Milk Delivery Solutions has created a mobile application for companies involved in the delivery of dairy products. The developers comprehensively approached the task, incorporating as many options as possible related to both the milk delivery process and the organization of the business. For example, the application provides reports on sales, margins, and customers in the form of dynamic visual graphs, allows you to track the location of dairy drivers and has quick solutions for returning products, renewing subscriptions, and so on.
Remote Infertility Testing
The Dadi Fertility Kit service provides men with an infertility test without having to visit the clinic. You can take tests by mail. A select box will come to the client's address – a kit for determining fertility, in which he can leave a sperm sample. Analysis results can be obtained within 24 hours after delivery. In the return letter, the man will receive a full report on fertility and a video recording detailing what condition he is in and whether there is a need for help with conception.
Virtual Home Tours
AEDAS Homes Company from Spain allows people to take virtual tours of new homes in real-time. The new live service was created with the expectation of potential buyers of elite housing from other countries to save their time and money on travel and viewing options live. When considering the client, a guide accompanies, telling about the features of each house. Life service is the next step after the 3D presentations and the usual virtual tours that are today used to sell real estate.
Skin Care Cafe
A temporary pop-up store L'Occitane has opened in Singapore's Ion Orchard shopping center, combining the formats of a bakery with a skincare center. The creators' goal was to transfer the experience of Provence to the Asian market and embody the aesthetics of the French beauty brand. At the establishment, one could taste desserts made from ingredients synonymous with L'Occitane premium products – from verbena and cherry to rose, almond, and bergamot, as well as test branded skincare products. Naturally, the company representatives tried to make space look as instagramable as possible.
Jewelry vending machine
You can buy jewelry from $ 125 to $ 1,500 not only in the jewelry store but also through a vending machine. This opportunity is available to buyers from New York who were lucky enough to learn about the project of the jeweler Marla Aaron. A vending machine was created under the Marla Aaron brand, which sells expensive jewelry: precious necklaces and necklaces with trademark snap hooks.
While jewelry is sold in the format of temporary installations at various institutions, for example, a vending machine has already been exhibited at the Brooklyn Museum, at the William Vale Hotel, as well as at the MZ Wallace store in the Soho area. Aaron was inspired to create the device by a trip to Japan, where vending extends to any trade.
AR presentations of equipment for tours
Limited space in retail stores forces sellers to invent new methods of product presentation. Mountain Hard Wear decided to implement augmented reality technology to sell camping equipment and large outdoor items. In particular, we are talking about tents and sleeping bags, which take up too much space in the exhibition hall. Thanks to the AR-presentation, the buyer will be able to imagine the size of the product better and prevent the purchase of too large or small items.
Online Store of Verified Products
The Good, Cheap, and Fast online store was created to do online shopping as simple, fast, and safe as possible. Firstly, there are no ads, slide shows, or images on the site. The author of the site, named John DeFeo, considers all this redundant information. Instead of all this, the pages contain only text, namely headings and descriptions of products, as well as links to Amazon. Secondly, all products presented on the site have been personally checked by the author for availability, quality, and have only positive reviews. The site is both a business and a study of the psychology of retail sales. DeFeo created it to satisfy the needs of people who are interested in good products, but who do not want to spend a lot of time on it.
Online and offline 2 in 1 clothing store
In the fashionable district of Tokyo, Harajuku appeared clothing store GU Style Studio, which decided to combine the advantages of online and offline trading. Products can be seen not only live but also on virtual stands. With their help, you can take a picture of yourself, create your avatar, and try on the resulting model the whole assortment of clothes using QR codes for individual items in the GU Style Creator application.
Coworking for women + children's room
A new service has appeared in The Wing women's coworking centers in the USA, which is the Little Wing, where moms working in coworking can leave their children under the supervision of a nanny. The Little Wing is a small space dedicated specifically for children, where not only mentors look after them, but also study them. There are also services for parents: in children's rooms, events and seminars are held on parenting and family planning. So far, the first wing of The Little Wing has opened in the Soho area of ​​Manhattan, but the service is likely to be created in other coworking centers.
Personalized Candy Store
Although M & M's branded stores exist worldwide, their appearance in new cities always provokes a positive reaction. M & M's World Shanghai is not just a candy store selling M & M's world-famous dragees. Buyers are allowed to experience a new, personalized consumption experience. Indoors is the wall of The Great Wall of Chocolate, consisting of 167 large dispensers with various types of dragees. More than a million M & M's are distributed in tastes and colors, and you can choose any. Here you can buy branded products, exclusive products inspired by China, scan on a "mood analyzer" and print personalized product labels on the printer.
Sale of almond milk by vending
Whole Foods, an American supermarket chain specializing in organic foods, is testing almond milk vending machines. A customer can fill an empty bottle with fresh juice for $ 3.99, or take an already filled bottle from a vending machine. It was decided to make such a step for the reason that more and more buyers are switching from traditional milk to vegetable analogs.
Sale double ice cream.
In New Zealand, the Giapo cafe came up with ice cream for two: carob ice cream combined with a chocolate pattern. While eating this ice cream, you do not just enjoy the taste, but emphasize the unity of souls, friendship, or love.
Interestingly, the chocolate figure, combining ice cream, means Pikorua loops – a symbol of eternal love of the Maori, the indigenous people of New Zealand. The ice cream mold was printed on a 3D printer. By the way, double ice cream is not the only idea of Giapo. Among the notions of the company are selfie ice cream and ice cream in the form of a giant squid.
Making wall maps
Two New Yorkers, fond of geographical maps, came up with an unusual business for creating cartographic wall paintings called Floating Maps. Under the name Meridian Maps, the guys create laser-cut cards from solid wood. Maps are developed using professional cartographic software, which allows you to apply geographical details to routes, such as mountains, rivers, roads, borders of countries and regions, and much more. Cards are broadcasted a few centimeters from the wall, so they seem to soar in the air and cast a shadow that looks beautiful in the interior. The project was launched on the Kickstarter crowdfunding platform and raised nearly $ 16,000 for development.
Sand Blinds Production
The Mexican company Álvaro Ramírez + Arquitectos came up with simple but brilliant "sand blinds." They sink unusually. Instead of pulling the rope, you need to turn the window over. Blinds will work based on an hourglass. Of course, such a window will not save from frost, but no one has claimed that this is its primary goal, because the blinds are designed to protect from the sun.
Sale of chicken diapers
American Julie Baker makes up to $ 2,000 a month by selling chicken nappies. Once a woman caught the eye of a video on YouTube in which she saw a chicken wrapped in a diaper, and this idea inspired her to do her production. Many residents of US cities have domestic hens, and naturally, they have trouble cleaning after them.
Also, people who care for sick birds or like to shoot videos with them to upload them to the network buy Baker's products. Diapers are hand-made by a group of women in the Dominican Republic, while the design and acceptance of orders take place at Julia's workshop in Clermont, New York.
Morgue-like denim store
The LAB101 jeans brand decided that selling jeans in a store with mannequins and ordinary hangers is too dull. Therefore, one of the new flagship stores in Seoul is made to be as unlike a clothing store. The theme of space design is positioned as a "denim revival." The interior resembles a morgue or an operating room: the room is finished with metal, jeans are stored not only on hangers, but also in cabinets reminiscent of cold rooms for corpses, and some instances are laid out in hospital beds and entangled with drop bottles.
---
About the author
Melisa Marzett is a freelance writer who is currently writing for writing-help.org. She is a traveler, and her occupation allows to work and travel along with writing. She believes that movement is a prime mover of all things. She goes in for sports because a sound mind in a sound body and never regrets anything.
Updated on