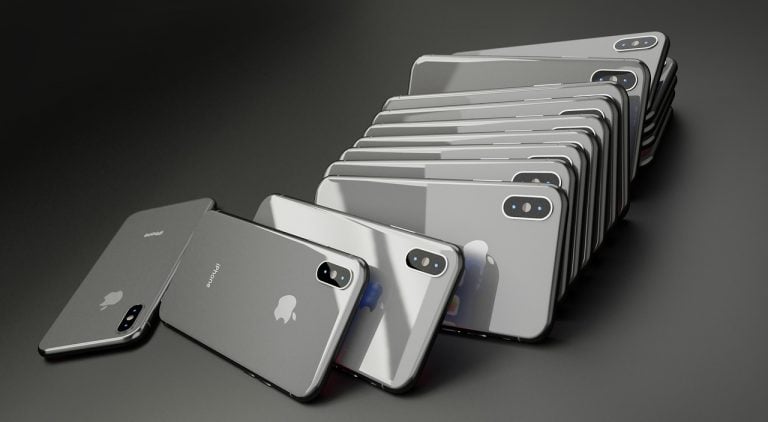 The iPhone 12, expected to be coming in 2020, could introduce an in-display version of Apple's Touch ID fingerprint sensor. Apple is said to be testing the in-display Touch ID for the iPhone 12 in 2020 or possibly the 2021 line-up. Analyst Ming-Chi Kuo previously said the in-display fingerprint sensor won't make it into this year's models.
Plans for the iPhone 12 in 2020
Citing sources familiar with Apple's plans, Bloomberg reports that the company is conducting internal testing on the in-display Touch ID and also testing through its suppliers overseas. However, the feature may not make it into the iPhone 12 in 2020 and could be pushed back to the 2021 models instead.
If the current round of tests for the in-display Touch ID sensor are successful, then the feature could be added to the iPhone 12 in 2020. The sources added that so far, Apple's suppliers have shown that they could successfully integrate the feature into iPhones, but the company hasn't mass-produced it yet.
Option Trading and the Future of Option Alpha with Option Alpha's Kirk Du Plessis
ValueWalk's Raul Panganiban interviews Kirk Du Plessis, Founder and CEO of Option Alpha, and discuss Option Alpha and his general approach to investing. Q1 2021 hedge fund letters, conferences and more The following is a computer generated transcript and may contain some errors. Interview with Option Alpha's Kirk Du Plessis
More and more Android phone makers are including in-display fingerprint sensors this year, so Apple is a bit behind the curve as often happens on features such as this. Samsung, Huawei, Xiaomi and Oppo all offer flagship devices with in-display fingerprint readers. The feature enables smartphone makers to include a fingerprint sensor on the front of the device without needing a bezel to place it in.
Apple first introduced the Touch ID in 2013 and then dropped the feature in 2018 and replaced it with its Face ID facial recognition system. According to Bloomberg's sources, future devices could have both Face ID and Touch ID. They also said the two systems would work together rather than be two separate features. If or when the in-display Touch ID is added, Face ID would have to remain anyway because the sensor is used for other features like Apple's Animoji.
Less expensive model also tipped for next year
While this year's iPhones haven't even been revealed yet, we're getting a growing number of rumors and reports about next year's models. Bloomberg's sources said a low-cost model could be available in the first half of next year. It would be the first low-cost model since the iPhone SE. The news outlet said the low-cost model will look like the iPhone 8 with a 4.7-inch display. It will also reportedly have the Touch ID built into the home screen rather than the display like the upcoming flagship models.
Citing its own sources, the Nikkei Asian Review reported on the low-cost iPhone model on Wednesday. The media outlet said the less expensive model will target emerging markets and aim to regain ground lost to Huawei and other Chinese smartphone makers.
Last year marked the first year in which Apple reported a decline in iPhone shipments. Nikkei added that over the summer, Apple moved from second place into third place according to market share, falling behind Huawei. Data from IDC also revealed that Apple saw two consecutive quarters of declines in shipments and market share this year.
Apple is set to reveal this year's iPhone models on Sept. 10.