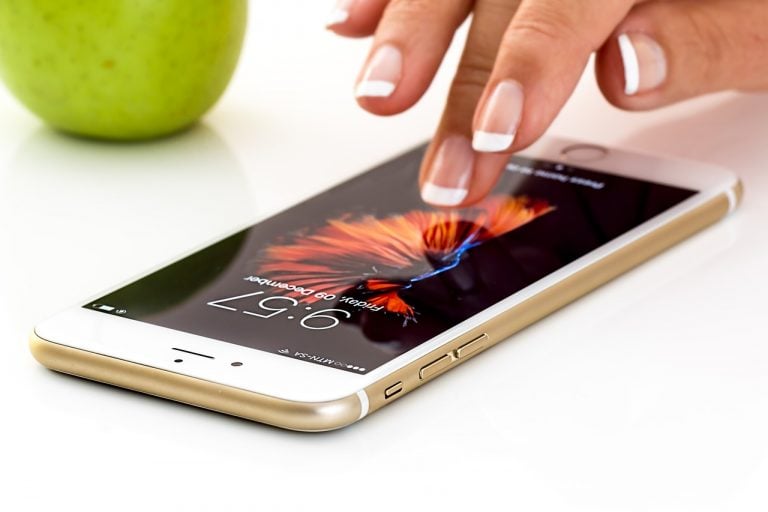 Apple will roll out the final version of iOS 13 later this week. Many beta users have been facing a few issues even now, including Bluetooth issues. Hopefully, the final version will be completely stable and free of all such issues. If not, then you should be ready with your own solutions so that you can enjoy all the new iOS 13 features. Therefore, in this article, we will detail some common solutions to fix Bluetooth issues in iOS 13.
Check these first
So far, users have been reporting all kinds of Bluetooth issues, including Bluetooth devices not being visible, skipping or stuttering of audio, the Bluetooth device not connecting, poor sound quality and more. If you are also experiencing similar issues, then you may fix these with the help of common troubleshooting tips.
Before we detail how to fix Bluetooth issues in iOS 13, there are a few things that you should check. The first is the distance between your iPhone and Bluetooth device that you want to connect. For better connectivity, it is best to place the iPhone and Bluetooth device next to each other. If this is not possible, then do make sure that the distance between them is not more than 100 meters.
Ray Dalio At Robin Hood 2021: The Market Is Not In A Bubble
At this year's annual Robin Hood conference, which was held virtually, the founder of the world's largest hedge fund, Ray Dalio, talked about asset bubbles and how investors could detect as well as deal with bubbles in the marketplace. Q1 2021 hedge fund letters, conferences and more Dalio believes that by studying past market cycles Read More
You should also ensure that the Bluetooth feature is ON on both of the devices. Another thing to consider is device compatibility. If the device is not connecting, it might be possible that the device is not compatible with your iPhone or the iOS version. So, before connecting it is always best to check the compatibility of the device.
You can check the compatibility by pairing your iPhone with any other Bluetooth-enabled devices within range. If the other Bluetooth device connects and works as intended, then it could mean that the first device that you were pairing has an issue or is not compatible. If this is the case, you should use another device that serves the same purpose or get the issue resolved by contacting the Bluetooth device manufacturer. The manufacturer may have some tips to help connect.
How to fix Bluetooth issues in iOS 13?
Even after trying the above and you still face Bluetooth issues in iOS 13, then you can try the below mentioned tricks.
Restart the devices – turning the iPhone off and then on helps to address minor app glitches and firmware crashes. It has often been noticed that after updating to a major version, some apps and system services may act buggy, and may meddle with Bluetooth functionality. So, a soft reset or reboot could help get things back to normal. Along with your iPhone, you should also restart the Bluetooth device to patch some minor firmware glitches.
Reset Bluetooth on iPhone – when you update to a new version, it results in system-wide changes. A few features may react negatively to such changes. The same thing could be happening to the iPhone's Bluetooth feature as well. So, toggling the Bluetooth feature on and off may help you to fix the issue. To do this, go to Settings then Bluetooth, and then toggle the button to off. After waiting for a few seconds enable the feature back on again.
Forget Bluetooth device – if the above tricks don't solve the problem, then it could mean that the issue is because of a corrupt Bluetooth connection. To address this, you will have to delete the corrupted Bluetooth device and then add it back again. To do so, go to the Settings App and then Bluetooth. Now click on the "i" icon beside the name of the device you are experiencing problems with. Next, click on "Forget This Device" button and confirm. You should now restart your iPhone to clear the cache. After the device is backed up, pair your iPhone with the device again.
Reset network settings on iPhone – if forgetting the device does not work, it means that the Bluetooth issue is not minor. Thus, you should try by eliminating complex network settings errors by performing a network setting reset. This will delete all network customizations, including Bluetooth connections, Wi-Fi networks and any other network changes due to the recent update.
To do so, go to Settings > General > Reset, and then click on the Reset Network Settings. You may be prompted to enter your passcode to proceed. After this, tap on confirm to reset network settings. Once the reset is done, your phone will restart automatically. You should now try connecting the Bluetooth device again.
Restore factory default – this is your last option, and must only be considered if all the above tricks fail to fix Bluetooth issues in iOS 13. Before you apply this option, it is recommended that you take a back up of all your data on the iPhone. This option will wipe everything from your iPhone, including contacts, settings, downloaded apps and information in internal memory. To reset your iPhone go to Settings > General and then scroll down and click Reset. Next choose the option saying Erase all content and settings, and enter the passcode. Now click on the confirm button. After the reset is complete, the phone will be restored to factory defaults. You will now have to set up the iPhone the same way as when you first bought it.
If even after restoring factory default and the Bluetooth issues still persist, you should contact Apple Support or visit an Apple Store or Apple Authorized Repair Center.