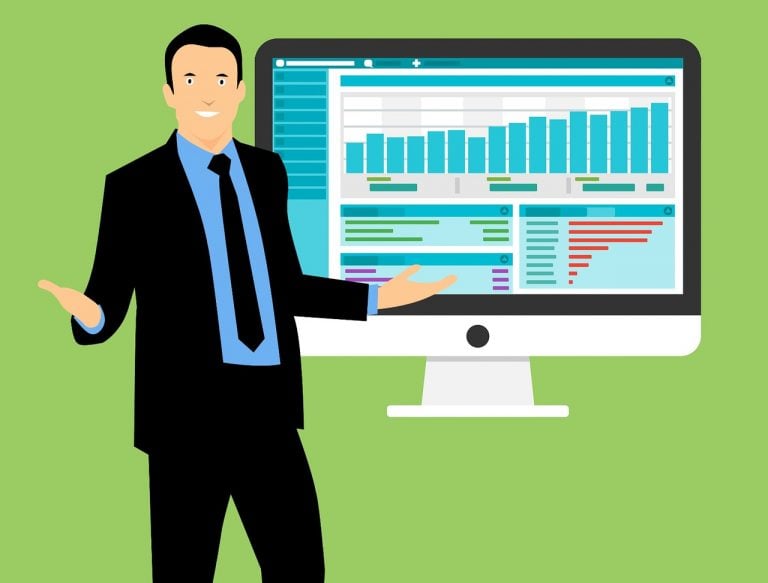 We published the August edition of Activist Insight Monthly on Wednesday, where we ranked the top 10 wildest campaigns of 2019 so far. The journalists at Activist Insight selected those situations that had the sharpest turns or most surprising endings. Here's a sneak peek at the three situations that made the top spots. Subscribers of Activist Insight Monthly can access the full list here.
3. PG&E Corporation (NYSE:PCG)

While shareholders in companies heading for bankruptcy typically run to sell their shares, others run to gain board representation instead.
Peter Lynch: How Investors Can Find Their Edge
Peter Lynch was one of the best growth investors of all time. As the Magellan Fund manager at Fidelity Investments between 1977 and 1990, he averaged a 29.2% annual return. Q1 2021 hedge fund letters, conferences and more The fund manager's investment strategy was straightforward. He wanted to find growth companies and sit on them Read More
Q2 hedge fund letters, conference, scoops etc
PG&E faced several constituencies urging to make board changes as the Californian utility encountered liabilities over wildfires allegedly caused by its equipment. Starting in January, BlueMountain Capital Management threatened a proxy contest, contending that bankruptcy was unnecessary. That push later escalated to a scramble over the board: BlueMountain nominated a full slate, which included ValueAct Capital Partners' Jeff Ubben (another investor in PG&E); an ad hoc shareholder committee settled with PG&E to replace 10 of its 13 directors; and California Governor Gavin Newsom urged PG&E against adding too many out-of-state candidates. PG&E eventually settled with BlueMountain for one board seat. The firm moved its nomination deadline at least seven times to accommodate its various negotiations.
2. Bed Bath & Beyond Inc. (NASDAQ:BBBY)

The campaign at Bed Bath & Beyond was one of those rare situations where the company conceded to nearly all of the activist's demands.
Legion Partners Asset Management, Macellum Advisors, and Ancora Advisors in March launched a proxy contest to replace the entire board of the home products retailer, arguing that "nothing short of wholesale change to the board will facilitate a turnaround."
After just two months, the company's co-founders retired from their roles as co-chairmen, the chief executive stepped down after 15 years at the helm, and the board created a "business transformation and strategy review" committee. When onlookers thought the company would refuse further change, it agreed to settle with the activist trio for four board seats - marking one of the greatest renovations of the year.
1. Texas Pacific Land Trust (NYSE:TPL)

The bout at Texas Pacific Land Trust speaks to the difference in standards that shareholders and board members sometimes have regarding corporate governance.
SoftVest Advisors and Horizon Kinetics launched a proxy contest in March to fill a board seat left by the death of a trustee, also hoping to convert the trust into a Delaware corporation and implement annual elections of trustees since board members currently have lifetime appointments.
What started as a typical proxy contest quickly escalated into a legal battle after Texas Pacific adjourned the meeting indefinitely and sued dissident candidate, Eric Oliver, as a pretense for the delay. The activists argued that only shareholders have the authority to delay meetings and used a portion of the ballots obtained from Broadridge Financial Solutions to hold the meeting and declare victory.
The stalemate broke late last month after the company invited Oliver, Horizon Kinetics' Murray Stahl, and Hodges Capital's Craig Hodges to join a seven-person committee tasked with reviewing the trust's conversion into a C-corporation. The disputed seat still remains vacant.
---
First-time activist investor Cross River Capital Management has plans to engage the leadership of Francesca's Holdings on potential board, management, and business changes to drive up the retail boutique's performance. The 21.8% shareholder noted in a regulatory filing on Monday that it might seek board representation at the embattled company, adding that it will engage in conversations about potential transactions, including a sale of the firm.
Francesca's is the ninth firm targeted this year that Activist Insight Vulnerability successfully predicted would attract an activist investor. In April, Activist Insight Vulnerability reported that Francesca's is vulnerable to shareholder activism, especially if Francesca's strategic review, which the firm announced in January, does not lead to a sale or refinancing. Other successful predictions include eBay, L Brands, and Bed Bath & Beyond.
To gain trial access to Activist Insight Vulnerability and identify which companies are most vulnerable to an activist and why, click here.
---
Ten months after commencing a strategic review of alternatives following pressure from activist investor Starboard Value to sell itself, digital automotive marketplace Cars.com decided to continue focusing on "executing its strategic plan as an independent public company."
Shares in the firm dropped as much as 36% Monday morning on news of the decision. Days later, Starboard decreased its stake in Cars.com from 9.5%to 2.9%, likely at a loss.
Says Cars.com Chairman Scott Forbes:
"The board is fully focused on driving shareholder value. We have conducted an exhaustive strategic review process, engaging with several interested parties to evaluate the relative benefits of various strategic alternatives with the purpose of maximizing value for our shareholders. The process did not yield actionable options for a sale of the company."