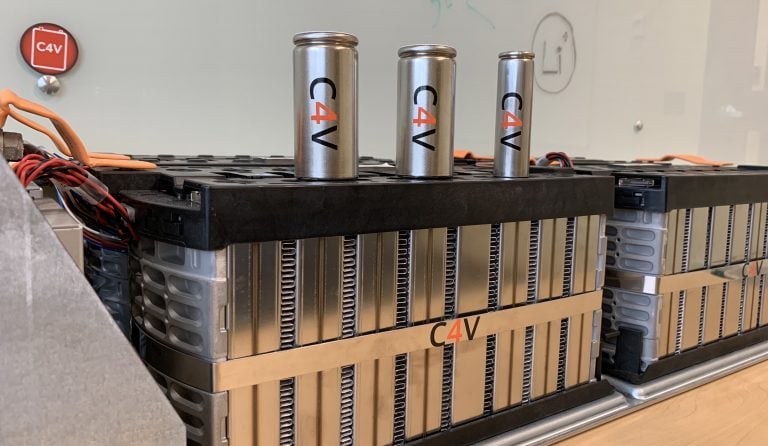 With the advancement of renewable energy comes the double-edged sword of how to store it. Renewable energy sources like wind and solar are known as intermittent energy sources, as the natural patterns of weather are hard to quantify and predict. Energy storage ensures that power supply and demand remain equal at all times. As the shift to reliance on renewable energy progresses, energy storage technologies will become imperative. One storage method that is growing in popularity is batteries, and specifically, lithium ion batteries.

The rise of smartphone and electric vehicle technology have one major component in common: lithium ion batteries. The same batteries that help your smartphone stay charged longer are the ones that are integral in high-tech commercial and scientific applications. After decades of research and development, these batteries are now fueling a technological revolution in energy storage potential. With climate change and energy usage becoming a primary concern in many industries, the rise of lithium ion technology as a cost-effective, renewable and reliable solution is critical.
This Long/ Short Equity Firm Sees A Time-Arbitrage Opportunity In This Pest Control Merger
Yost Partners was up 0.8% for the first quarter, while the Yost Focused Long Funds lost 5% net. The firm's benchmark, the MSCI World Index, declined by 5.2%. The funds' returns outperformed their benchmark due to their tilt toward value, high exposures to energy and financials and a bias toward quality. In his first-quarter letter Read More
Q2 hedge fund letters, conference, scoops etc
The advancements in consumer electronics technology have paved the way for the lithium ion battery market to expand, and according to analytics firm Prescient & Strategic Intelligence, the global lithium ion battery market is expected to reach $106,493 million by 2024. The large energy storage capacity as well as capabilities for higher voltage, a longer life cycle, a fully customizable and secure structure and safer performance in conjunction with an overall lower cost of production make the batteries an integral piece in the development of next-generation applications in energy storage replacement, renewable energy storage solutions and electric vehicle and electromobility products.
The underlying materials science of producing lithium ion batteries involves the use of synthesized natural materials that reduce common problems associated with other lithium-ion compositions, such as excessive heat and inadequate storage levels. In the years since the technology was first developed, the industry has worked alongside a commercial supply chain to fine-tune the technology (including compositions, chemical structures, and electrode processing techniques) and tailor it for specific applications like EVs, renewable energy storage, aerospace/aviation and portable electronics.
As demand for products like electric vehicles and smartphones grows, the need for manufacturing facilities will also increase. As the industry stands currently, there is a high barrier to entry when it comes to producing lithium ion batteries. Constructing a "Gigafactory," as the facilities are known, is a huge undertaking initiated by industry leaders the likes of Tesla, which spent $5 billion and three years developing its Nevada factory.
One of the entities at the forefront of this burgeoning industry is Imperium3, a lithium ion production company founded in Sydney, Australia. Spearheading this effort is Chairman Dr. Shailesh Upreti, who comes to the company from Professor Stan Whittingham's group at Binghamton University and U.S. Department of Energy Frontier Research Center SUNY Binghamton. Dr. Upreti, along with consortium C4V's acclaimed advisory board that brings years of expertise in lithium ion battery production, raw material supply, battery cell technology and project finance, is bringing the promising new industry to the New York State's Southern Tier.
New York State is eager to host the project, supporting the consortium with grant funding and incentives as part of a larger statewide initiative to lead the nation in converting to sustainable energy. Empire State Development offered performance-based incentives totaling $7.5 million, including a $4 million Upstate Revitalization Initiative grant and $3.5 million of Excelsior Job Program tax credits. Imperium3 is also expected to qualify for an additional $5.75 million in New York Investment Tax Credits.
All of these factors combined – supply chain access, existing infrastructure, unparalleled expertise in sourcing and production, C4V's patented technology and a favorable geo-political environment – make Imperium3 well poised to deliver lithium-ion production at a lower cost. Along with some of the challenges addressed by the patented composition itself, lowering production and ownership cost is ultimately the key to unleashing potential and achieving broad implementation of lithium-ion applications that have been mostly out of reach to date, like renewable energy storage and truly green vehicles. The New York State project will provide the DNA for Imperium3's global initiative, but it's only the beginning. As production begins at the New York plant, operation is also underway in Australia, and Imperium3 hopes to have two factories up and running by 2021.
New York State's commitment to sponsoring the development of energy storage technology is evident of a growing emphasis put on the importance of alternative energy sources. Lithium ion batteries are already quite popular, and have been a growth catalyst for many industries, but it seems that developers of this technology have only scratched the surface. Lithium ion has the potential to deliver so much more than a long-lasting smartphone battery. With the right recipe, lithium ion has the potential to store renewable energy captured by wind or solar farms, and to deliver clean, affordable vehicle batteries. The potential goes far beyond the current applications, and the technology is well positioned to continue its upward trajectory.
---
About Dr. Shailesh Upreti:
Dr. Shailesh Upreti is an expert in energy storage technology and a former member of the US Department of Energy's Frontier Research Center at Binghamton University in New York, where he worked extensively with Professor Stan Whittingham, the inventor of lithium ion battery technology. He is an alumnus of the Indian Institute of Technology at Delhi, India.
With more than 18 years of exclusive experience in developing strategies to advance lithium ion technologies, his scientific and entrepreneurial work has triggered and influenced many projects in academia as well as industry. His findings have been published in more than 70 peer-reviewed international journals as well as several newspaper articles. Dr. Upreti also has more than 25 patents applied/granted in the United States and more than 30 in other countries.
Dr. Upreti has worked comprehensively developing new technologies for the lithium ion battery supply chain and has worked closely with United States national labs, OEMs, battery materials manufacturers, mining companies, downstream processors and cell/battery manufacturers, including publicly listed companies and investment groups at with both technical and C-level executives. Dr. Upreti has received an Entrepreneur of the Year award from the New York State for his leadership establishing a Li-ion battery manufacturing ecosystem in New York, including the chemical production of several components, eg Cathode and Anode powder etc.
Recently, Dr. Upreti also won the New York State Energy Research and Development Authority (NYSERDA)'s prestigious 76West Clean Energy competition for his work with consortium C4V. The competition boasts the largest clean energy innovation prize worldwide.
For more information visit http://chargecccv.com/ or http://imperium3.com
Updated on