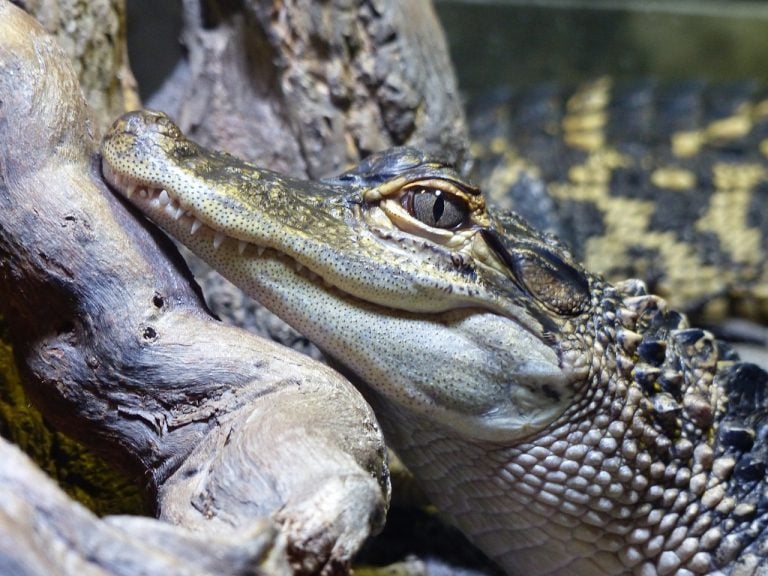 Gator Financial Partners, which has enjoyed strong gains from its long positions in Fannie Mae preferred shares, was up 3.85% for the second quarter. The fund underperformed the S&P Total Return Index's 4.3% gain and the S&P 1500 Financials Index's 7.84% gain for the quarter, but it continues to hold a commanding lead over both benchmarks on a year-to-date basis. Gator was up 24.39% for the first six months of the year, compared to the S&P 500 Total Return Index's 18.54% gain and the S&P 1500 Financial Index's 17.18% gain.
A significant part of Gator's 2019 returns has been Fannie Mae preferred shares, and the same held true during the second quarter. Fannie Mae preferred shares were among the biggest contributors to Gator's Q2 returns along with Blackstone, Carlyle Group and Ally Financial. The biggest detractors were Kingstone Companies, Ambac, BBX Capital and Barclays. Gator hasn't closed out any positions recently, although it did add Goldman Sachs to its holdings during the quarter.
Q2 hedge fund letters, conference, scoops etc
This mining and metals fund is having a strong year so far
The Delbrook Resources Opportunities Master Fund was up 9.2% for May, bringing its year-to-date return to 33%. Q1 2021 hedge fund letters, conferences and more Dellbrook is an equity long/ short fund that focuses exclusively on the metals and mining sector. It invests mainly in public companies focused on precious, base, energy and industrial metals Read More
The fund's five biggest long positions during Q2 were Syncora Holdings, Zions Bancorporation stock and warrants, Ambac Financial Group, SunTrust Bank, and Blackstone Group. Gator's five biggest short positions were Invitation Homes, Meridian Bancorp, Community Bank System, Washington Federal and American Homes 4 Rent.
According to their Q2 letter to investors, which was reviewed by ValueWalk, private-equity firms were strong during the quarter. Gator's position in Blackstone benefitted from the firm's announcement that it will convert from a publicly-traded partnership to a C corporation as of July 1. That boosted Blackstone shares amid expectations of an increased number of interested potential investors and expected demand from index funds as the stock is added to indices.
Gator's biggest detractors were Kingstone Companies, a New York-based homeowner's insurance company. The fund bought into Kingstone as the firm expanded on Long Island while Allstate and State Farm retreated following Super Storm Sandy. Kingstone has since continued to grow and expanded into the Mid-Atlantic and New England. The Gator team believes the markets overreacted to the increase in Kingstone's loss reserves following a review of its claims.
Although stock market averages are again reaching record highs, the Gator team believes Financials stocks in particular are "generally inexpensive." They note that most of the stocks in the sector are considered value names rather than growth stocks, and they continue to expect value stocks to rally. Growth stocks have been beating value stocks since late 2016, and the gap between the P/E ratio of the S&P 500 Growth Index and that of the S&P 500 Value Index is at its widest since 2002.
Gator management expects a reversion to the mean and believes the markets have reached an unsustainable point. However, they add that there's no guarantee that value stocks will see a reversion to the mean in earnings multiples. They explained that most tech firms remain "great businesses with seemingly endless growth… great economics, and strong competitive positions." Nonetheless, they believe multiples on value stocks have compressed so much that a near-term reversal seems likely.
Gator added that the Financials sector remains inexpensive compared to the broader market because historically, the sector has traded at 80% of the broader market's P/E multiple. However, the Financials sector currently trades at 68% of the market's P/E multiple, which means it would have to outperform the market by 18% to bring the ratio back to its historical average.
The fund's management also said more than half of the portfolio trades at a P/E ratio of 10 times or less, and 13% of the portfolio trades at a ratio of less than eight times. Additionally, 77% of the portfolio trades at an earnings multiple of less than 10 times or below tangible book value. The other 23% of the portfolio consists of "growth-at-a-reasonable-price ('GARP') companies which we do not believe are expensive by any measure."
Gator management expects the economy to continue to grow. They said one argument the holdings in their portfolio are trading at such low valuations is that a recession could be just around the corner. However, they do not expect a recession any time soon. Even in the event of an economic slowdown, they believe it would be "short and shallow." They also note that during the recession in 2001 and 2002, Financials stocks outperformed because the downturn was focused on the Technology sector.
They don't expect trouble in the banking sector because they believe regulators have "kept close tabs on bank lending during this economic expansion, forcing banks to pause or retrench in several areas." Due to these newer regulations, they don't see signs of overheated lending. They are mildly concerned about peer-to-peer lending, private credit funds and collateralized loans, but they note that the banking system generally isn't the one making such loans.
They also argue that the expected interest rate cut could give the Financials sector a boost, citing the 1995-1997 period. They explained that the Federal Reserve "cut rates after deciding they had raised rates too far in 1994." They see similarities between that year and the current economic environment because the Fed cut rates to reverse too much tightening in the previous cycle rather than cutting rates after a recession had already begun.
Fannie Mae preferred shares deliever for Gator article first appeared on ValueWalk Premium