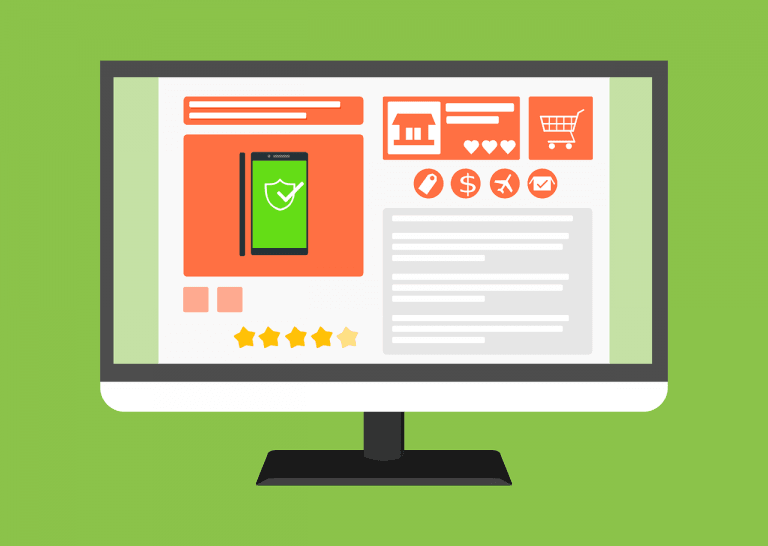 Whitney Tilson's email to investors discussing how Costco gained a cult following – by breaking every rule of retail; How Sears Lost the American Shopper; John Oliver on Amazon's warehouses; A violent hailstorm in Italy and a wonderful time in Paris.
1) Nobody is a bigger fan of Costco Wholesale Corporation (NASDAQ:COST) than I am… other than perhaps Charlie Munger, who's on the warehouse club's board of directors. Costco is an incredibly admirable company in every way, which is well-captured by this article: How Costco gained a cult following – by breaking every rule of retail. Excerpt:
Q2 hedge fund letters, conference, scoops etc
Alluvial Fund May 2021 Performance Update
Alluvial Fund performance update for the month ended May 2021. Q1 2021 hedge fund letters, conferences and more Dear Partners and Colleagues, Alluvial Fund, LP returned 5.4% in May, compared to 0.2% for the Russell 2000 and 1.0% for the MSCI World Small+MicroCap . . . SORRY! This content is exclusively for paying members. SIGN UP Read More
On first impression, Costco makes no sense.

It is a place where you can buy, in the course of one trip, a 27-pound bucket of mac and cheese, a patio table, a wedding dress, a casket, a handle of gin, a tank of gas, a passport photo, a sheepskin rug, a chicken coop, prescription medications, life insurance, a $1.50 hotdog, and a $250,000 diamond ring.

Items sit on wooden pallets in dark, unmarked aisles. Brand selection is limited. And you pay a $60 annual membership fee just to get in the door.
2) At the polar opposite extreme of the retail industry is Sears, the once-iconic American department store chain that was destroyed by a hubris-filled hedge fund manager, Eddie Lampert. In this story, How Sears Lost the American Shopper, the Wall Street Journal interviewed eight people, including two former CEOs and one current co-CEO, about the company's long demise. (Unfortunately, Lampert wouldn't talk – I wouldn't either if I were responsible for this level of reckless destruction.) Excerpt:
Lynn Walsh: I don't know if you're familiar with 'Game of Thrones?' That's exactly what it was like. It set up this incredible infighting.
Frank DeSantis [Former district manager]: It was no longer teamwork. It really became a very toxic environment.
Lynn Walsh: The weekly Thursday morning teleconferences with Eddie were embarrassing. We would all avoid eye contact with each other in those meetings, because it was humiliating. He would say, 'How could you possibly think that was a good decision?'
Why pay your direct reports millions of dollars if you're just going to ignore their recommendations?...
Alan Lacy: In 2014, with the Lands' End spinoff, and then the Seritage spinoff and the Craftsman sale, that's when it seemed to shift into, he's managing for cash flow, or liquidation. Everybody knew how the movie was going to end. It was just a question of how many minutes are left.
3) Speaking of retail, comedian John Oliver of HBO's Last Week Tonight took an in-depth look at the lives of workers at warehouses run by Amazon (AMZN) and others. The answer: It can be very tough for them, with every movement monitored down to the second, 15 to 20 miles of walking per shift, little time to even go to the bathroom, etc.
You can watch Oliver's video here:
4) Greetings from southern Italy, where I just arrived from Paris to co-host the 16th Annual Value Investing Seminar in Trani. It's always sunny and beautiful here, but not today... In fact, on the drive from the airport, we were hit by the most violent hailstorm I've ever experienced. It was INSANE, as you can see from this short video clip I took. Every other car pulled over, but my friend Rosa kept on driving – a rental car, she explained – LOL!
My daughter and I had a wonderful time in Paris, our first visit since she was 16 months old. Here we are in front of the Eiffel Tower – caught perfectly in midair by an Aussie college student we met. I posted more pics on Facebook here.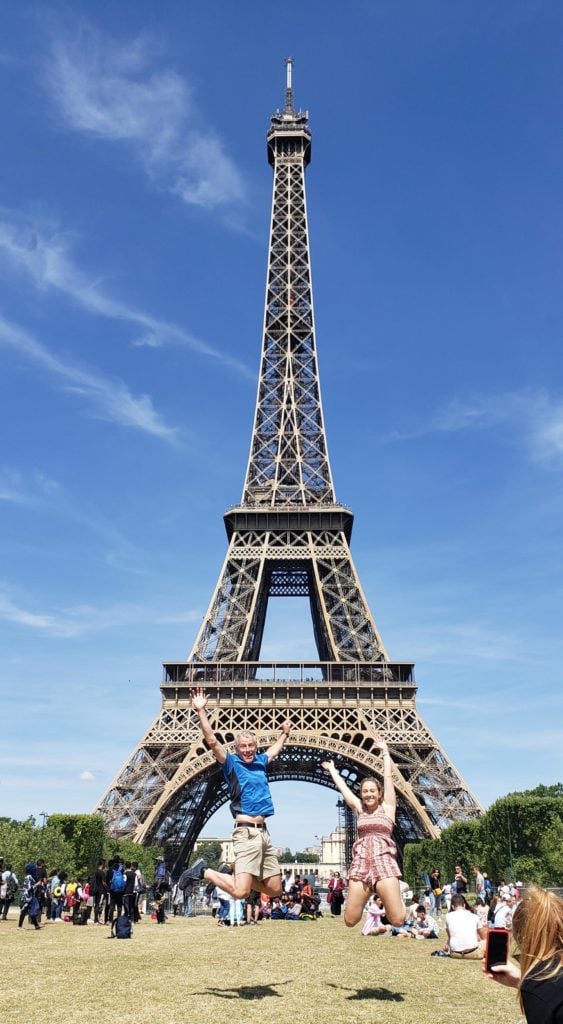 Best regards,
Whitney