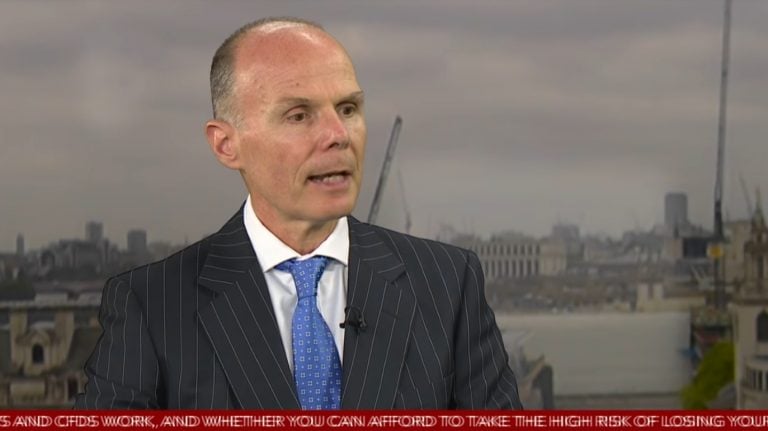 With gold having broken into new six-year highs and silver underperforming, IGTV's Jeremy Naylor speaks to Angelos Damaskos, fund manager of the Junior Gold Fund, about what is happening. Damaskos explains that, typically, silver lags any move by gold by about six months.

Expect Silver To Lag Gold Price By 6-Months
How A Weakening PE Market Serves As Another Sign Of A Weakening Economy
Amid the turmoil in the public markets and the staggering macroeconomic environment, it should come as no surprise that the private markets are also struggling. In fact, there are some important links between private equity and the current economic environment. A closer look at PE reveals that the industry often serves as a leading indicator Read More
Q2 hedge fund letters, conference, scoops etc
Transcript
The price of gold has risen substantially recently taking many by surprise and in fact has hit six year highs recently. Price of silver has risen but by nothing like the same sort of percentage margin which means that the spread between the two has opened up to levels not seen in over 30 years without a reading of ninety two that is ninety two times the price of silver goes into the price of gold. What's all this mean. Well it's catch up now with a small cap fund manager from the junior gold fund. It's Anglo's Damascus welcome. It's good to talk to you again it's been a long time since we have spoken to good opportunity though with gold at these six year highs. What your appraisal. First of all. As where we are and the speed with which we've got to this level on the price of gold.
Well Jeremy first of all gold has been range bound for a number of years as you pointed out. But it has been this sort of resistance level of about thirteen hundred and fifty dollars per ounce that has kept prices under control. Recently we have seen gold break significantly and decisively above this resistance level which indicates to us that we may be shifting into a higher trading range. And this is driven by several factors but most importantly geopolitics have worsened significantly. We have extreme tension in the Middle East. We have friction between Russia and the West. Russia has boisterous attitude and territorial claims continue to rub against that they were Western allies. We have friction between China and the US over trade potentially all of these could spillover into a recessionary environment for the global economy. And all of these raise risks for investors. So investors naturally are looking many investors at least are looking to protect their portfolios by shifting some of their allocation to safe havens and gold is the most important safe haven asset since antiquity. So people are buying bullion and gold related equities in terms of who's buying.
I'm interested to see in your notes. You said earlier talk about the fact that central banks that have been doing a lot of the buying. Why what is it that central banks see that many of the markets have taken time to to see.
Well the most important thing to note is which central banks are buying. And we see the biggest buyers being Russian and Chinese Central Bank central banks. And Russia obviously has responded to the sanctions by imposed on it by the West. Post Crimea and in other incidents and they have shifted their entire US Treasury holdings into gold go. Russia has increased these holdings as a percentage of reserves from something like 3 percent in 2008 to 18 and a half percent now. China has recently accelerated that is in the last year its gold bullion buying program and it is interesting to note is that in 2008 the proportion the percentage of gold bullion backing the reserves was only point 8 percent and now it has risen to something like 2 two point six point seven percent. So that's a massive shift of reserves into gold bullion. Then we have central banks of Turkey who try to respond to economic crisis and have shifted significant part of its reserves to go bullion because they want to protect against the value of their reserves against their depreciating leader. So we have these sort of important economic factors in the global landscape shifting part of their reserves into gold bullion and effectively these dollar rising in our reading. These people are not going to sell gold even if we get to two and a half thousand dollars per ounce because they back their reserves with it so effectively a lot of bullion is being removed from the Marketplace a form easily available tradable bullion. Now if we think that financial investors those Jews in the great majority exchange traded funds to acquire a position in gold bullion these exchange traded funds need to back the investors the investors issue with bought gold bullion. So there is less gold bullion available in the marketplace to back those demands and price its price could rise significantly.
Yeah we've been focusing on gold but we should also be talking about silver as well because it's part of the precious metal complex. But that hasn't been rising as I said at the top hasn't been rising by the same sort of degree and we've got this gap opening up and as I said it's now about 92 which is interesting but interesting for what reason first of all what is it that that indicates to somebody in the financial markets.
Updated on