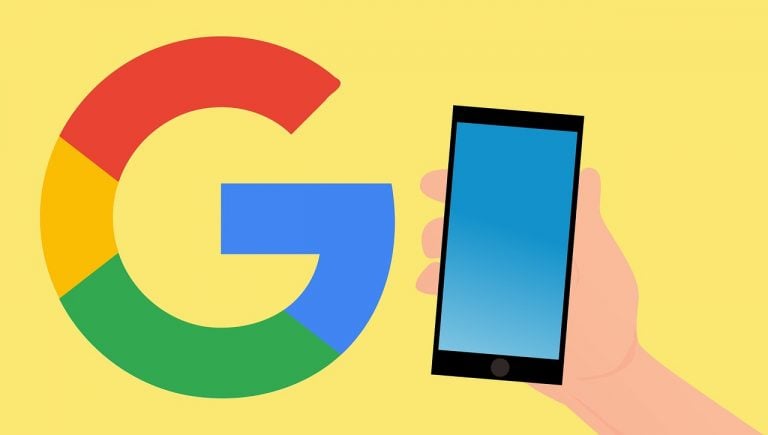 Google seems to have failed to check the flow of Pixel 4 leaks. So, the company has taken upon itself to officially tease or confirm the Pixel 4 features to put an end to leaks, rumors, and speculations. About a month ago, it shared pictures showing the back panel of the upcoming flagship. The images confirmed that Pixel 4 would have a protruding square camera module to accommodate dual cameras on the back. Google has now published a new Pixel 4 teaser and a blog post to talk about the exciting technologies coming to its smartphones.
Pixel product manager Brandon Barbello wrote in a blog post that the Pixel 4 would feature what Google calls "Motion Sense" technology that supports hands-free gestures. The technology will be based on Google's Project Soli radar chip, which has been in development for at least four years.
The sensor is placed above the display, and is capable of sensing even the slightest movements. The Pixel 4 teaser video shows a woman skipping songs just by swiping in the air in front of the phone. Motion sensing will allow users to control basic functions such as snoozing alarms, skipping songs, and silencing phone calls just by waving their hands.
Looking at Trends with AlphaSimplex's Dr. Kathryn Kaminski
ValueWalk's Raul Panganiban interviews Dr. Kathryn Kaminski, Chief Research Strategist at AlphaSimplex, and discuss her approach to investing and the trends she is seeing in regards to quant investing and hedge funds. Q1 2021 hedge fund letters, conferences and more The following is a computer generated transcript and may contain some errors. Interview with AlphaSimplex's Read More
Google says it's just the beginning for Soli. As Pixel phones get better over time, Motion Sense could be configured to do more complex things in the future. For now, it would work similar to hand gestures on LG G8 ThinQ. The company said the Pixel 4 would be the first device with Soli.
The image accompanying Google's blog post confirms that the device won't have a notch. Instead, it will have a thick bezel at the top to accommodate a bunch of sensors. There will be only a single camera for selfies. The top bezel would house the Soli radar chip, an IR camera, selfie camera, audio port, proximity sensor, ambient light sensor, dot projector, and flood illuminator. Many of these sensors will be used for the face unlock feature.
Yes, the Google Pixel 4 is going to ditch the rear-mounted fingerprint sensor in favor of a face unlock feature. It will work similar to Apple's Face ID technology on the iPhones. Google says the Soli radar chip will automatically detect when your hand is reaching for your phone so that the device unlocks instantly when it reaches your face.
Many Android vendors offer the face unlock feature on their phones, but they use a simple technology that takes a picture of your face. They can easily be fooled with a photo or a 3D-printed face of the registered user. Google's face unlock feature will use an IR camera, a flood illuminator, and a dot projector to scan a 3D map of your face. It's similar to Apple's Face ID in complexity.
Taking a dig at Apple, Google said its face unlock technology would work in any orientation, even when you are holding the phone upside down. Customers will also be able to use it for app authentication and secure payments. The Face ID technology on iPhones works only in one orientation. Apple has added the multi-orientation support for Face ID on the iPad Pro, and is expected to add it to the iPhone 11 series coming this September.
If you are worried about your data privacy, Google has assured that it would store your facial data locally in its Titan M security chip to prevent anyone from accessing it. The company won't use your face unlock data for other Google services.
Separately, The Verge reported that Google was paying people $5 in exchange for their facial scan. The search engine giant confirmed to the publication that it was indeed offering people $5 gift certificates in exchange for their facial scan to build a more accurate face unlock feature for the Pixel 4. Google said its goal was to "build the feature with robust security and performance."
Its employees would roam the streets across the United States to convince people to give their face scan in exchange for $5 gift certificates. Google will keep the face data for at least 18 months. According to The Verge, it collects color, infrared, and depth data for each face along with the ambient light level and some "task" information.
According to the rumor mill, the regular Pixel 4 would feature a 5.6-inch OLED display with 19:9 aspect ratio and 2280 x 1080 pixels resolution. The larger Pixel 4 XL would get a 6.4-inch OLED display with 3040 x 1440 resolution.
The oval opening of the Pixel 4 Series front panel means that the Google Pixel 4 Series will be groundbreaking and new and worth looking forward to. pic.twitter.com/9Pg9bGcWrs

— Ice universe (@UniverseIce) July 20, 2019
The official Pixel 4 teaser shared by Google in June hinted at some radical design changes. The search engine giant would use a square camera module and a unibody rear panel. It means the company will finally do away with the dual-tone combination of the glossy and matte finish. The renders also indicated that the devices would launch without the front-firing speakers.
And finally comes your first complete look at the #Google #Pixel4! As usual, 360° video + gorgeous 5K renders + dimensions + #Pixel4 VS #Pixel4XL 5K renders, on behalf of new Partner @igeeksblog -> https://t.co/PiGmSpv4Rj pic.twitter.com/FySTBL818x

— Steve H.McFly (@OnLeaks) July 20, 2019
In another report, folks at BGR have learned from inside sources that Google would finally increase the RAM on its Pixel phones this year. The Google Pixel 4 series would offer 6GB RAM, up from 4GB on the Pixel 3. While it's a decent jump, it's still only half of 12GB RAM on the OnePlus 7 Pro.
Google controls both hardware and software of its products, so it can tightly integrate them to deliver high-end performance even with lower RAM. Both the Pixel 4 and Pixel 4 XL are expected to run Qualcomm's recently announced Snapdragon 855 Plus, which is a minor upgrade over the Snapdragon 855.