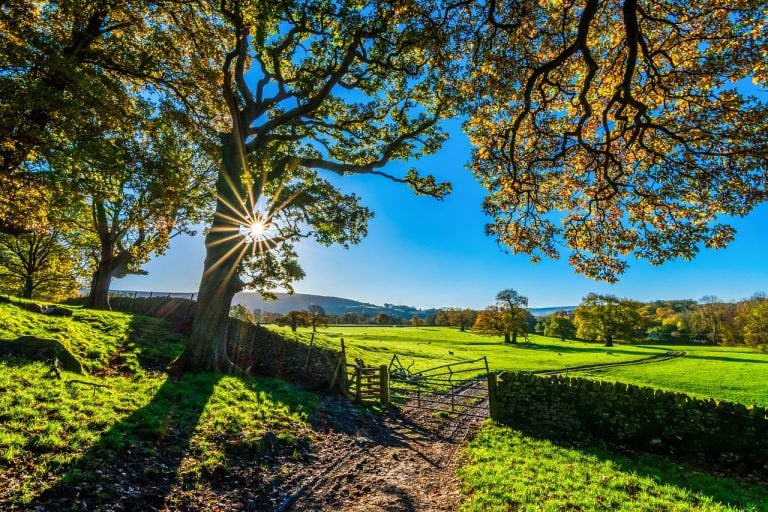 ValueWalk's Q&A session with Artem Milinchuk, the founder and CEO of FarmTogether. In this interview, Artem discusses his and his company's background, the benefits of investing in farmland, foreign investors buying U.S. farmlands, the impact from floods on farmland prices, and the liquidity aspect of farmland.

Can you tell us about your background?
Artem has over 10 years of finance experience in food, agriculture, and farmland. Prior to founding FarmTogether, Artem was employee #1 as CFO/VP of Operations at Full Harvest Technologies, a now Series A B2B platform for buying and selling  produce. He previously worked at Ontario Teachers' Pension Plan, Sprott Resource Holdings, E&Y, and PwC. Artem holds an MBA from The Wharton School and a BA and MA in Economics from the Higher School of Economics.
Voss Value Sees Plenty Of Opportunities In Cheap Small Caps [Exclusive]
For the first quarter of 2022, the Voss Value Fund returned -5.5% net of fees and expenses compared to a -7.5% total return for the Russell 2000 and a -4.6% total return for the S&P 500. According to a copy of the firm's first-quarter letter to investors, a copy of which ValueWalk has been able Read More
Q2 hedge fund letters, conference, scoops etc
What about your company?
FarmTogether is an agtech/fintech startup focused on farmland as an asset class.
In 2015, I was approached by the two successful founders who were looking to diversify their portfolios. They were seeking exposure to real assets with strong cash yields and low volatility. Farmland was the product that came to mind, and I recommended the asset to them. A week later, I heard back from both – "we looked everywhere, and it's nearly impossible to get direct exposure to farmland.".
It was at this moment I realized there was an opportunity to fill a market need by sourcing institutional-class farmland investments for individual investors.
Why should investors get into farmland?
Since 1992 farmland has averaged a yearly return of 11.98%, outperforming the stock market with less than half the risk exposure. It also has low correlation to other asset classes which helps with your portfolio diversification. An investment in farmland through FarmTogether is a direct investment into farmland, which is an investment into the thesis that farmland is a scarce resource, demand will continue to grow, and the strong returns and low volatility we have experienced over the past forty years are anything but an anomaly.
Michael Burry made headlines for getting into farm investments big time a few years ago, any knowledge on that topic
Dr. Burry, one of the first and few investors to see the housing bubble form, has taken note of the fragility of the world's water supply. Given the macro outlook of a quickly rising population, a rising middle class in the East, and a changing climate, water will undoubtedly become one of the most precious commodities in the world. Dr. Burry has realized that investing in farmland with senior water rights in an excellent way of having long exposure to water value, and as a result, he has invested in many Californian farm properties. Specifically, Dr. Burry has invested heavily in almond orchards, as almonds are one of the most water-intensive crops.
The Saudis also are buying up a lot of farms - what do you think of that?
It's clear that many foreign investors, not just Saudi Arabia, see the enormous upside U.S. farmland offers. We're excited to offer the same opportunity to accredited investors.
What have farm prices been doing since the latest floods?
The impact from floods on farmland values is highly localized. Needless to say, if the frequency of flood events increases in the midwest, it is possible that the volatility of farmland returns increases as a result.
There are many types of crops, does "farmland" entail everything from wheat to almonds?
This is a good question – different uses for farmland will have different characteristics for an investors asset, but it's important to remember the foundational collateral for farmland is not the crops, but the land itself. For row crops like corn or soybeans, land appreciation has little correlation to crop prices or a bad harvest, and cash yields are most often determined by rent, not profit share. Permanent crops like almonds or fruit trees have durable value in the producing asset, as they take longer than one season to establish, but the underlying value is still the land.
Same question in terms of geography from across America many different climates how can individual investors analyze that?
Our investment philosophy takes into account both global climate change, and market-specific environmental conditions. In the northern states and lower Canada climate change is extending the growing season, leading to increased crop yield. In other parts of the country, rising temperatures impact which crops can be grown and how much water may be required. As always, diversification can help mitigate risk but typically at the cost of lowering the overall returns.
What are the biggest factors related to farmland - i would think water, soil, etc are big factors which are many times outside investor control?
Water or drainage if you have too much water. Soil as well. You'd be surprised how many physical factors technology can mitigate. In today's tech-enabled farm economy soil chemistry, irrigation, and even sunlight can be addressed via capital improvements. These are outside farmer's control, but not outside the typical underwriting process and investor does and is accounted for in the price of the farm.
Farmland is an under-invested asset class why do you say that?
Investor ownership in farmland is in single digits in United States. 97% of US farmland is owned by families. The benefits of farmland as an asset class are well-known, but the majority of investor-owned land is held by very large funds. Much like commercial real estate, economies of scale make larger farms more profitable than smaller operations. But that also means it can take upwards of $5mm an a small team of lawyers to manage the acquisition of farmland.
Is Farmland really less risky than stocks? Its a very illiquid asset please explain your point of view.
Risk and liquidity are two different aspects of any investment. Risk typically reflects the volatility or movement of the asset's value. From 1970 through 2018, the average annual return rate of U.S. farmland was roughly 12% per year. Only value-add real estate has delivered such high returns, and for reference, U.S. equities have delivered about 7% and international equities sub-6% for the same period. Furthermore, farmland has achieved this average annual return rate at a lower volatility (greater consistency) than any of the aforementioned asset classes. The average annual volatility for U.S. farmland during this period was sub-7%; for comparison, the volatility for this period for value-add real estate, U.S. equities, and international equities was roughly 12%, 16%, and 20%.
On the liquidity aspect - farmland is certainly an illiquid asset, with hold periods similar to other alternative assets. FarmTogether's goal is to increase the liquidity of this asset class by creating a secondaries market, where private sellers and buyers can meet and transact.
How big are barriers to entry: cant anyone buy land and start growing crops?
The barriers to entry are quite high for most investors. We recommend farmland as a component of every investor's portfolio. Buying farmland would require knowledge of real asset investing - no different than real estate investing. Furthermore, growing crops would require operational knowledge, equipment, additional labor, and regulatory compliance, - this all requires a substantial amount of time. We believe most investors will understand and appreciate the value proposition that professional farmland investors and operators like FarmTogether offer, which is a simplified and streamlined process to gain exposure to the asset class without the need to understand the intricacies of underwriting or the industry knowledge of best farming practices.
Do companies like Deere and Monsanto have too much of a monopoly over farming related products - cant they raise prices at will hurting small farmer margins?
This is a very complex question, I don't think we can comment on this in the context of this article.
Farming trends outside the US do you focus on just US or international?
At this time, FarmTogether is focused on U.S. farmland opportunities, but we believe many of the same trends we're seeing in the U.S. apply to the global ecosystem, and we look forward to one day offering international properties.
Final thoughts
We think farmland as an investment is something that in 10-20 years will be a must in any professionally managed diversified portfolio. We are excited to be at the forefront of the rapid change in this exciting new market.
Updated on