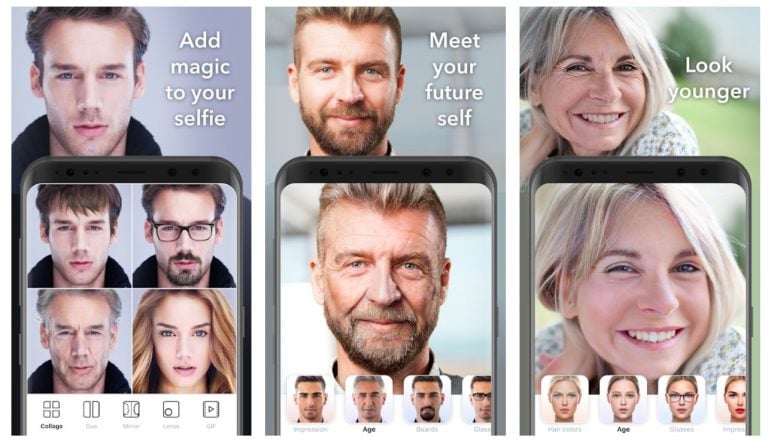 FaceApp, the popular photo-editing app which has been around for years, has gone viral again. Twitter and Instagram users sparked the latest trend by posting photos of themselves and their favorite celebrities using FaceApp for Android or FaceApp for iPhone. Specifically, they're using the filter that's supposed to show what they will look like when they are 25 or 60 years older.
We've included the links for FaceApp downloads at the bottom of this post.
FaceApp challenge goes viral
Hedge Fund Launches Jump Despite Equity Market Declines
Last year was a bumper year for hedge fund launches. According to a Hedge Fund Research report released towards the end of March, 614 new funds hit the market in 2021. That was the highest number of launches since 2017, when a record 735 new hedge funds were rolled out to investors. What's interesting about Read More
FaceApp is a photo-editing app designed to make realistic-looking images with various filters. The original version of the app was released in 2017, and it didn't take long for it to start making headlines. The app has also been at the center of controversy when it caught flak in 2017 for the ethnicity filters it added, but today's attention is much more positive.
The filter that has now gone viral is the one that supposedly adds decades to the face of the person in the photo. Regular joes have been having fun with images of their favorite celebrities. Later many celebrities themselves jumped onto the bandwagon and started posting photos of themselves. Twitter quickly filled up with photos paired with the hashtag #faceapp.
One user posted this collage showing what some popular Bollywood superstars might look like after another quarter of a century:
Bollywood superstars after 25 years #FaceApp pic.twitter.com/rNz6g0Q0vw

— Harsh 2.0 (@imHarshThakur7) July 16, 2019
FaceApp's filter seems eerily plausible
What makes FaceApp's filter so eerie is that many of the images look like they could actually show what someone will look like 25 or even 60 years down the road. One Twitter user posted one of the images he received when he put his own photo into FaceApp next to a photo of his father, and the two are quite similar, making the app's viral filter seem even more plausible.
Okay this is insane. My face with #faceapp and a picture of my dad pic.twitter.com/u153zIYVZS

— Travis Denning (@Travis_Denning) July 16, 2019
If anything, the new filter is a jarring reminder that everyone will have quite a few more wrinkles when they're decades older than they are now—no matter how famous they are now.
You can download FaceApp for Android via the Google Play Store here and FaceApp for iPhone via Apple's App Store here.
Updated on