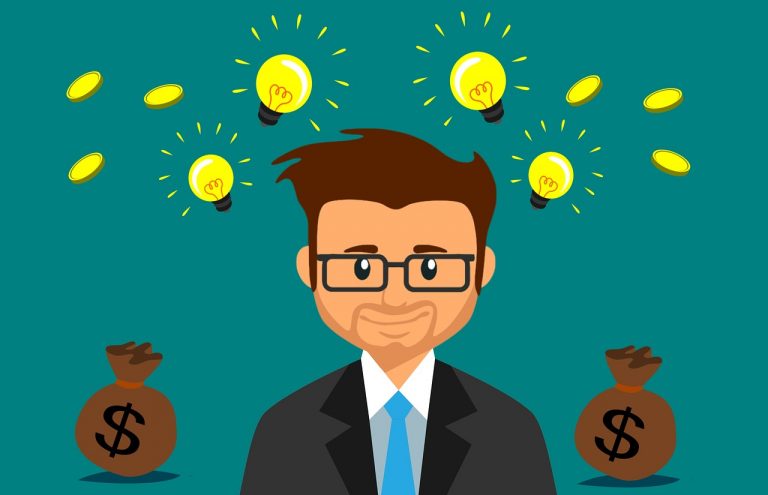 Another quarter is almost in the books, and the market again looks quite different than it did in the previous quarter. The switch from the first to the second quarter was as dramatic as the reversal observed between the fourth and first quarters, but event-driven investment hedge funds have certainly noticed some differences.
We're still getting a few first-quarter letters in, including Rhizome Partners' Q1 letter. The fund was up 8.2% net for the first quarter, compared to the S&P 500's 13.5% gain and the RTSE NAREIT All Equity REIT total return's 17.2% gain. Managing Partner Bill Chen said although their Q1 gains underperformed the S&P, they remain excited about the rest of this year because they believe their portfolio is still "extremely undervalued while our companies continue to increase their intrinsic value at a rapid pace."
Q1 hedge fund letters, conference, scoops etc
ValueWalk's August 2021 Hedge Fund Update: Point72 Suffers Loss; Hedge Fund Assets Hit $4 Trillion
Welcome to our latest issue of ValueWalk's hedge fund update. Below subscribers can find an excerpt in text and the full issue in PDF format. Please send us your feedback! Featuring Point72 Asset Management losing about 10% in January, Millennium Management on a hiring spree, and hedge fund industry's assets under management swell to nearly Read More
From fear of losing to fear of missing out
Chen noted that while the fourth quarter was "full of doom and gloom," Q1 sentiment was a complete reversal. Instead of worrying about losing money, investors became worried about missing out on gains. He added that his team's emotions run against those of the general investing public, so they added to positions during the fourth quarter when the market was low.
By deploying dry powder at convenient times, they were able to capture positions within 5% and 15% of their 52-week lows late last year and early this year. He also said many of their positions posted double-digit gains during the first quarter. He believes most of the fund's holdings are still "quite undervalued," so he predicts more gains in the coming years.
He emphasized the importance of being prepared with dry powder available to deploy during volatile times when they look for whichever opportunity looks the most attractive. He said sometimes it's a position they already own, while other times they recycle an existing position into a more attractive one. He also said they continue to hold cash or puts that pay out during times of volatility, enabling them to add to undervalued positions during volatile periods.
Ready with more dry powder
In the coming quarters, Chen expects to reduce the fund's positions in its "Discounted HoldCo" and a smaller company, both of which gained more than 50% from their cost basis.
During the first quarter, Rhizome added to its position in a company Chen describes as a Long Term RE Compounder (LTREC) and bought into other new promising positions using cash proceeds from its hedging program and its strategic cash reserve. The fund also put about 12% toward a hedged event-driven investment Chen believes has some near-term catalysts. The additions brought the fund's gross exposure to 99% as of the end of the first quarter, which is much higher than its average of 65%. Eighty percent of the event-driven investment is hedged.
Rhizome also hedged its Berry Global position with January 2020 puts with strike prices 14% lower than the stock price at the end of the quarter. Chen estimates that about 20% of the fund's investments are cash, event-driven and hedged via puts, creating a potential source of dry powder.
Added to LTREC
Although he didn't name LTREC specifically, he did describe it as a "C-Corp real estate holding company that owns master planned communities in two income tax friendly states." He said the company also owns "some trophy assets in certain land-constrained cities."
The holding company posted another year of solid earnings results during the first quarter after selling "an impressive" number of land parcels in its master planned community. Chen also said the company's condo development pipeline is also seeing strong pre-sales and closing activities even though interest rates increased last year.
The company's management now expects to develop two towers per year instead of one like they have historically done. Gains in the company's stock price continued about a 2% gross gain to Rhizome's Q1 performance. The company is the fund's largest position at about 14% of the portfolio, and the unrealized gain from LTREC was the single biggest contributor to its Q1 performance.
Other positions
Another key holding in Rhizome's portfolio is Griffin Industrial Realty, which also reported strong results for 2018. Chen said he has been impressed and surprised with how well the company's property acquisitions have turned out. The fund's management has met with Griffin management, and Chen said they do listen to Rhizome's advice, although they don't agree on everything. He also believes Griffin's management team is good at both development and acquisitions.
He also highlighted LAACO, which owns 59 self-storage facilities and a building in downtown Los Angeles. He characterized the company as "very conservatively capitalized and run by shareholder-friendly family owners." He said last year was a record year for the company and that he met with the company in February when they attended Charlie Munger's Daily Journal meeting. Chen noted that like a few other companies over the year, LAACO has come to know and trust them over the last year or two.
He also discussed plastic packaging maker Berry Global, which he believes "enjoys structural scale advantages over its smaller peers through discounts in raw materials purchasing." Chen said Berry outmaneuvered Apollo by outbidding for RPC Group and became the second-largest plastic converter in the world after Amcor.
Calumet Specialty Products is a "distressed special situation investment" for Rhizome, which Chen said results in an "oddball nature" and "an orphan status stock with no obvious best owner shareholder base." He believes the company is a "unique one-off investment" which could bring an "extremely high" IRR if it refinances its debt and de-levers in the coming years.
The fund also held an 11.8% stake in DowDuPont at the end of the first quarter. Chen said the company's CEO has created "tremendous" value for shareholders. After spinning off Dow Chemical and Corteva, the remainder is DuPont, which will focus on specialty chemicals. He described the multiple spinoffs as "a classic case of an event-driven investment where the market will pay higher multiples for pure play companies rather than a messy conglomerate."
This article first appeared on ValueWalk Premium