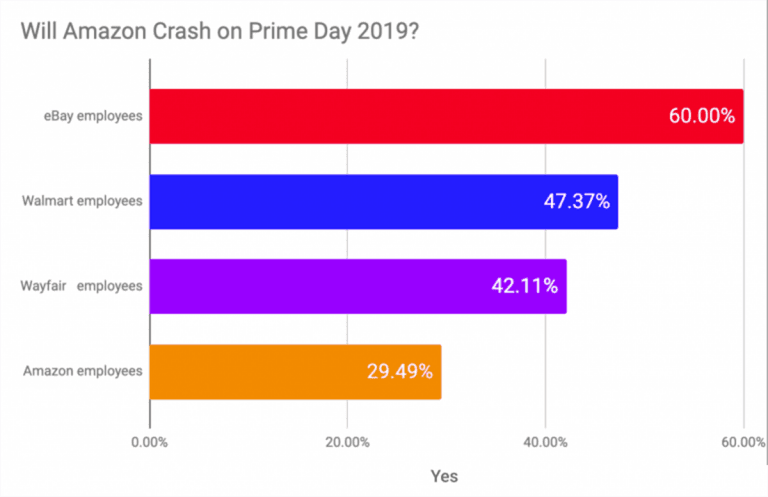 Amazon created Prime Day in 2015 to leverage their brand to create their own holiday shopping event independent from Cyber Monday and Black Friday. Since then Prime Day sales have exploded into neck and neck competition with the collective rest of e-commerce sales on Cyber Monday.
Despite their impressive growth numbers, Amazon's journey to the top has not been without incident. Last year's prime day was marred with a crash that left users staring at dog photos instead of bargain hunting. Not one to miss an opportunity, eBay named their shopping holiday this year a "Crash Sale".
Exclusive: Dan Loeb's Two New Stock Picks [Q1 Letter]
Third Point's Dan Loeb discusses their new positions in a letter to investor reviewed by ValueWalk. Stay tuned for more coverage. Loeb notes some new purchases as follows: Third Point's investment in Grab is an excellent example of our ability to "lifecycle invest" by being a thought and financial partner from growth capital stages to Read More
[REITs]
Q2 hedge fund letters, conference, scoops etc
In solidarity with the competitive spirit of the upcoming marketing holidays, we hosted a competition between 4000 Blind users. We asked one simple question: Will Amazon crash again on Prime Day?
Here's what we found:
Not feeling too confident – 30% of Amazon employees bet that there will be a crash
Do they know something we don't? – 60% of eBay employees bet that there will be a crash
Don't forget us! – Walmart and Wayfair predict at 47% and 42% respectively in favor of a crash
The general mood – 33% of the overall tech community predicts that Amazon will crash on Prime Day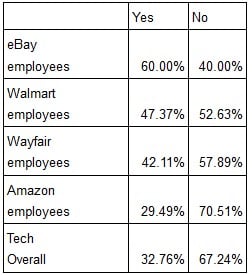 More survey details:
The survey ran from July 3 – July 5, 2019, and was answered by 4,222 users of the Blind app. Users could only answer once.
You can download the survey charts here.
---
About Blind
At Blind we're on a mission to bring transparency to the workplace. Transparency results in voice and voice result in change, often for the better. That's why we created Blind, an anonymous social network for working professionals. Our user base includes over 56,000 employees from Microsoft, 41,000 from Amazon, 18,000 from Google, 11,000 from Apple, just to name a few. With such a large user base of tech professionals, it makes it easy to quickly poll these employees about important and popular topics, such as satisfaction in the workplace.