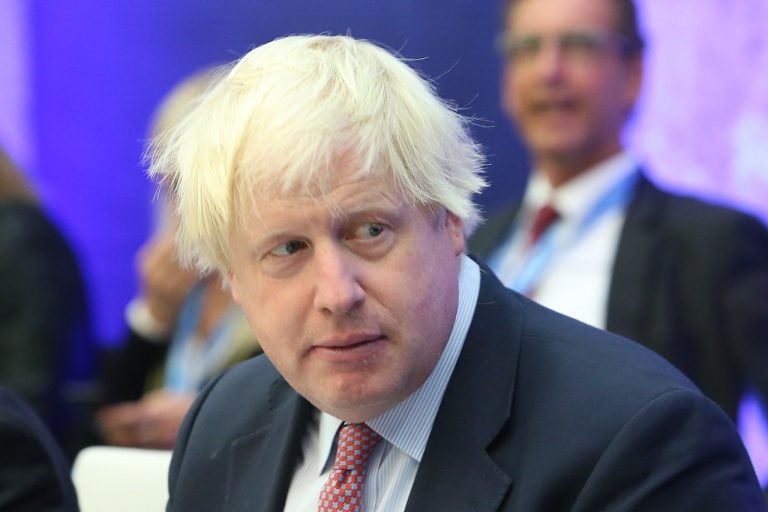 The U.K. officially gets a new prime minister this week as Boris Johnson takes over the reins from resigning PM Theresa May. U.S. President Donald Trump praised incoming British Prime Minister Boris Johnson this week, calling him "a really good man" and adding what, in his opinion, would be even higher praise.
"They're saying 'Britain Trump,'" he said. "They call him Britain Trump and people say that's a good thing."
The BBC has a video clip of his remarks here. It's unclear exactly who "they" are, but there's a growing number of reports pointing out the Donald Trump and Boris Johnson similarities.
ADW Capital's 2020 letter: Long CDON, the future Amazon of the Nordics
ADW Capital Partners was up 119.2% for 2020, compared to a 13.77% gain for the S&P 500, an 11.17% increase for the Russell 2000, and an 8.62% return for the Russell 2000 Value Index. The fund reports an annualized return of 24.63% since its inception in 2005. Q4 2020 hedge fund letters, conferences and more Read More
NPR discussed the Donald Trump and Boris Johnson similarities by drawing comparisons between how the former landed in the White House and the latter is making his way to 10 Downing Street. Both nations have been experiencing "polarization and political chaos," the media outlet reports. NPR also describes Johnson as "a larger-than-life populist who has made controlling immigration and restoring his nation's standing in the world key issues in recent years," adding that Trump is the same in this respect.
Both men faced off with challenges from outside their respective borders in the time leading up to their selection. Trump tapped concerns about Mexican immigrants by promising to build a wall and claiming that Mexicans were bring drugs, crime and rape.
More recently, Johnson has been leading the charge on the Brexit campaign. He was selected by the governing Conservative party to replace May after her repeated attempts to secure a deal for Brexit all failed. Johnson has been pushing for the U.K. to leave the European Union as a way to regain control over its borders, an argument similar to Trump's call to build a wall along the border with Mexico.
Being part of the EU means people and goods are allowed to move freely within all of the member states. One concern that has been expressed is that Turkey might join the EU and end up becoming a way for refugees from Syria to get into the U.K.
University of Essex professor Paul Whiteley told NPR that Johnson's message resonates with his white base but infuriates minorities and liberals. One example was a 2017 column in The Daily Telegraph in which Johnson claimed women in burkas look like bank robbers or mailboxes.
The concern in some parts of the U.K. is how Eastern European immigrants have impacted public services like healthcare and education, causing long waits for medical services and flooding classrooms with students who don't speak English very well. He also said poor Brits also worry that the few jobs available to them will be taken by immigrants.
Not everyone is convinced of the Donald Trump and Boris Johnson similarities, however. Eurasia Future argues that Johnson is unlike Trump because he generally regrets his statements, but "Trump has never and likely will never apologise for his public remarks." Instead, the news outlet suggests Johnson is more like California Gov. Arnold Schwarzenegger. Eurasia Future argues that Johnson and Schwarzenegger use only "a bit of populism and a whole lot of charisma" to seek moderation in the political sphere.