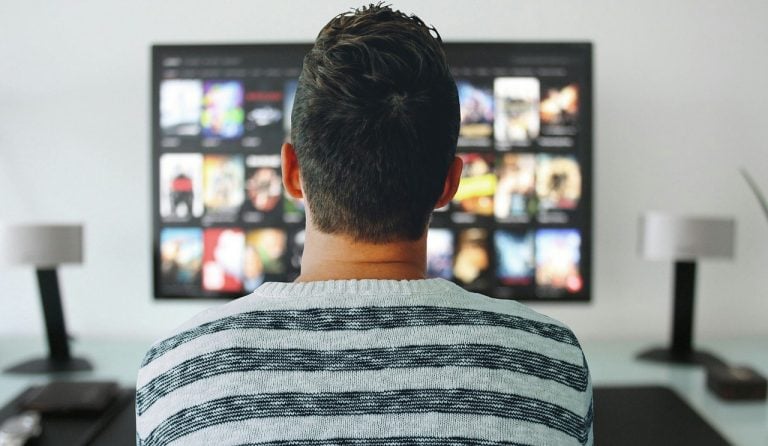 Walt Disney's much-awaited Disney Plus streaming service is coming on November 12, 2019. It is going to pose a serious threat to Netflix's dominance. People who like watching movies and TV shows and have deep pockets could subscribe to both of them, but not everyone can afford it. In this Disney Plus vs Netflix comparison, let's check out if Disney Plus has what it takes to steal customers away from Netflix.
The Disney Plus streaming service will be competing with not only Netflix but also HBO Now, Amazon Prime Video, and the upcoming Apple TV Plus. Disney owns some of the most popular and valuable content in the entertainment world, which gives it a major advantage over its rivals. According to a survey conducted by UBS Securities last month, about 43% US participants were interested in subscribing to Disney Plus.
Disney Plus vs Netflix: Pricing
Exclusive: Voss Value Launches New Long Only Special Situations Fund
Since its inception in January 2012, the long book of the Voss Value Fund, Voss Capital's flagship offering, has substantially outperformed the market. The long/short equity fund has turned every $1 invested into an estimated $13.37. Over the same time frame, every $1 invested in the S&P 500 has become $3.66. Q1 2021 hedge fund Read More
Disney's streaming service is going to cost $7 per month or $70 per year at launch. The company has indicated that the subscription fee would rise in the future as it adds more content. Disney CFO Christine McCarthy has told fans that the company could bundle Disney Plus with its other streaming services Hulu and ESPN Plus, offering a discount on bundle subscription.
It's not yet known whether Disney Plus users will be able to stream content on only one screen or multiple screens at the same time. However, the company has confirmed that it would stream 4K UHD videos at no extra cost, and allow users to set multiple profiles.
Disney's service is much more affordable than Netflix. Netflix has three pricing tiers: Basic, Standard, and Premium. All of them offer access to the company's entire catalog of movies, TV shows, and original content ad-free. The Basic option costs $9 per month and lets you stream content on a single device at a time. Streaming on the Basic plan is limited to 480p resolution.
The Standard plan, Netflix's most popular plan, costs $13 per month. Standard subscribers can stream content on two devices simultaneously in Full HD resolution. The Premium version costs $16 per month and allows users to stream content on up to four devices at a time. They can also stream in 4K Ultra HD with Dolby Atmos and HDR, if the content is available in these formats.
Availability across different devices
Disney Plus will offer streaming on smartphones, PCs, tablets, Macs, smart TVs, and streaming boxes. At the Disney Plus reveal event, the company told investors that it had already signed agreements to put its streaming service on Roku and Sony's PlayStation 4 console. Disney is also working to get its app on other devices such as Nintendo Switch, Fire TV, Apple TV, Chromecast and others. But there is no guarantee the company will be able to strike deals to bring its app on all of them at launch.
Netflix is available on almost every device out there including Windows Phone and Nintendo 3DS. You can watch Netflix on iOS, Android, Xbox One, PlayStation 4, Roku, Apple TV, Amazon Fire TV, and other Fire devices. It's also available on Google's Chromecast. Users can also access Netflix through the web browser on Windows and Mac computers.
Disney Plus vs Netflix: User interface
The user experience on Netflix is highly refined, smooth, and intuitive. It's better than any other streaming service out there. Netflix has kept the experience consistent across devices. It recommends you TV shows and movies based on your viewing habits. Users can do searches based on genre, actor, and director.
If you have set multiple user profiles on Netflix, it will offer unique recommendations to each profile including kids. It allows you to download movies and shows for offline viewing. The downloaded content remains in the app's library for 30 days before it's removed automatically.
One thing that I don't like about Netflix is the automatic preview when you take the cursor or thumb to a movie or TV show's thumbnail. Netflix doesn't give you the option to disable them.
Disney's app is still a work-in-progress, so it's difficult to say what the final interface would look like. An early look into the app shows that Disney has borrowed a lot of UI elements directly from Netflix. Its interface looks similar to that of Netflix.
Disney Plus vs Netflix: Content
This is what will truly determine how big a threat Disney Plus will be to Netflix. At launch, Disney Plus will have about 500 movies and 7,500 episodes of current and past TV shows. By comparison, Netflix's US catalog has 4,000 movies and 47,000 TV episodes, according to Ampere Analysis. Disney may not have a lot of content, but it's betting on the quality and popularity of its programming.
Disney Plus will be home to content from Disney, Marvel, Pixar, Lucasfilm, Fox, and National Geographic. All 30 seasons of The Simpsons will be on the streaming service at launch. Other titles like The Princess Bride and The Sound of Music will be added soon after launch. It will also stream Disney's movies starting with Captain Marvel. Avengers: Endgame will become available on December 11. Other Marvel movies will join the service as deals with Netflix expire.
Disney is also developing original and exclusive movies and TV shows for the streaming service. The original programming on Disney Plus will include The Mandalorian and a Star Wars prequel series based on Rogue One. It will also stream Marvel and Pixar content like WandaVision, the untitled Loki and Hawkeye series, Falcon and Winter Soldier, and Monsters at Work.
Netflix has a vast library of content as the company has licensed thousands of documentaries, movies, and TV shows over the years. It also hosts tons of high-quality originals, exclusives, and classic titles. The company has poured billions of dollars into original programming. Some of its most popular original shows include Black Mirror, House of Cards, Stranger Things, Orange is the New Black, and Bojack Horseman. It has also produced popular movies like Roma, Moon, and Hot Fuzz.
Even if Disney takes its content away from Netflix, it will have tons of content to keep users glued to Netflix.
Conclusion
It's too early to determine how big a threat Disney Plus will be to Netflix. Disney content will be a big draw, but given its low subscription fee, Netflix users could also subscribe to Disney Plus and keep them both active. Despite the quality of Disney content, users will find it hard to ditch Netflix because of its unmatched library of movies and TV shows.