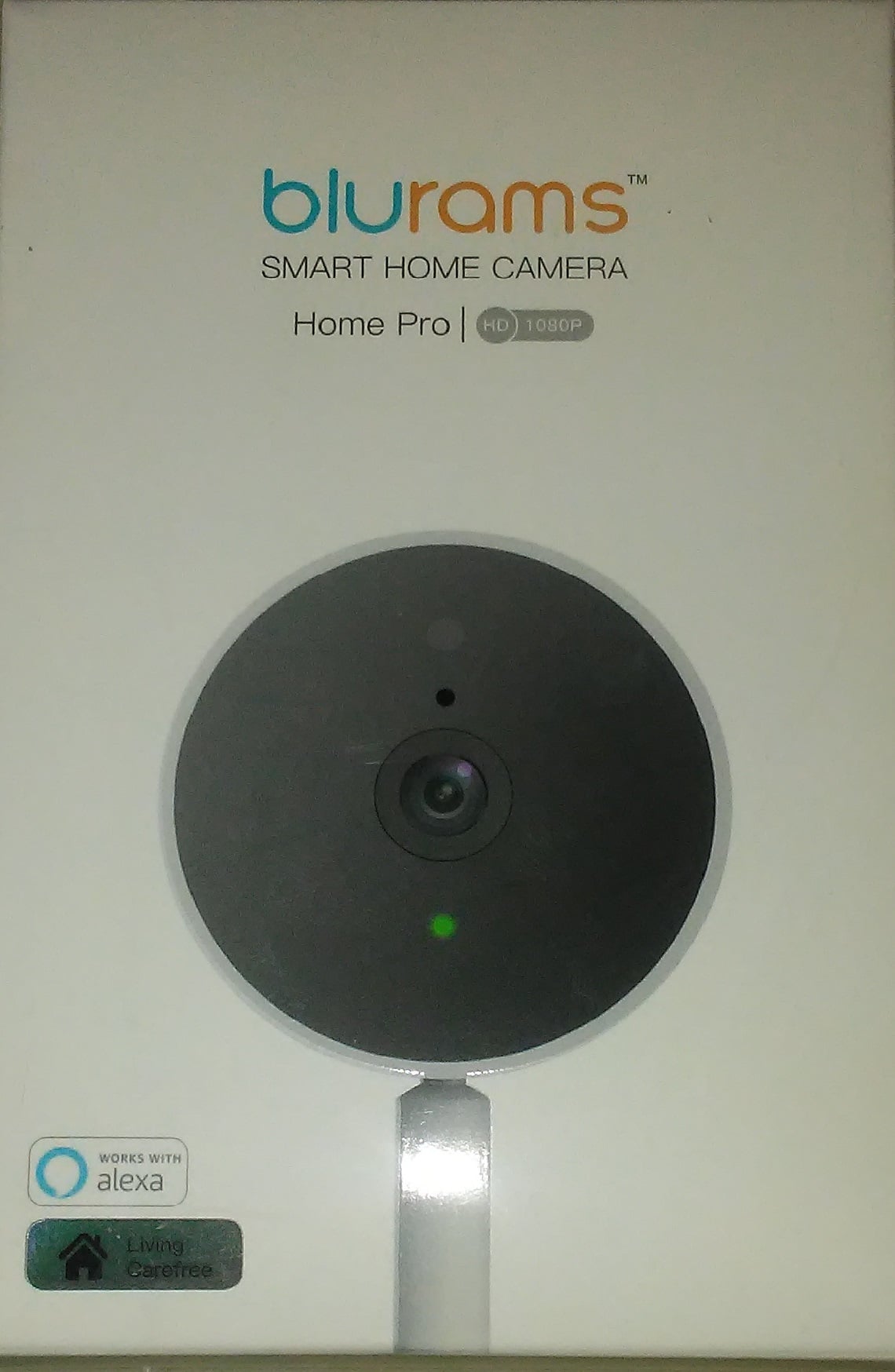 The Blurams Home Pro A10C home security camera is an affordable way to provide surveillance for your home. In this article we will unbox, connect and test the camera to see how well it functions.
What's In The Box?
Exclusive: York Capital to wind down European funds, spin out Asian funds
York Capital Management has decided to focus on longer-duration assets like private equity, private debt and collateralized loan obligations. The firm also plans to wind down its European hedge funds and spin out its Asian fund. Q3 2020 hedge fund letters, conferences and more York announces structural and operational changes York Chairman and CEO Jamie Read More
The package I received from Blurams is not very large, nor very heavy. The security camera is securely fastened in the box, using folded cardboard that provided plenty of stability during shipping. Inside, I found the camera, a user's manual, a wall outlet adapter, the mounting base, and a 6ft micro USB cable. At this point I was happy, because if the camera doesn't meet my expectations, I at least have a new 6ft charging cable for my old Android phone.
Detailed Instructions
The owners manual contains detailed instructions in several languages. It included both printed instructions and photos which explained exactly how to plug everything in and download the app for my phone. So, I set to work, and in less than 5 minutes I had the security camera set up. I did not bother to actually mount the camera at this moment in time, as I haven't decided exactly where I want to place it for now.
Mounting And Using the App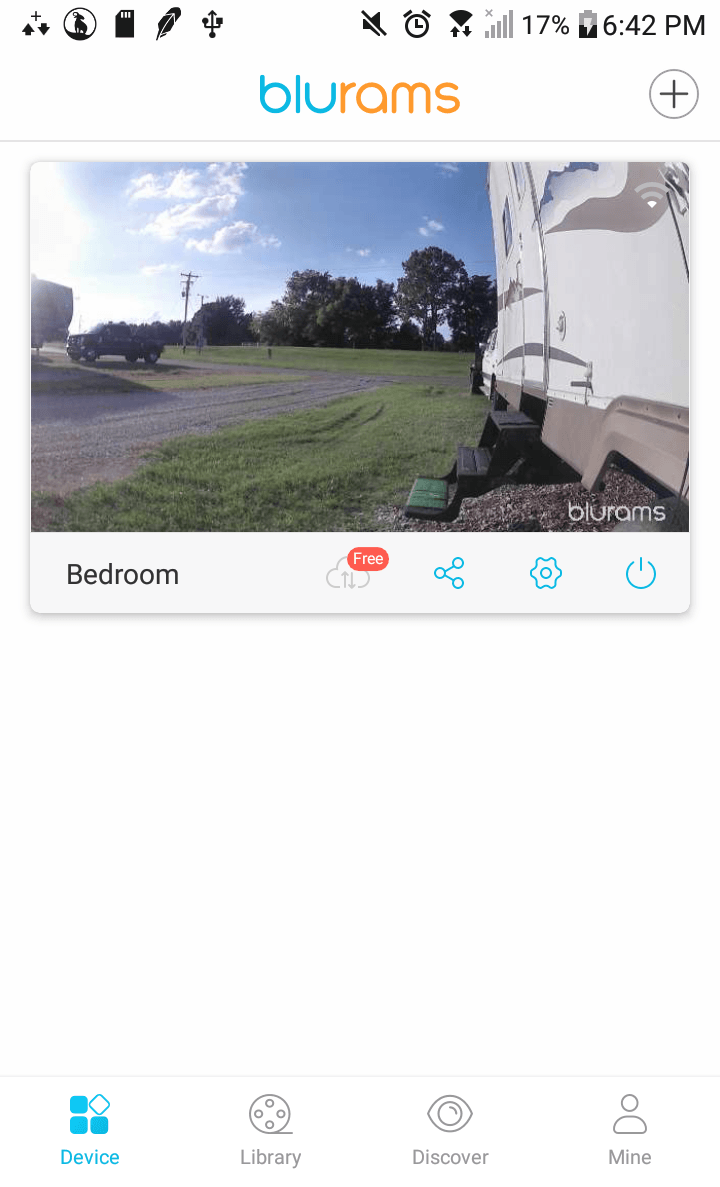 Mounting the security camera is pretty simple, as it comes with a mount base, which you can attach to a wall with either the provided screws, or strong adhesive. The camera then rotates to lock onto the base. You will need to be within 6 feet of a power source in order for the camera to receive power, although running an extension cord is also an option.
Once you have the security camera mounted and plugged in, you will need to download the app. You can either scan the QR code in the manual, or search for Blurams in your respective app store. Once downloaded, you will be prompted to create and account and verify your email address. This process takes about 30 seconds or so to complete.
Now that you have an account created you will be shown a screen where you can add a new device. Select the Home Pro security camera and you will be given on screen prompts to guide you through the steps. Enter the information for your local Wi-Fi connection and a QR code will pop up on the phone's screen. Press the reset button on the back of the camera until you hear a beep and see the red light flashing on the front, it is ready to activate. Next, hold the QR code about 4-6 inches away from the camera lens and it will automatically connect to your device. Once connected, your camera will check to see if its firmware is up to date. If it isn't you will be prompted to download the newest firmware, which took about 30 seconds for me.
Other Features And Operation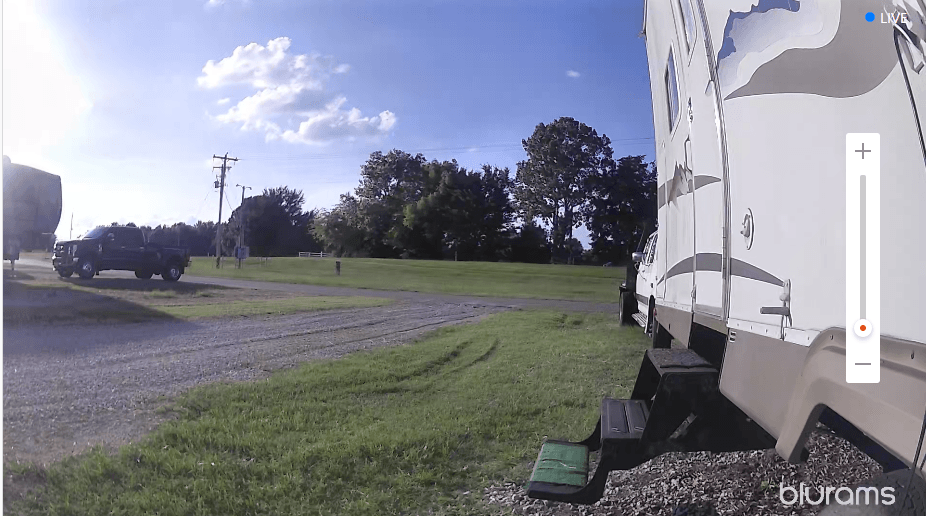 The Blurams Home Pro security camera provides 1080P high definition, real time video and audio that can be streamed to either your mobile device or computer. The audio is able to be transmitted both ways, allowing you to communicate with someone who is at your door, even when you are not home. This is a feature that typically comes on much more expensive home security camera systems. Add excellent night vision capabilities and crystal clear video to that, and you have a very effective camera to help monitor your home.
The features of the Blurams Home Pro do not stop with just high definition video and audio, as the camera also features optional 24/7 cloud storage so you can record non stop coverage. It features an intelligent alert system that works in conjunction with its human detection capabilities to prevent you from getting non stop security camera alerts for unimportant events. No one wants their phone going off 30 times a day because the neighborhood squirrel keeps running through the lawn.
The brand new facial recognition feature of the Blurams Home Pro security camera is perhaps one of its key features. You can look through photographs of people taken over the previous 30 days and label family members with names. Each time that person walks in the camera's view, an alert will be sent to your mobile device to let you know they are there. This gives parents an easy way to have a quick video chat with kids returning home from school. It is also a great way to keep track of who comes to your door the most and quickly recognize when a stranger stops by.
ValueWalk Rating
Overall ValueWalk gives the Blurams Home Pro home security camera a 5 star rating. This device arrives quickly when ordered, has detailed step by step instructions, and can be set up and operational in less than 15 minutes. If you are looking for an affordable home security option, then Blurams is a great choice. You can order your Blurams Home Pro here for just $54.99. If you order by July 25, 2019 and use the promo code "25MEDIAS" you will receive a special discount off the purchase price.