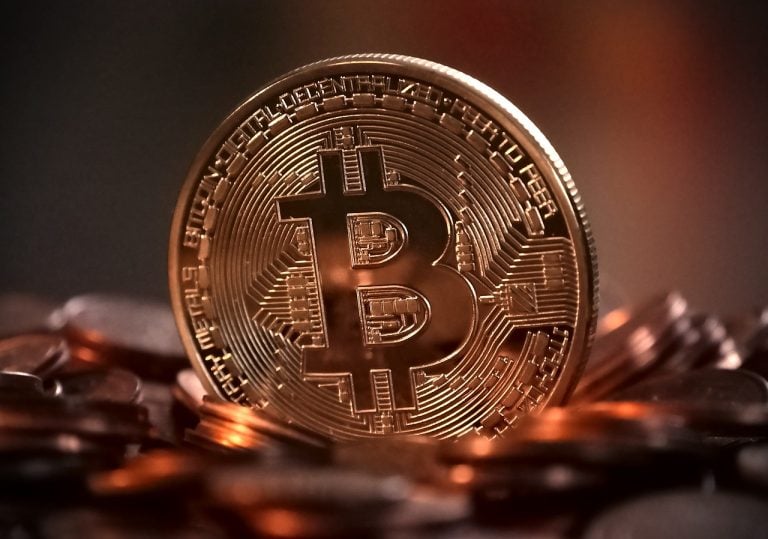 ValueWalk's Q&A session with Artak Hamazaspyan, the CEO of Beaxy, discussing his views on bitcoin, Bitcoin alternatives like gold and cash, crypto regulation and the U.S. dollar.

Can you tell us about your background?
I'm a developer with a background in building social networks, IoT, and recently cryptocurrency. I started a few businesses in my home country of Armenia before moving to the United States and diving deeper into cryptocurrency, where I founded my company, Beaxy.
London Value Investor Conference: Joel Greenblatt On Value Investing In 2022
The first London Value Investor Conference was held in April 2012 and it has since grown to become the largest gathering of Value Investors in Europe, bringing together some of the best investors every year. At this year's conference, held on May 19th, Simon Brewer, the former CIO of Morgan Stanley and Senior Adviser to Read More
Q2 hedge fund letters, conference, scoops etc
When did you start your firm and what does it do?
I started working on Beaxy around August of 2017, but the idea to build a crypto exchange came well before that. Beaxy is an advanced exchange platform for cryptocurrencies featuring advanced order types and a number of other unique features that set us apart.
When did you get into cryptocurrencies?
I started research and initially investing in bitcoin in May of 2014. I began trading and researching exchanges in 2015 and 2016 primarily.
What is your view on bitcoin?
It likely won't be used as we think it will be used. It will likely be used like gold. Payments with bitcoin will be hard to achieve. Not impossible, just difficult. Perhaps through second layer scaling, but bitcoin will likely function primarily as a store of value. Presumably some other solution will be developed that is better suited for payments, but it is hard to imagine a better store of value solution than bitcoin.
How do you value a new currency or asset like bitcoin - how do you decide if you want to buy, sell or hold it?
For bitcoin there are new ways to value it compared to other assets. You can look at the value of the blockchain, the network strength, usage and hash power. Bitcoin has the benefit of being the first widely used blockchain so it has value there. You can look at value stored and transacted on the network also. You can look at total contributors and progress in development also.
What about Bitcoin alternatives like gold and cash?
These each have their place. They are unlikely to be entirely replaced by bitcoin, but forms of digital cash will mostly replace physical cash. And you can think of bitcoin like digital gold. Cash is still the most used and most liquid asset globally, and gold will always have perceived value. It's wise to be exposed to all three for different reasons.
What about ether and other big cryptos?
The goal of ethereum was to make it easier for developers to build on the blockchain, so it has value in that way. The economics are much different than bitcoin though. Ethereum has value given its actual use case in building other tokens, applications, and networks. Other platforms like NEO and EOS aim to do similar things.
What's your advice for crypto newbies?
Don't FOMO in to something. Do proper research. If everyone is talking about it already it's probably too late to buy in. Try to control your emotions when trading because everyone will sell you new projects as the next best thing. Few have real value and you need to do research to find that out.
I would think more conservative investors would look down on crypto investment suggestions--have you encountered that mindset?
Yes we have, but that attitude is changing slowly. As more institutions and fortune 500 companies expose themselves to digital assets they get harder and harder to deny. Think of JP Morgan's crypto or Facebook's Libra. Samsung adding crypto wallets and Whole Foods accepting bitcoin. These are all major steps forward that will sway conservatives.
There's been a lot of talk about the possibility of Libra being a PR stunt--do you have any thoughts on that possibility?
It could be. Seems like Libra will meet lots of resistance if it isn't. Congress has already sent Facebook a letter asking about their plans.
Is it [Libra] really a crypto or more like a money market account? How would Facebook make money off of it?
It's on a blockchain but not a true cryptocurrency. It's not decentralized at all. Facebook will likely sell the user data on purchases and transactions to make money, which is a somewhat concerning thought.
Curious your thoughts on gold - many gold bugs like crypto while others see it as a cheap imitation - what do you think?
Bitcoin has many similarities to gold, but it is more transferable and has its own network of transaction. There's no reason gold bugs shouldn't like crypto. Bitcoin and gold both have use cases. Bitcoin for transactions, gold for use in computers and other applications. But each is mainly used to store value. The emission rate of bitcoin being reduced next year should be attractive to gold bugs also.
What about silver?
My feelings on silver are much the same as gold.
USD?
When the dollar was backed by gold it was more legitimate. We've seen financial crises in the United States as recently as a few years back, with other FIAT currencies collapsing in countries like Venezuela and Turkey. FIAT isn't a good store of value and the entire system clearly has some flaws. That said the US dollar is still the most viable FIAT currency.
Do you think the SEC is taking the right approach to crypto regulation? What could they do better?
Overall the SEC has done a good job so far. It's easy to critique but overall they did a good job. There are still many scams in crypto. If anything it seems like attention isn't attributed to what is a scam but focuses on things like Bitcoin and Ethereum. Some scams have been cleaned out which is good. The other issues are just that this industry moves very quickly and it is difficult for regulators to keep up. Whenever a new technology is created it can also be hard to understand.
How do crypto regulations impact those managing money like yourself?
They make it a bit harder, but they are necessary. There are a half dozen licenses that are needed to operate and other ways you must operate your business to be compliant, including KYC/AML, which is an additional cost for a startup. Overall it adds some cost for compliance, legal, and operations. But these are justified costs.
Do you think Jay Clayton is focusing on the right aspects?
Afraid I can't speak to this--not my area of expertise.
What about FINRA and the CFTC?
CFTC has shown itself to be friendly to crypto. Chairman Giancarlo spoke out in favor of bitcoin and won favor from the industry. We see CFTC giving approval for some exchanges where we see licenses from other regulators stuck pending across the industry.
If you could pass one crypto related piece of legislation what would it be?
I would actually remove one piece. I would remove the New York bitlicense.
Final thoughts?
Obviously I'm very optimistic about the industry overall. It feels like the 90s for the internet, but this is progressing much faster given that the internet already exists. I can see companies across the world that have trust components moving to blockchain or being replaced. Cryptocurrencies will also become widely used as new transaction and value systems. Other types of assets will likely become tokenized and in some cases incorporated into blockchain systems. Even things as fundamental as voting may be put on the blockchain.
Updated on