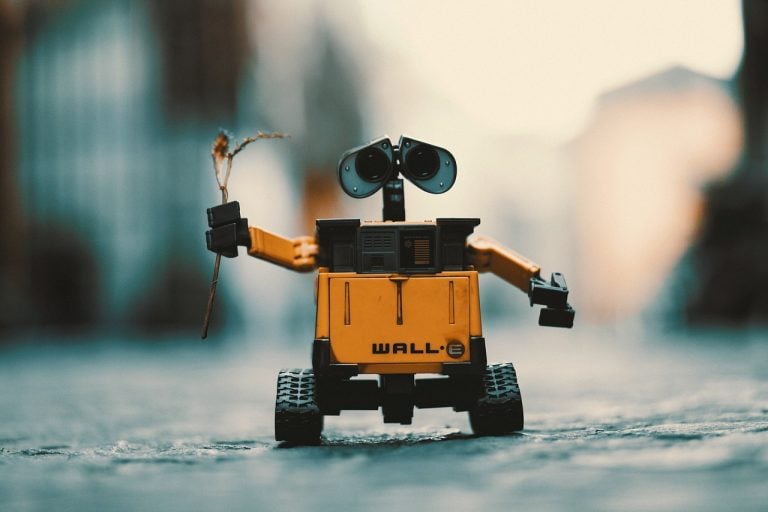 It was reported last year that Amazon was working on a home robot. Now Bloomberg claims Amazon's home robot is still in development. The media network also shared more details about the home robot, reportedly called Vesta.
According to Bloomberg, a prototype of the robot Vesta is about "waist-high," and it moves around the home on its own. Amazon's home robot can be controlled by voice and uses built-in cameras. Rumors suggest it will be a kind of "mobile Alexa" that will be able to follow users around their homes.
Bloomberg says it was scheduled to launch this year, but it is not ready for mass production yet. The news outlet also claims that Amazon has pulled engineers from other projects to work on Vesta. However, it also says Amazon may choose never to release the product.
David Abrams Explains How To Value Stocks
Continued from part one... Q1 hedge fund letters, conference, scoops etc Abrams and his team want to understand the fundamental economics of every opportunity because, "It is easy to tell what has been, and it is easy to tell what is today, but the biggest deal for the investor is to . . . SORRY! Read More
A hint about an Amazon robot came a few months ago. At MIT Technology Review's EmTech Digital AI conference in San Francisco, Rohit Prasad, Amazon's lead scientist and a key member of the Alexa division, said the assistant would prove more useful with cameras and a robot body.
"The only way to make smart assistants really smart is to give it eyes and let it explore the world," Prasad said at the time, according to MIT Technology Review.
Amazon has long been investing in robotics. Last month, the company introduced new warehouse robots called the Pegasus and Xanthus. Bloomberg's description of Amazon's home robot is somewhat similar to an existing product from a startup called Temi.
Temi is a waist-high robot which uses Alexa for voice commands. It also features a built-in screen to display information. This robot, which costs $1,999, is not primarily a home robot, but rather, is meant for companies, which can use it as a guide in their shops and offices.
As of now there no further details about Amazon's home robot, but there is a chance the company will reveal some details of it in September, when it usually hosts a big product reveal event at its Seattle headquarters. In September 2018, the company launched 15 new Alexa-enabled products, including a microwave.
If the report is true, Amazon's home robot will be an interesting product. What will even be more interesting is to see if the robot is able to strike a chord with buyers. In the past, several companies making home robots failed, such as Anki (which made a caterpillar-tracked Vector bot) and Jibo (which made the social bot Jibo).
Another failed product is Kuri by Bosch internal startup Mayfield Robotics. The project was closed last year, and it never made it onto the market. Kuri was capable of recording videos, taking photos, playing games and performing some interactions.
Bloomberg also claims that Amazon could announce a new "higher quality Echo speaker" this year. The news outlet states that the speaker will be wider than existing Echo products, and thus, could pack in extra features.
Amazon's new Echo device could come in response to the growing competition from the likes of Google, Sonos One, Apple and more. Although Echo rules the market and is speculated to capture 63% of the U.S. market this year, according to eMarketer, it has lost some ground to rivals which deliver better audio quality. Google commands 31% of the market. However, Apple's HomePod is not selling as expected, and that is probably why the company recently lowered its price.
Amazon previously has worked on improving the Echo's sound by offering a separate subwoofer and a device that connects the speakers to a stereo. Hopefully the new Echo speaker Bloomberg reported on will meet expectations when it comes to sound quality. However, it is also possible that Amazon will never release a high-end Echo.
Other than talking about the home robot and the new Echo, the report also claims the new Echo speaker could launch with a high-fidelity version of Amazon's music streaming service. In April, Bloomberg reported that Amazon plans to launch voice-controlled earbuds to take on Apple's AirPods as early as this year. The Echo range is also rumored to be getting minor updates this fall.