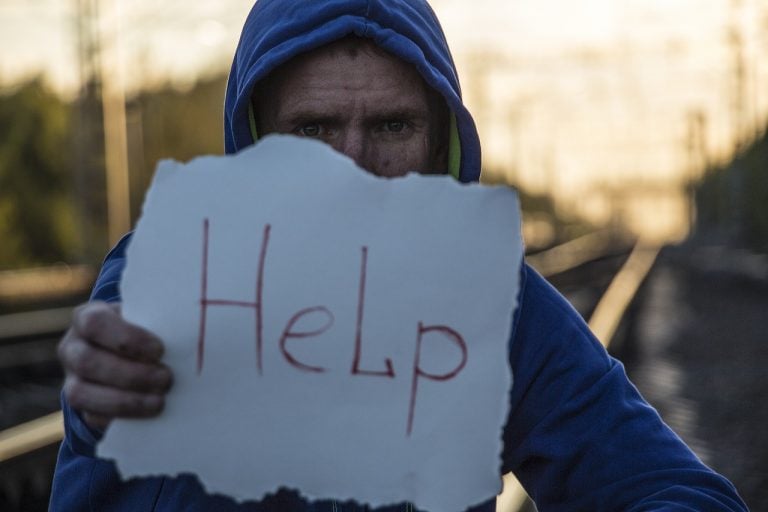 Some AT&T users may not have had a very good morning today. Since early morning, there were reports of a nationwide 911 outage for users on the AT&T network, preventing them from calling emergency services.  The issue was fixed a few hours later.

Early in the morning, several local law enforcement agencies and fire departments revealed on social media that users were unable to call emergency services. The Tarrant County, Texas 911 District tweeted about the outage around 6:30 a.m. The 911 outage was reported by official agencies in Texas, Minnesota, Wisconsin, Washington and other states.
"AT&T is experiencing nationwide 911 service outage which is effecting the ability to call 911 on a cellphone. Until the issue is resolved, AT&T customers can access Arlington 911 by either calling 817-274-4444 or utilizing a landline," a tweet from the Arlington, Texas Fire Dept stated.
[Exclusive] ExodusPoint Is In The Green YTD Led By Rates And EM/ Macro Strategies
The ExodusPoint Partners International Fund returned 0.36% for May, bringing its year-to-date return to 3.31% in a year that's been particularly challenging for most hedge funds, pushing many into the red. Macroeconomic factors continued to weigh on the market, resulting in significant intra-month volatility for May, although risk assets generally ended the month flat. Macro Read More
AT&T cellular is experiencing a 911 issue. If you need to reach 911 in Hamilton County, call 317-773-1282. Do not place test calls to 911. pic.twitter.com/mBiH6hCjXE

— Hamilton County Emergency Management (@HamiltonCoEOC) July 2, 2019
Other emergency services also tweeted their alternate contact numbers. The 911 outage affected only AT&T users and not users on other networks. It also affected only the AT&T Wireless service and not AT&T landlines. A couple of hours after the outage, AT&T informed subscribers that the problem was fixed.
"Earlier this morning some wireless customers may have been unable to connect to 911," AT&T said in a statement at 8:20 a.m. "This has been resolved and we apologize to anyone who was affected."
The company did not reveal the reason for the 911 outage.
Although 911 outages are not a new thing, today's outage was quite widespread and affected all AT&T users in the U.S. A similar outage was seen in December. At the time, 911 emergency services were down in several U.S. states after CenturyLink's data center sustained a massive outage. This outage lasted for over a day and affected only cellular calls to 911.
CenturyLink did not reveal the cause of the problem except for saying that the issue was with a "network element." CenturyLink is among the biggest telecommunications providers in the U.S. The company supports internet and phone services for all major carriers, including AT&T and Verizon.
Affected areas at the time were Seattle, Washington State and Salt Lake City, Utah. Other states such as Idaho, Oregon, Arizona and Missouri were also reportedly affected. The outage was so massive at the time that the Federal Communications Commission, which monitors 911 services, issued a statement that it was investigating the outage.
"The CenturyLink service outage is therefore completely unacceptable, and its breadth and duration are particularly troubling," FCC Chairman Ajit Pai said at the time.
In 2014, CenturyLink was involved in another 911 outage that lasted for more than six hours. The outage affected landline, wireless and Internet-based telephones.
It remains to be seen if the FCC will launch an investigation for the AT&T outage as well.
A few days ago, the Netherlands also witnessed its largest telecommunications outage in years. The outage rendered the country's 112 emergency number unusable and lasted for about four hours.
At the time, the outage was the result of an issue with the national carrier KPN, and it soon engulfed other service providers linked to KPN's network. In addition to the 112 emergency number, landlines and mobile phones on the KPN network were affected. KPN said the cause of the outage was not clear but ruled out hacking as a probable reason.
"We have no reason to think it was (a hack) and we monitor our systems 24/7," KPN told Reuters.
The carrier was asked to explain the issue to Justice and Security Minister Ferdinand Grapperhuis.
What was good to see during the outage was how the emergency service responded to the situation. Additional police was sent onto the streets, firefighters were positioned in key areas and people were advised to go directly to hospitals or to police or fire stations in case of any emergencies. Police also asked people to use social media if they need an emergency service or to contact police officers on the streets, who were carrying walkie-talkies.
It was relatively easier for Dutch emergency service providers to stay connected to the public during the outage, thanks to the internet. The Netherlands has the highest penetration of at-home internet access in Europe. About 98% of the nation's residents have access to the internet at home.
Updated on