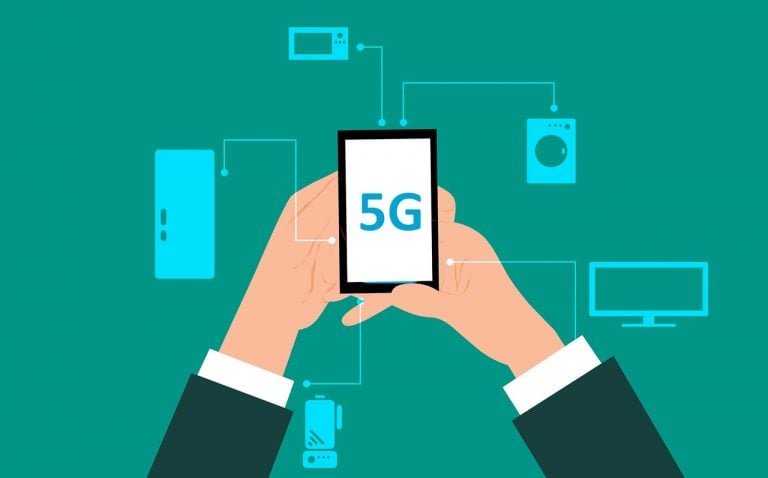 There is too much talk around 5G networks and the positives and negatives that they will precipitate, but there is only one thing we all should agree on: The volume and value of data will increase in the era of 5G security. More devices will be connected, bandwidth will increase over LTEs, the Internet of Things (IoT) will be enhanced, and communication as a whole will definitely undergo massive transformations.
Once it replaces 4G as the network of choice for smartphone users, 5G will definitely be deeply ingrained in everyone's life. Virtual and augmented reality and artificial intelligence (AI) will come to life with the new network. Video streaming will be easier and more convenient than it has ever been. We will be able to tap into the full potential of machine-to-machine (M2M) communication. People will be able to buy VPN and access data from servers that they previously could not access using 4G, 3G, or 2G networks. Finally, the time it takes for real-time data to be sent from one device to the other or from one continent to the other will be reduced almost to zero.
[REITs]
Crypto Hedge Fund Three Arrows Blows Up, Others Could Follow
A few years ago, crypto hedge funds were all the rage. As cryptocurrencies rose in value, hundreds of hedge funds specializing in digital assets launched to try and capitalize on investor demand. Some of these funds recorded double-digit gains in 2020 and 2021 as cryptocurrencies surged in value. However, this year, cryptocurrencies have been under Read More
Q1 hedge fund letters, conference, scoops etc
But would this be the genesis of serious privacy vulnerability, security breaches, and overall abuse of shared data?
The Unseen Data Risks of 5G
With all these changes coming so thick and fast, security and data safety is likely to be caught up in the mixture of excitement and confusion. The network is going to capture almost every aspect of our lives and gain access to almost every small personal detail of its users. People will be enticed by the possibilities that 5G brings to share information that they were keeping from each other online before.
Think about the high connectivity that eHealth applications will have once 5G is rolled out… these apps will be able to harvest tons of extremely personal health data. On the other hand, connected and autonomous car services will be so seamless to the extent that they will start monitoring our daily activities and movements. That is to say that if data thieves hack into the 5G network in a region or in an eHealth or connected cars service providers, they will know people's wellbeing, health details, and the location at any given time. The magnitude of this unauthorized data collection will worsen by the day as the number of connected devices keeps rising.
You haven't heard it all yet: With 5G coming to town, smart city applications will be stronger than they have ever prospected. Cities will be collecting vital information about how city dwellers' lives, their daily routines, among other things. Tech futurists argue that the future of 5G networks is not limited to smartphones only as it could potentially change how we use other personal devices like smartwatches and smart homes.
How Will We Cope With 5G (In)security?
Recently, the UK's Department for Digital, Culture, Media, and Sport highlighted the four security thresholds that 5G networks should meet before being fully integrated into the country's data networks. Some of these thresholds include:
Foolproof cross-layer security
With a unified cross-layer security framework in place, the UK government feels that it will be easier to coordinate multiple security methods for optimal 5G security. Each security layer will be securing a small aspect of the network, for example, one layer securing only the applications of IoT while another layer secures smartphone connectivity.
Comprehensive end-to-end security
End-to-end security will provide the 5G network with secure connection paths through which communication between two or more user, as well as the core of the network, can pass without being vulnerable to data theft. Of course, this will be a great challenge, but it must be done if the 5G network is to be safeguarded.
Cross-domain security
Because 5G networks are tipped to grow massively in regards to specific novel use cases, it is almost mandatory to have a cross-domain security plan in place in order to keep those unique novel use cases safe. The success of this security system will be entirely dependent on the cooperation between 5G networks and its domains.
Secure-by-design security mechanism
5G security needs to be structured in a design such that it changes and grows as the risks increase. As the number of connected devices increase, 5G security threats will obviously grow broader and multifaceted.
Updated on