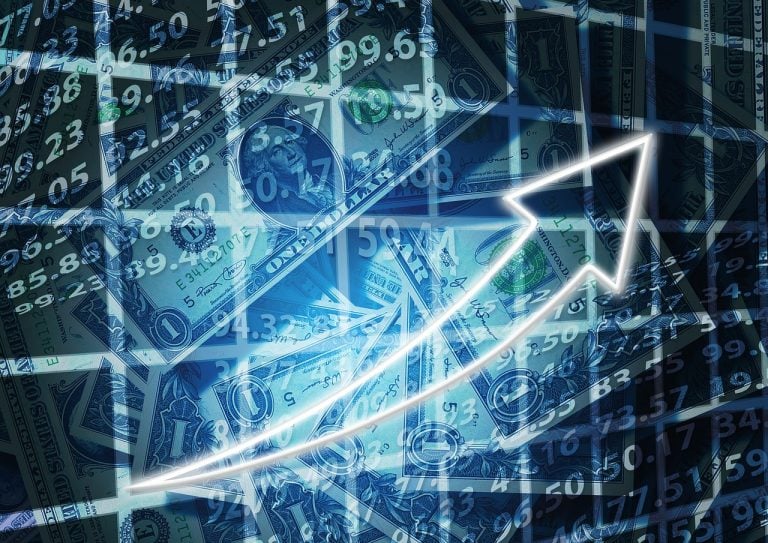 The economic competitiveness reflects a country's long-term financial health. It enables businesses to create jobs, drive sustainable growth, and improve the welfare of citizens. Swiss business school IMD's research group IMD World Competitiveness Center has released its 2019 World Competitiveness Ranking. Let's take a look at the top 10 most competitive economies in the world, according to IMD's latest report.
Ranking the most competitive economies
The World Competitiveness Ranking started back in 1989. It assesses the economies of 62 countries on 235 indicators such as unemployment, corruption level, GDP, economic growth, government spending, and others. It also collects soft data from a survey of international corporate executives on issues such as globalization, corruption, and social cohesion.
All that data is compiled in four categories, on which the economies are judged. These four categories are: Economic performance, government efficiency, infrastructure, and business efficiency. The best performing countries tend to do well across all four categories.
Greenlight Capital Full Q2 2021 Letter: Einhorn Thinks Inflation Is Here To Stay
David Einhorn's Greenlight Capital returned -2.9% in the second quarter of 2021 compared to 8.5% for the S&P 500. According to a copy of the fund's letter, which ValueWalk has reviewed, longs contributed 5.2% in the quarter while short positions detracted 4.6%. Q2 2021 hedge fund letters, conferences and more Macro positions detracted 3.3% from Read More
These are the most competitive economies in the world, as per IMD World Competitiveness Ranking.
10- Qatar
The Middle-Eastern nation moved up four spots from last year to occupy 10th place. IMD said the country's strong trade revenues, thanks to oil and natural gas exports, helped it enter the top 10 for the first time since 2013.
9- Sweden
The Nordic nation retains the same ranking as last year. IMD said in its report that the Nordic countries "have failed to make significant progress this year." The report praised Sweden for delivering technological and human resources to businesses. It is also one of the world's healthiest and happiest countries.
8- Denmark
Denmark slipped two spots from 6th last year to 8th place this year. It is one of the least corrupt countries. The government spending on healthcare and education is also impressive. Denmark scores high in infrastructure. The IMD assesses a country's infrastructure based on how effective it is in delivering the basic, scientific, technological, and human resources needs of businesses.
7- Ireland
Ireland witnessed the biggest jump this year. The country moved up five spots from 12th in 2018 to 7th this year. Its strong economy and investments in business helped it become one of the top 10 most competitive economies. Ireland is a leader in offering investment incentives, talent management, and the handling of public sector contracts.
6- The Netherlands
The Netherlands fell two spots in 2019 compared to last year. The Netherlands ranks high in business efficiency, which reflects how innovative, responsible, and profitable its businesses are.
5- United Arab Emirates
The UAE jumped from 7th place last year to 5th this year. It's the first time the Middle-East nation has made it to the top five, all thanks to the increased entrepreneurship and productivity. It outshines other countries in business efficiency, productivity, and digital transformation.
4- Switzerland
Switzerland moved up one spot in the latest ranking. It ranks high in terms of government efficiency and the quality of life, according to the IMD World Competitiveness Center. Its competitiveness was also helped by economic growth, infrastructure, and the stability of the Swiss franc.
3- United States of America
The United States was the most competitive economy last year. But it has slipped to 3rd place this year. Despite the decline, it still ranks first in economic performance and infrastructure. Its competitiveness was hit by higher fuel prices and weaker high-tech exports. The boost in confidence from President Trump's tax policies has also begun to fade.
2- Hong Kong
Hong Kong, a special administrative region of China, retained its 2nd spot this year. It was praised for its business efficiency and government efficiency. Hong Kong is one of the most business-friendly and most expensive places in the world.
1- Singapore
Singapore jumped two places to dethrone the United States as the world's most competitive economy this year. The city-state has favorable immigration laws, easily available skilled workers, world-class infrastructure, an advanced healthcare system, and a corruption-free government. All these factors helped it claim the top spot this year. It has an incredibly low corporate tax rate of 17%. However, Singapore is one of the world's most expensive cities.