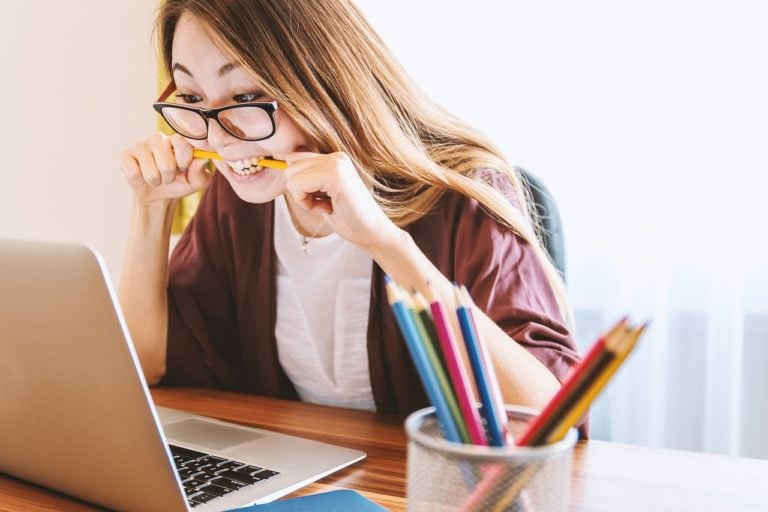 Samsung has revealed two new laptops just ahead of Apple's Worldwide Developers Conference. The design and overall look of Samsung's Notebook 7 laptops are so similar to Apple's laptops that many consider them to be MacBook Pro alternatives.
What's new in Samsung's Notebook 7 laptops?
Samsung's two new laptops are the Notebook 7 and the Notebook 7 Force. The Notebook 7 comes in 13-inch and 15-inch variants with Full HD resolutions. Both variants will have eighth-generation Intel Core processors and feature up to 16 GB of RAM.
In addition to the different display sizes, both laptops have different storage capacities. The smaller one will support up to 512 GB of storage, while the 15-inch variant will come with an additional SSD expandable slot. The bigger model also offers a graphics customization option with NVIDIA's GeForce MX250 discrete graphics.
Corsair Capital Profits From Goldman Sachs' SPACs [Exclusive]
Corsair Capital, the event-driven long-short equity hedge fund, gained 6.6% net during the second quarter, bringing its year-to-date performance to 17.5%. Q2 2021 hedge fund letters, conferences and more According to a copy of the hedge fund's second-quarter letter to investors, a copy of which of ValueWalk has been able to review, the largest contributor Read More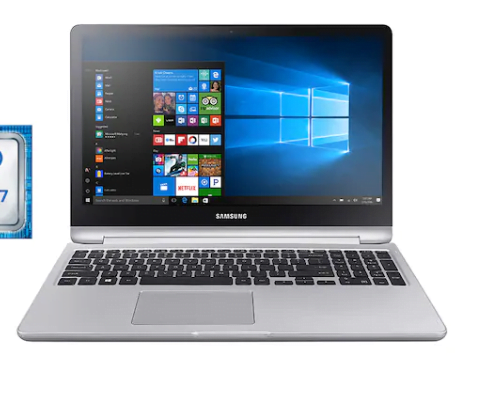 The Notebook 7 Force is more powerful than the standard model and features an NVIDIA GeForce GTX 1650 GPU. It will support up to 24 GB of RAM and come with slots for a hard drive and  a solid-state drive and an Ethernet port. The laptop is being pitched as a device suitable for gaming and video editing.
"Whether you're editing videos, streaming a movie in high-resolution, or even playing your favorite video game, the Notebook 7 Force delivers a supercharged PC experience," Samsung said in a press release.
However, it comes with a small 43Wh battery, compared to the 83.6Wh battery in the MacBook Pro. Moreover, it is expensive  compared to other similar laptops that feature GTX 1650 or better GPUs.
Samsung has priced the Notebook 7 starting at $999.99, while its larger sibling comes with a price tag of $1,499. Both devices will be available starting July 26 on Amazon and Samsung's own online store. These laptops will be up for pre-order starting July 12.
True MacBook Pro alternatives
In terms of design, both are very similar to the MacBook Pro with slim bezels surrounding its screen, diamond-cut edges, and a wide trackpad.
"A reengineered Lattice keyboard and ultra-wide Precision Touchpad let you effortlessly navigate and multitask with laser accuracy," Samsung said.
Moreover, the font on the keyboard and the wallpaper also appear to be copied from Apple. Further, the laptops also feature a wide indentation baked into the metal chassis to make it easier to open the lid, The Verge notes.
The tech site adds that the 13-inch model "bears the closest resemblance" to the MacBook Pro, including its keyboard positioning and the center-aligned trackpad.
"…they're so obviously and intensely inspired by Apple's current laptop that Samsung is begging to be called out," The Verge says.
However, unlike the MacBook Pro, Samsung's MacBook Pro alternatives come with several ports, including HDMI, a USB-C port, two USB 3.0 ports, and a microSD slot. This means you won't need any extra accessories to connect the laptop with an external monitor.
The Verge said the Notebook 7 Force has a similar look to the Notebook 7, and thus, it also looks similar to the MacBook Pro. However, considering that the Notebook 7 Force comes only in black, the "Razer Blade is a more suitable comparison." One exclusive feature of the Notebook 7 Force is the RJ45 Ethernet port.
Good and bad
The use of eighth-gen Intel Core processors is disappointing, considering that the tenth generation is already out. Another disappointment could be the Notebook 7's display, which offers a 1920 x 1080 resolution. Some may not like this, considering that many new laptops these come with 4K OLED displays.
One noteworthy feature about the design is the blue fingerprint reader, which is fitted between the Shift key and number pad on the 15-inch laptop. Another welcome feature is gigabit Wi-Fi, which allow users to quickly transfer or download large files or stream favorite shows.
"The new Notebook 7 and Notebook 7 Force blend elegant design with impressive power and top-notch speed to give consumers an unparalleled experience," Samsung claims, adding that they "combine power, speed, and style into a refined design that promises elevated entertainment and personal productivity."
In terms of dimensions, the 13-inch Notebook 7 weighs 2.8 pounds and measures 12.2 x 8.7 x 0.5 inches, while the bigger variant weighs 3.7 pounds (or 4 pounds with an NVIDIA GPU) and measures 14.1 x 9.4 x 0.6 inches. As can be expected, the Notebook 7 Force is the heaviest of the lot, weighing 4.1 pounds and measuring 14.2 x 9.4 x 0.7 inches.