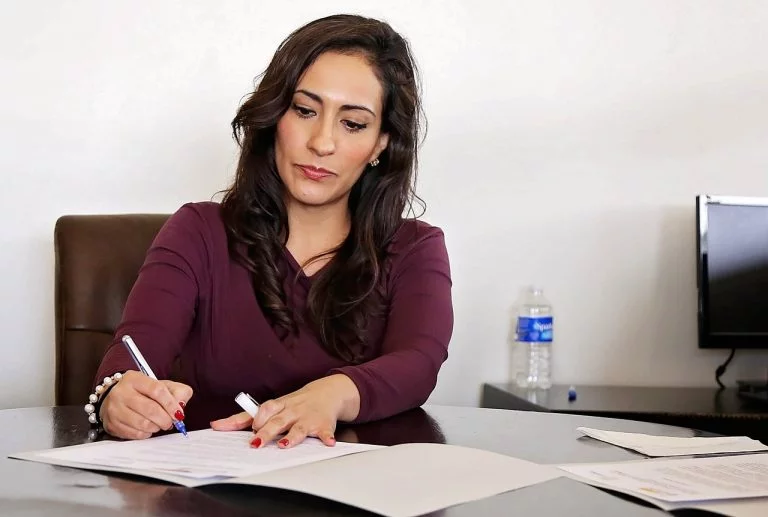 Upper-level management, whether it's the business world, the military, academia, or government, has traditionally been a male-dominated area. There are myriad of reasons for this, but the glass ceiling is a reality we can't ignore. For women who want the demands and challenges of a senior-level position, breaking the discrimination barrier is a must.
Happily, women have broken through the glass ceiling, and continue to do so in increasing numbers. In a perfect world, gender wouldn't be an issue when hiring, or considering someone for a promotion; in reality, it has been a significant obstacle. Women are overcoming the bias against their gender, continuing to advance to the boardrooms of Fortune 500 companies, the upper ranks of the military, the administrations of institutes of higher learning and government, and their success is inspiring new generations of women to join in.
Q1 hedge fund letters, conference, scoops etc
This AI-Powered Emerging Hedge Fund Manager Is Blazing A New Path
Investment strategies used by hedge funds have evolved over the years, although the biggest changes have come in the use of computers to develop portfolios. Rosetta Analytics is a woman-founded and woman-led CTA that's pioneering the use of artificial intelligence and deep reinforcement learning to build and manage alternative investment strategies for institutional and private Read More
Here are five women who have succeeded to the top of the world of finance; their journeys make them role models for younger women on the same path, and they fulfill this role as deftly as they run their companies. Let's look at their stories:
Mary Callahan Erdoes - CEO, Asset and Wealth Management, JP Morgan
Named the most powerful woman in Finance for the second year, Mary Callahan Erdoes continues to demonstrate why American Banker gave her this honor. Using innovative role-playing teams to garner understanding of new startups, her team gains insights into the disruptions facing newcomers to the field, and allows them to create a more open dialogue with their clients as they face their own disruptions internally.
Embracing technology, Erdoes recognizes the demand for instant interaction by clients, whenever and wherever they may be. Implementing digital technologies keeps the company in the game. Also, by utilizing these new technologies, instant access means investing is not just for the wealthy anymore. Erdoes brings investments to the masses and opens up new markets for the middle class.
Margaret Keane - President and CEO, Synchrony Financial
Named by Forbes as a top 100 company to work for in 2017, Keane demonstrates this is a well-deserved title. Leading Synchrony Financial into becoming a fully independent company, Keane strives to develop a powerful and cohesive structure; that she has succeeded is shown by the company's response to Hurricane Maria in Puerto Rico. Fully supporting the employees devastated by the storm, including paying them while they were unable to work, and receiving support from their stateside colleagues shows Keane's efforts have paid off.
Marie Chandoha - President and CEO, Charles Schwab Investment Management
Marie Chandoha is a risk-taker, and it shows. She encourages her employees to be risk-takers as well, to help them grow and develop. Serving as a mentor, she encourages her female employees to move to better positions within the company, while growing her upper-level management from the lower echelons. Concerned with the welfare and well-being of others in her company, it also spills over into her private life, where she runs a sustainable farm and takes care of workers who need help.
Charlotte McLaughlin - President and CEO, PNC Capital Markets
Charlotte McLaughlin has over forty years' experience in financial services; she is passionate and tenacious, and resilient enough to survive the highs and inevitable lows of a long career. As president and CEO of PNC Capital Markets, she is invested in supporting her teams: by starting new management support functions for the sales staff, letting them concentrate on selling instead of management, and initiating two-way mentoring programs between senior staff and junior members, just to name a few. McLaughlin's ultimate goal is developing a positive atmosphere and a sense of teamwork among her employees.
Daniella Rand - Managing Director, The Rand Group Merrill Lynch
Daniella Rand is a veteran financial planner and wealth manager with over 20 years' experience in the field, achieving top ranking as a financial advisor since 2001 and winning numerous awards along the way, including making the Barron's Top Women Advisors list. Founding her own independent financial services team, The Rand Group, in 2005, Rand is able to advise her clients her way; Rand has an unusual philosophy to most in the financial world: she believes money is a means to an end, not an end in and of itself, and she applies this principle in her company. Closely associated with Merrill Lynch, the Rand Group provides customized financial plans for its clients utilizing a holistic approach to financial planning, as opposed to a short-term or materialistic method.
Bottom Line
As a female, rising to the top of any traditionally male-dominated field is a major accomplishment in itself; to perform the job as well as any male makes achieving it that much sweeter. Not every woman is suited to be an upper-level manager; it requires the right mindset and a willingness to make sacrifices along the way. However, it shouldn't be as hard to achieve as it is – gender bias makes a formidable obstacle. These five women have made it to the top, and they deserve to be there – Congratulations ladies, on a job well done.