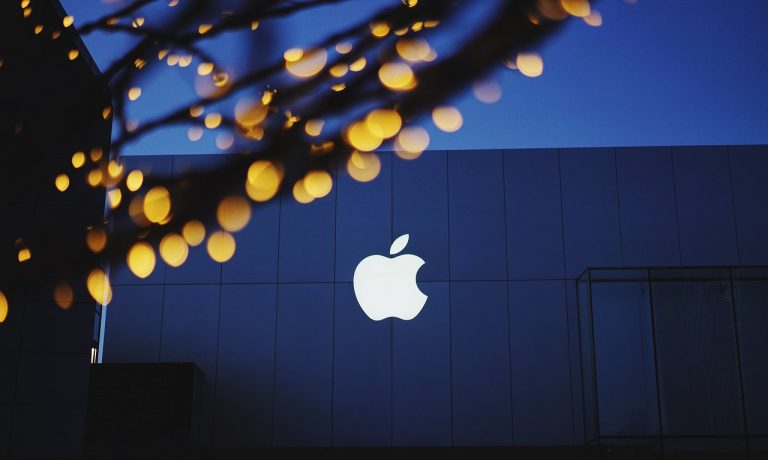 After serving Apple for more than 20 years, Design Chief Sir Jony Ive is now set to depart the company sometime later this year. In a press release on Thursday, Apple said Ive will form an independent design firm with the name LoveFrom, and Apple will be its first client. The news of Jony Ive leaving pushed Apple stock down by about 1.7% in after-hours trading Thursday, wiping about $9 billion from Apple's market cap.

According to the press release, Apple will be among Ive's "primary clients," and the famed designer will work closely on a "range of projects with Apple." Another Apple executive, Marc Newson, who joined in 2014, will also be leaving to assist Ive in his new venture.
The drop in Apple stock in response to the news of Jony Ive leaving reveals his worth to the company. It will be interesting to see if the dip in Apple stock holds by opening bell on Friday. However, Apple CEO Tim Cook has assured investors that Apple will continue to work with Ive.
How A Weakening PE Market Serves As Another Sign Of A Weakening Economy
Amid the turmoil in the public markets and the staggering macroeconomic environment, it should come as no surprise that the private markets are also struggling. In fact, there are some important links between private equity and the current economic environment. A closer look at PE reveals that the industry often serves as a leading indicator Read More
"Jony is a singular figure in the design world and his role in Apple's revival cannot be overstated," Cook said.
Ive joined Apple in 1992, and in 1997, he was promoted to senior vice president of industrial design. Ive played a major role in the design of several Apple products, from the iPod to the iPhone. He also helped with the design of the Apple Park headquarters and with the user interface on Apple's operating systems.
According to Ive, one of his biggest achievements at Apple is the design team he led and the design process at the company.
"After nearly 30 years and countless projects, I am most proud of the lasting work we have done to create a design team, process and culture at Apple that is without peer," he said.
Ive, who was knighted by Queen Elizabeth II of England in 2012, won't have an immediate successor at Apple. The company said Ive's role will be split. VP of Human Interface Design Alan Dye and VP of Industrial Design Evans Hankey will play "key leadership roles" going forward. Both executives will now report directly to Chief Operating Officer Jeff Williams. Williams now will spend more time working with the "design team in their studio." He played a crucial role in the development of the Apple Watch.
"Today it is stronger, more vibrant and more talented than at any point in Apple's history," Ive said. "The team will certainly thrive under the excellent leadership of Evans, Alan and Jeff, who have been among my closest collaborators."
When Ive was made head of Apple's design studio in 1996, the company was going through a financial crisis and cutting jobs. His iMac in 1998 and iPod in 2001 helped Apple with its turnaround. His other contributions are the iPod Mini (2004), iPhone (2007), MacBook Air (2008), iPad (2010), Apple Watch (2015), and AirPods (2016). Ive also helped overhaul the Apple Watch Series 4 in form and function.
"Every bone in my body tells me this is very significant," Ive told The Washington Post last year. He was also rumored to be working on augmented reality glasses that can project computer-like images in front of the wearer. However, such technology could still be years away.
The late Steve Jobs once said of Ive, "If I had a spiritual partner at Apple, it's Jony."
With Steve Jobs and Scott Forstall gone and now Jony Ive leaving, it does mark an end of an era for Apple. As of now there is no information on exactly when Jony Ive will leave the company. Not much is known about his independent design firm LoveFrom, which will be based in California. There are reports that the startup will focus on wearable technology.
Ive's departure comes at a crucial point for Apple. In April, retail chief Angela Ahrendts left the company. Investors have also been worried about slowing iPhone sales.
Although Apple will surely miss Ive, his departure may not have much impact on its workings, considering that it has been slowly reducing Ive's role in recent years with more focus on services.
"This is a textbook example of Apple managing through a transition. They do it over months or years," Loup Ventures analyst Gene Munster said, according to The Washington Post.
Apple's design team has seen a few other key departures as well. According to The Wall Street Journal, prominent designers like Rico Zorkendorfer, Daniele De Iuliis and Julian Honig have left the company in recent years.
Updated on