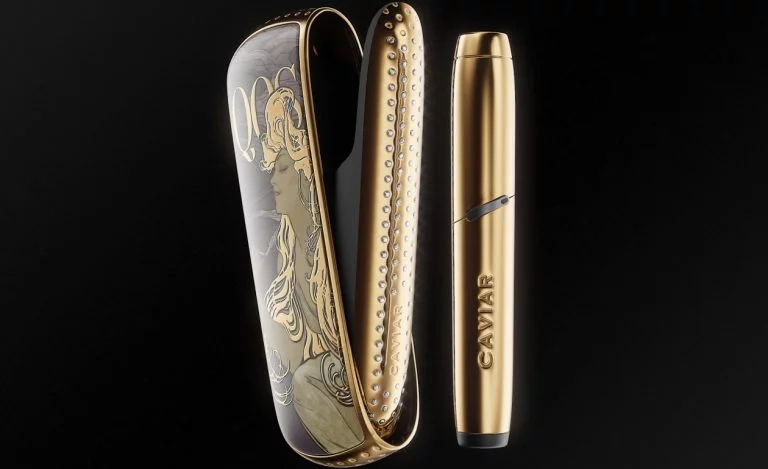 The original accessory is introduced by the luxury brand Caviar famous for their extravagant versions of smartphones iPhone and Samsung. This time, the object of the expensive customization became the tobacco heating system IQOS. The basis of the design was formed by gold, diamonds and the work of modernist artists.
Collection
Exclusive: Third Point is diving into the private and SPAC markets [In-Depth]
Dan Loeb's Third Point returned 11% in its flagship Offshore Fund and 13.2% in its Ultra Fund for the first quarter. For April, the Offshore Fund was up 1.7%, while the Ultra Fund gained 2.3%. The S&P 500 was up 6.2% for the first quarter, while the MSCI World Index gained 5%. Q1 2021 hedge Read More
The most expensive and complicated part of the collection became IQOS with a pattern after the famous work of Alfons Mucha, the classics of the modernist art – an advertisement of the company JOB. Caviar masters decorated the device's body with gilded inserts in which 92 diamonds are encrusted. Due to the highest complexity of the customization work and installation of stones, the cost of one copy of the model IQOS ART NOUVEAU makes out $8070.
Other models of the collection are made according to the classic canons of luxury – natural leather, black matte titanium, gilded inserts with point guilloche, carbon inserts that create similarity with the details of an expensive sport car.
Luxury IQOS
The company constantly receives orders to create decorated, designer modification of trendy technical novelties. Besides iPhone, Apple Watch and Samsung, the company dealt with tablets, laptops, TVs, car accessories, jewelry and even toys. One of the most unusual toys of the recent time became the gold collection of IQOS – the famous tobacco heating devices. The order was received from a wealthy citizen of one of the Middle East countries – a lover of the "Art Nouveau" art. The customer preferred to stay unknown due to a negative attitude to electronic cigarettes in his home country.
The new luxury
We think that IQOS are iPhone of the tobacco market, which is why it is a big honor and challenge for us to take this innovative accessory for the development. Like in the case with iPhone, we will create IQOS for patriots, for devotees of various art styles, music lovers, intellectuals: we will do our best to bring joy to the people who value genuine exclusiveness, the company representatives say..
The cost of the collection IQOS by Caviar starts from $610.
The most expensive model costs $8070
Price: https://caviar.global/caviar-smoke/iqos/iqos-3-art-nouveau/