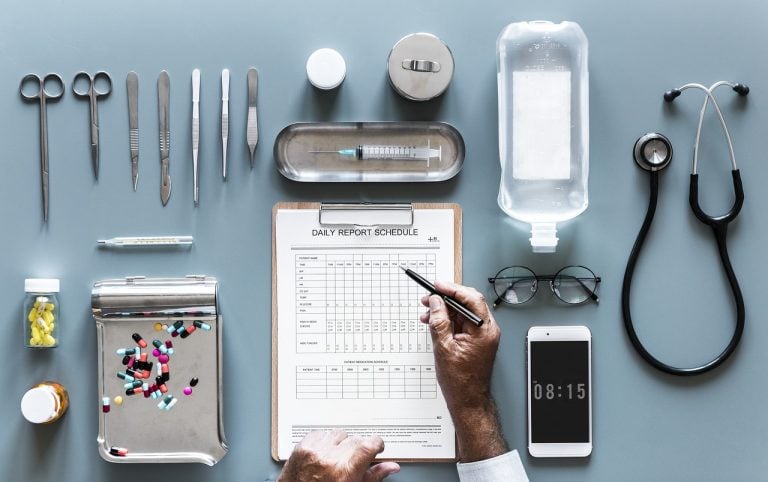 It is a well-known fact that doctors work for a lot of hours. In the healthcare environment, the filling of forms, performing the paperwork of reports is very time-consuming. Due to the sense of medical urgency, many people expect fact in-flow and outflow of information. Till the time, it becomes a reality; the medical practitioners can extend the information to the personal assistant or virtual assistant and receive it loaded into the chart. The interaction, therefore, reduces paper-based documents and create documents to be used immediately. When it is expected for doctors to give most of the time to patients for their treatment, but that time is majorly spent on phone calls, paperwork, and dealing with insurance companies. Thus, it is essential for healthcare professionals to take up external help or say virtual assistant services for healthcare. However, doctors cannot bear the overhead expenses that come with full-time, in-house employees.
Is Virtual Medical Assistants the Solution?
You can be a part of the community where doctors live with the notion that only in-house employees are trustworthy and can adhere to your requirements. Thus, it is not completely true. There are many virtual assistant service companies that are HIPAA conversant and have virtual medical assistants who are trained on the recent requirements.
Seth Klarman Describes His Approach In Rare Harvard Interview
In a rare interview with Harvard Business School that was published online earlier this month, (it has since been taken down) value investor Seth Klarman spoke at length about his investment process, philosophy and the changes value investors have had to overcome during the past decade. Klarman's hedge fund, the Boston-based Baupost has one of Read More
What Are the Ways to Use Virtual Assistants?
Now, after getting convinced to use virtual assistant services, get to know the ways to take help from virtual assistants. You can start delegating those virtual assistant tasks that your in-house staff members usually perform.
Do not worry about training them or turnaround time. They bring in the precision and punctuality, which even in-house team fails to deliver at times. You can delegate them tasks, namely:
Scheduling appointments
Setting appointment reminders
Updating files of patients
Performing recurring data entry duties
Ordering office inventory
Following up with patients
Doing accounting & payroll duties
Sending replies on emails
Therefore, the virtual assistant services for healthcare organization can take away above or similar pain out of your life. They can answer-up calls, take messages for doctors while taking care of your social media accounts (timely posting & sending birthday wishes to people).
How do they benefit?
If it is difficult for you to believe that healthcare virtual assistant services have mind-blowing benefits, keep reading…
Virtual assistant services for healthcare can make doctors more efficient by granting them more time to spend on treatment. They also provide more timely and accurate information regarding support care, patient's engagement, and data related to the patient.
Also, they certainly offer move advantages when compared to in-house employees. The in-house employees require infrastructure such as desk, chairs, equipment, etc. But, the virtual medical assistants are already equipped with technology and other office furniture. Ultimately, it reduces the overall overhead costs.
These virtual assistants combine and create a pool of talent employed by virtual assistant companies – that intends to serve different work sectors such as recruitment, healthcare, insurance, e-commerce, etc.
With high-level commitment and experience to perform administrative tasks, it simply eliminates the concern that any call may go unanswered in busy days.
The Bottom Line
The doctors and healthcare organizations are recommended to hire virtual assistants – particularly when they have limited additional staff.
Having remote staff for your healthcare business can streamline working in a much better way that you can imagine.
Updated on