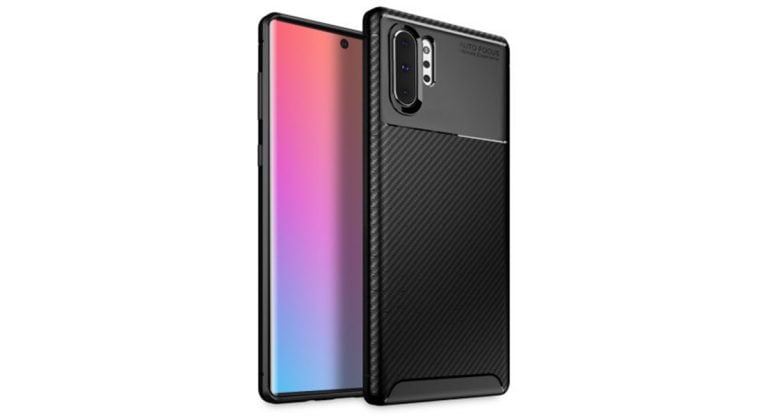 Tech watchers are looking forward to the Galaxy Note 10 launch, which is expected in August, and the rumors just keep coming. At this point it will be nearly impossible for Samsung to surprise anyone with this handset because the leaks have been virtually endless. Now we have images of some Galaxy Note 10 Pro cases and a few other interesting tidbits about Samsung's next major flagship device.
Galaxy Note 10 Pro cases list leaked
U.K.-based retailer Mobile Fun said it received a list of Galaxy Note 10 Pro cases and accessories. The list includes two SKUs for each product, with one listed as for the "Davinci 1," which is believed to be the standard Note 10, and the other listed as for the "Davinci 2," which is believed to be the rumored Note 10 Pro or Note 10 5G. Mobile Fun cited official Samsung distributors for the information.
Northern Pipe Line Wasn't Graham's Only Activist Situation
We wrote about Ben Graham's activism at northern pipe line, but there are other interesting stories involving the father of value investing Value investing and activism go hand-in-hand. Benjamin Graham, the godfather of value investing, discovered how important it is to incorporate activism into a value strategy relatively early in his career, a strategy that Read More
The retailer also suggests that the Note 10 Pro could be shipped with 5G standard rather than with both 4G and 5G variants offered. However, if there are two variants of the Note 10 Pro, then the same cases will fit on both devices, it adds. The list of Galaxy Note 10 Pro cases reveals that Samsung may not have any interesting new accessories for this year's models.
The folks at LetsGoDigital created some renderings based on the models of the Galaxy Note 10 Pro cases created by Olixar and sent to Mobile Fun. The Olixar cases and the renderings both show a triple-lens camera on the back and a hole-punch display with the hole in the top center of the device. This design has been widely rumored for quite some time now, so it seems like it may be close to what Samsung is preparing. This is also in line with what Twitter tipster @OnLeaks tweeted earlier this month:
And now comes your first complete look at the #Samsung #GalaxyNote10Pro (NTBC)! 360° video + gorgeous 5K renders + dimensions, this time on behalf of my Friends over @Pricebaba -> https://t.co/xk5Kc36u57 pic.twitter.com/LoxykfqjBJ

— Steve H.McFly (@OnLeaks) June 7, 2019
New iMessages-like texting service tipped for Note 10
We also heard today that Samsung may be planning a texting service similar to Apple's iMessages for release with the Galaxy Note 10. The Korean Economic Daily reports that Samsung's texting service will be available for the Galaxy Note 10 and PCs and laptops. The Korean tech giant will reportedly work with Microsoft to integrate its Your Phone mirroring service into the Note 10.
The app was launched in beta in March, and it mirrors what appears on a smartphone's display to a PC over Bluetooth. This texting service will enable users to send texts, photos and videos on their laptops or PCs in addition to their Note 10.