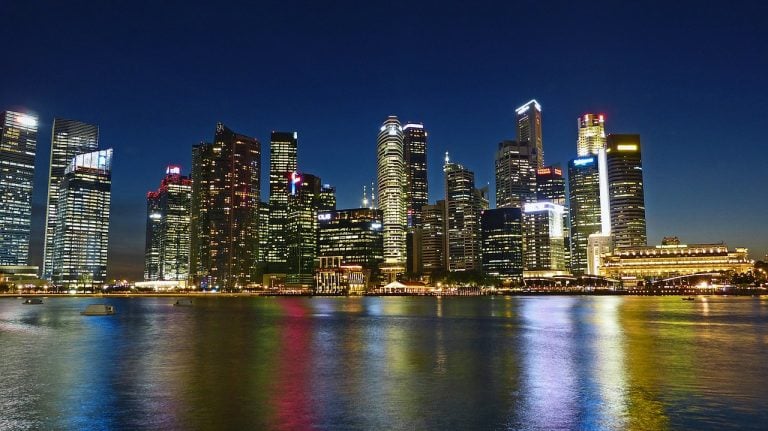 Fintech firms and financial institutions are often viewed as rivals. Fintechs are spawning innovations that allow users to bypass traditional banks, especially in emerging markets where branch banking is inconvenient. Rather than spend hours traveling to a branch and even more time standing in line, digital innovation makes banking possible by downloading a smartphone app or keying in a USSD code.

Q1 hedge fund letters, conference, scoops etc
This spells trouble for financial institutions, who, according to conventional wisdom, are struggling to keep up with the pace of digital innovation. For their part, fintechs would rather seize the market for themselves than share software and expertise with banks. The upshot is a situation where both segments are fighting over the same pie.
[Exclusive] ExodusPoint Is In The Green YTD Led By Rates And EM/ Macro Strategies
The ExodusPoint Partners International Fund returned 0.36% for May, bringing its year-to-date return to 3.31% in a year that's been particularly challenging for most hedge funds, pushing many into the red. Macroeconomic factors continued to weigh on the market, resulting in significant intra-month volatility for May, although risk assets generally ended the month flat. Macro Read More
Well, the conventional wisdom is flawed.
The two groups do compete. Traditional banks are legitimately threatened by the current pace of innovation. And, some tech companies have the capacity to undercut banks by offering financial services directly to customers. But this is only one side of the story. In fact, there's a lot of room for collaboration, especially in emerging markets where digital financial services are necessary to get around geographical barriers.
Banks need tech firms, especially when they don't have the capacity to develop digital products and services in house. Fintechs also need banks, however. Much more than many people realize.
Why Fintech Firms Need Banks
For financial institutions, the benefits of collaboration are obvious. But many observers fail to recognize that it goes both ways—tech companies also need banking partners to reach their full potential.
Why? In many markets, a banking license is needed to directly provide most financial services. Few fintechs have this, making a fully-licensed banking partner invaluable. Even when a fintech can get a banking license, providing loans from its own balance sheet is a complicated process. Most fintechs don't want to become banks. They want to be fintechs.
Consider the stability that financial institutions provide. In contrast to the disruptive startups that dominate the fintech space, most banks are risk-sensitive and operate around mature, stable and regulated business models. From a tech company's perspective, partnering with that kind of organization ensures steady revenue. It also allows them to innovate freely under the regulatory umbrella provided by the banking partner.
Larger financial institutions also have advantages in distribution, customer experience and marketing that fintech firms struggle to replicate. Banks know more about their customers because they have personal relationships with them. This way of delivering services, a "touch tech" delivery model that combines digital efficiency with personal trust, makes it possible to provide larger loan sizes and more personalized services.
Fintechs struggle to provide these kinds of services when operating on their own. There's only so much you can learn about someone when data isn't combined with face-to-face interaction.
Moreover, there's room for collaboration because the pie is getting bigger. Between 2014 and 2017, the number of unbanked people worldwide fell to 1.7 billion from 2.1 billion. Of those who remain financially excluded, about two-thirds already have a mobile phone. There's a huge opportunity to reach more people with digital finance. Collaboration helps seize that opportunity.
The Example of Saving
Fintechs are most disruptive when providing digital payments and credit. There is one area where banks have a huge advantage, however—savings. Licensed financial institutions can receive and mobilize savings deposits. This has some big implications.
Firstly, providing savings products is effective for building trust and loyalty with clients. This fosters loyalty and helps the bank develop profit-generating services, including loans. This also gives banks a leg up in providing responsible finance. By offering savings products that encourage users to make prudent decisions, banks help their clients build more stable financial futures, which is the goal of responsible finance.
What's more, deposit mobilization is a cost-effective way to raise capital. Because licensed financial institutions have special access to this store of capital, they can beat fintechs in terms of cost of funding. This area, where banks have a built-in advantage, is another factor making them attractive as collaborators rather than competitors.
Fintech Collaboration in Pakistan
My organization, FINCA Impact Finance (FIF), has successfully collaborated with a number of fintechs. In 2017, FINCA Microfinance Bank Limited (our subsidiary in Pakistan) partnered with a Pakistan-based tech firm to launch SimSim. SimSim is a mobile wallet that makes it possible to do banking without incurring transaction fees and with no need to visit brick-and-mortar branches. Finja, our partner, contributed the technology and we provided the banking license and necessary infrastructure.
"Touch tech" solutions like SimSim serve an important purpose in country where only 21 percent of adults have a bank account and most of the population still lives in rural areas. SimSim users can make point-of-sale purchases, transfer funds, pay utility bills, top up their mobile balance and access a range of other services.
SimSim is a prime example of how banks and fintech firms should collaborate. We could have engaged Finja as a vendor, a short-term collaborator creating a product for us. Instead, we formed a true partnership based on a revenue sharing agreement and co-ownership of the brand. The results are difficult to ignore. In 2018, SimSim processed 1.4 million transactions worth a total of 14 billion Rupees (USD 99 million). We also launched payroll services and started user the platform to offer loans—we can use the data generated by users to determine their creditworthiness.
Also noteworthy, SimSim is based on digital payments, with loans offered to users only after we've built trust-based relationships with them. This fulfills an important pillar of responsible finance, providing clients with impactful services that solve concrete problems. In this case, that's the ability to make payments and transfers without paying transaction fees.
The Power of Partnership
It's widely assumed that tech firms pose an inherent threat to financial institutions. The competition is real, but the most positive results come when fintechs and financial institutions put their heads together.
The partnership between FIF and Finja is a good example. Finja benefits from our brand awareness, infrastructure and position in the market as a regulated financial institution with trust-based relationships with clients. We benefit from having a long-term partner that can continually upgrade SimSim, fine-tuning the product and developing stronger use cases.
Most importantly, it creates value for clients, who can make payments, transactions and savings deposits with no service charges and through a user-friendly mobile app. Our clients have access to an impactful product backed by a full-service bank and a cutting-edge fintech firm.
For fintechs and financial institutions, collaboration is better than conflict especially if a triple win (or win-win-win) is achieved for the Financial institution, the Fintech and most importantly the customer.
Article By Caren Robb, Vice President & COO, FINCA Impact Finance
Updated on