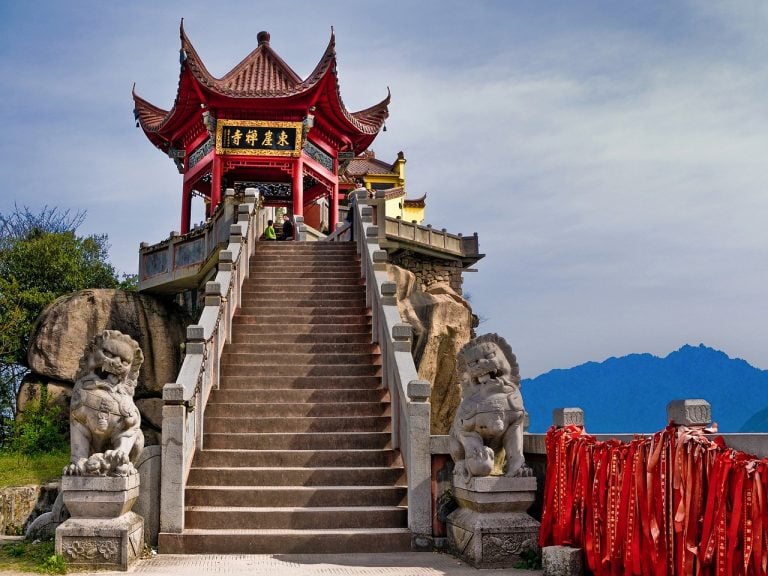 Whitney Tilson's email to investors discussing China is in trouble; Poker-Playing Hedge Fund Managers Have an Edge; Charity Poker Tournament in NYC on July 24.
1) The single biggest macroeconomic factor right now that is likely to affect stock markets around the world is the trade/tariff war between the U.S. and China.
Q1 hedge fund letters, conference, scoops etc
Star hedge fund macro trader Colin Lancaster warns: Inflation is back
Talk of inflation has been swirling for some time amid all the stimulus that's been pouring into the market and the soaring debt levels in the U.S. The Federal Reserve has said that any inflation that does occur will be temporary, but one hedge fund macro trader says there are plenty of reasons not to Read More
Some have argued that China is in a stronger position due to its higher growth rate, lower dependence by its major companies on international sales, and the fact that President Xi Jinping is effectively a leader for life, whereas President Donald Trump has to face voters in 17 months.
But I think that argument is backwards: China is in a much weaker position, which will force the country to cut a deal with the U.S. sooner rather than later. To put some rough numbers around this, I think it's somewhat likely – let's call it 60% – that the U.S. and China reach a trade deal within 90 days. When this happens, it would be good news for stocks, especially those most affected by the tariffs, like one of my favorites, flooring firm Lumber Liquidators (LL).
My view has crystalized in the past week after meetings with two CEOs of companies directly affected by the China tariffs: Dennis Knowles of Lumber Liquidators and a close friend who runs a large, private wholesale distribution company. Both told me similar stories – that the bump in tariffs from 10% to 25% has been disruptive and introduced a great deal of uncertainty. But both told me that their companies will be fine – and may even benefit in the long run – because their supply chains are swiftly adapting to the new tariffs.
In particular, they said that their Chinese suppliers have quickly moved/opened factories in neighboring Asian countries such as the Philippines, Vietnam, and Cambodia. This production shift was already underway due to rising wages in China, but the tariffs have dramatically accelerated it. What might have taken a few years is now happening in mere months.
These bottom-up stories are entirely consistent with the top-down data I'm seeing in articles like these in the Wall Street Journal:
Activity in Chinese factories slumped in May, according to a key measure, as new orders for goods fell in response to uncertainties created by the escalating trade dispute with the U.S.
The official manufacturing purchasing managers index fell to 49.4 in May from 50.1 in April, the National Bureau of Statistics said Friday.
May is the first month since December that offers investors a clear look at where things really stand.
That makes an ugly May purchasing managers index for manufacturing, released Friday, worrying. This survey is usually a good indicator of where less-timely economic data is headed. The headline index fell back into contraction – returning to the same level as December. And a decline in new export orders deepened.
All of this is bad news for China. The rapid loss of millions of factory jobs – most of which are likely gone forever... They won't come back when the tariffs are lifted – could introduce social instability, which the Chinese leadership fears more than anything else... hence my belief that they'll cut a deal in the not-too-distant future.
Here are thoughts from my friend Michael Kao of Akanthos Capital Management:
I may be in the minority on this, but I don't think this "trade war" is going to hurt us that much besides some CPI increases – hell, the Fed has been TRYING to gin CPI above 2%! China, however, is screwed.
What can China do to us?
Not buy more goods? Oops, they already sell $500 billion more than they buy.
Tax our car imports? Oops, they're already at 22.5%.
Not buy our pork? Oops, they just lost 1/3 of their herd.
Not buy our soy/food? Oops, they're short on food, we are long.
Not buy our oil? Oops, WTI trades $10 lower than Brent and is the cheapest oil in the world.
Not allow our internet search? Oops, they never let Google in.
Not allow our e-commerce? Oops, they never let Amazon in.
Not allow our social media? Oops, they never let Facebook in.
Oh right, they have the nuclear option – they can dump our Treasuries. Oops, with 2's/10's flat, our yield curve could USE some steepening. Our banks would love that.
Checkmate, China.
2) I read this Bloomberg article with great interest, because I enjoy poker and even co-host a charity poker tournament each year (details below): Poker-Playing Hedge Fund Managers Have an Edge. Excerpt:
The headline result of the latest paper is that hedge fund managers who have won poker tournaments have more alpha, representing an additional 4.2 percentage points in returns per year versus 2.8 percentage points for other managers, through a combination of higher average returns and lower average risk.
These findings surprise me, because so many other factors determine investment returns. They also don't surprise me, because the skills required to excel in poker are similar to those in fundamental investing: smarts, the ability to assess odds, sizing bets appropriately, and, most importantly, being patient and doing nothing until the odds are skewed heavily in your favor.
P.S. I hope you'll join me at the 10th annual Take 'Em to School Charity Poker Tournament to benefit Education Reform Now (ERN), a wonderful charity I co-founded. ERN is committed to ensuring that all children have access to a high-quality public education, regardless of race, gender, geography, or socioeconomic status.
This year's tournament will be held once again at Gotham Hall (Broadway and 36th) on Wednesday, July 24 at 6 p.m. It will feature 250 poker players battling for prizes that in past years have included a Sebonack golf trip with a one-night cottage stay, a table at Rao's for eight, power lunches with some of the world's top investors, and a set visit for The Walking Dead.
For those attending as cocktail guests, there will be a variety of casino games and entertainment. The event also features a full swing golf simulator, which will host Long Drive and Closest-to-the-Pin contests.
Here's a short video from last year's event. It always includes special guests and in the past has featured poker stars Phil Hellmuth, Erik Seidel, Layne Flack, Vanessa Selbst, Andy Frankenberger, and Samantha Abernathy... WPT TV hosts Vince Van Patten, Lynn Gilmartin, Tony Dunst, and Mike Sexton... sports icons Alex Kovalev, John Starks, Charles Oakley, Dwight Gooden, Pat Kelly, Charles Smith, and Allan Houston... Avenue Capital Founder and Milwaukee Bucks Owner Marc Lasry... co-creator of the hit Showtime series Billions and co-writer of poker blockbuster movie Rounders Brian Koppelman... New York Undercover and Cool Runnings actor Malik Yoba... magician of Penn & Teller fame Penn Jillette... America's Next Top Model contestant Jamie Rae... and actress Shannon Elizabeth.
For information about purchasing tickets or tables, please click here.
Thank you and I look forward to seeing you there!

Best regards,
Whitney