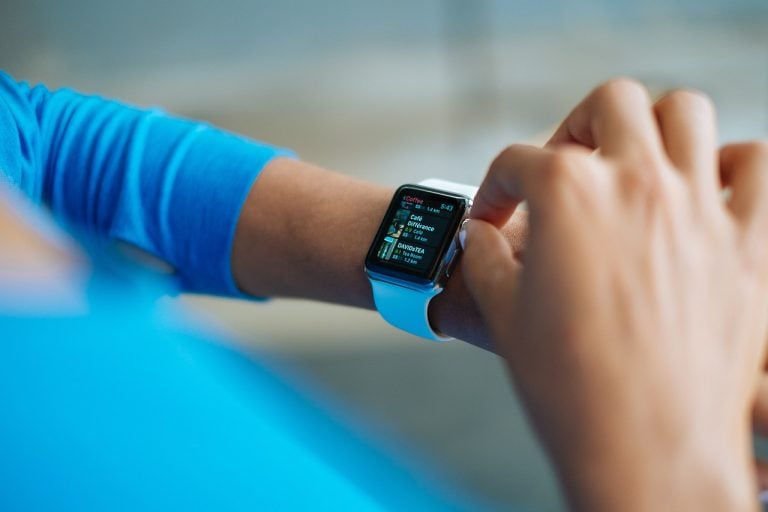 Putting a camera on a smartwatch is not that difficult. Samsung and LG have already done that, but they later removed it because it was annoying and inconvenient. Making those cameras useful, practical, and convenient is incredibly difficult. That's probably why Apple hasn't added a camera to the Apple Watch yet. But the Cupertino company has been exploring the possibility of including a camera on the future models. A newly published Apple Watch patent sheds light on how the camera could work.
The US Patent and Trademark Office (USPTO) has published a patent that Apple had filed on September 16, 2016. The patent titled Watch band with optical sensor describes incorporating a camera on smartwatches.
It was filed the same year the Apple Watch Series 2 came out. Since then, Apple has released two more models but they both lack the camera. Only time will tell whether we will see a camera on the Apple Watch Series 5. The Cupertino company patents dozens of new technologies every year. Most of them never make it to the final products.
David Einhorn At The 2021 Sohn Investment Conference: Buy These Copper Plays
There's a gold rush coming as electric vehicle manufacturers fight for market share, proclaimed David Einhorn at this year's 2021 Sohn Investment Conference. Check out our coverage of the 2021 Sohn Investment Conference here. Q1 2021 hedge fund letters, conferences and more SORRY! This content is exclusively for paying members. SIGN UP HERE If you Read More
The iPhone maker realizes the limitations of a smartwatch camera. You can't bend your arm in every imaginable position to capture photos, take selfies, or make FaceTime calls. It's also pretty awkward to bend your arm at ridiculous angles in public.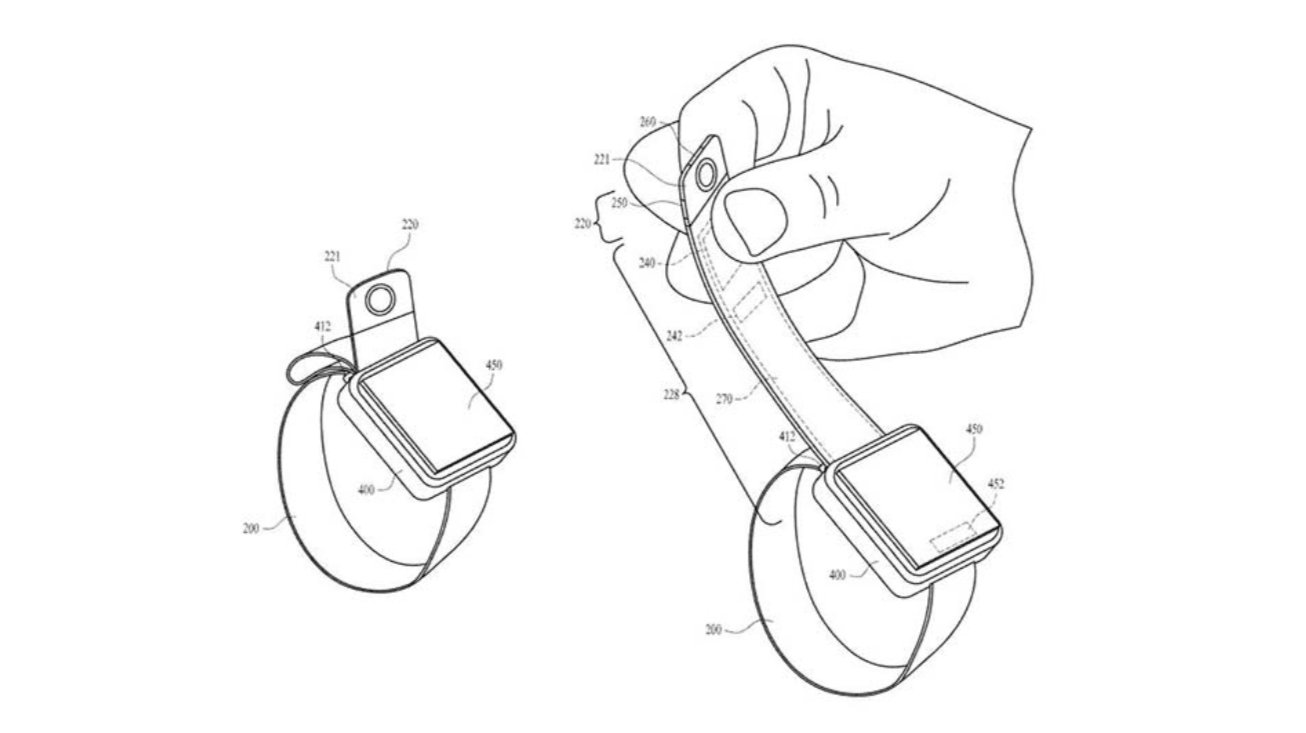 The newly published Apple Watch patent addresses these concerns by placing the camera on the band rather than the case. And it has two cameras facing in opposite directions. Apple uses hidden optical cables inside the band to send your image data to the Watch.
The "optical sensor" is integrated at the end of the flexible band, meaning you can twist and rotate it to take pictures from the angle you like without having to bend your wrist. Users will be able to pull out a section of the strap upward to capture a picture of whatever is in front of them. You can fold it back to take a selfie or make FaceTime calls.
Apple says such functionality could allow users to leave their iPhones behind or at least reduce their reliance on smartphones and digital cameras for photography. In certain scenarios such as when you go surfing, swimming, hiking, running, or snowboarding, it would be far easier to wear your smartwatch rather than carrying a smartphone for photography.
According to the patent filing, the Apple Watch band could be made of "a malleable metal core, a core of magnetorheological fluid, mechanical links, or any combination of these features." The use of these materials would allow the Watch band to maintain its form to the user-set orientation after the user has twisted or rotated it to take pictures. You don't have to worry about the camera turning back to its original position while you are on a video call or recording a video.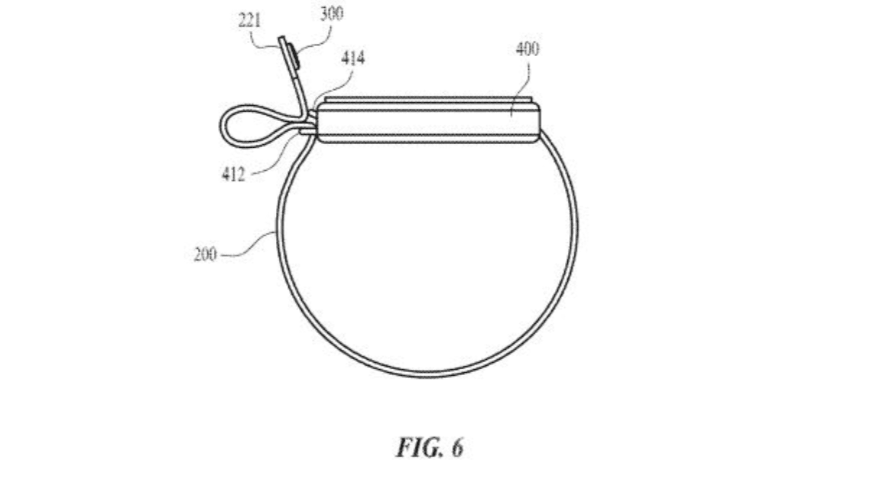 What's more, the Apple Watch patent suggests the Watch could have two cameras in "opposing optical directions" to offer the ability to record 360-degree videos. Users will be able to switch between the two cameras. They can capture photos or videos with either camera or both cameras simultaneously.
There will be more than one way to prompt the Watch to take pictures. It could capture photos or start recording videos when you pinch the Watch band, give it a verbal command via Siri, press a button on the distal end portion of the band, or press a button on the case. When you are not using the camera, you can tuck it in the band.
There is no guarantee that Apple would add cameras to the upcoming Apple Watch Series 5, which is expected to debut this fall. It would run the watchOS 6 software that Apple unveiled at the WWDC event earlier this month. The watchOS 6 brings a new Watch App Store that will allow you to browse, download and purchase apps directly on the wearable device without requiring an iPhone to download and install them. It will further reduce the Apple Watch's reliance on iPhones.
The watchOS 6 software also features cycle tracking for women. It lets women log their periods and symptoms directly on their Apple Watch to track their menstrual cycles. The Watch would notify users when their fertility window is approaching or their cycle is about to start.
The Noise app in watchOS 6 will now prevent hearing loss. It will automatically measure the decibel level in your surrounding and notify you when it's loud enough to affect your hearing in the long-term. The app won't record or save any audio data to protect the privacy of users. The upcoming software will also bring a bunch of new Watch faces and Complications.