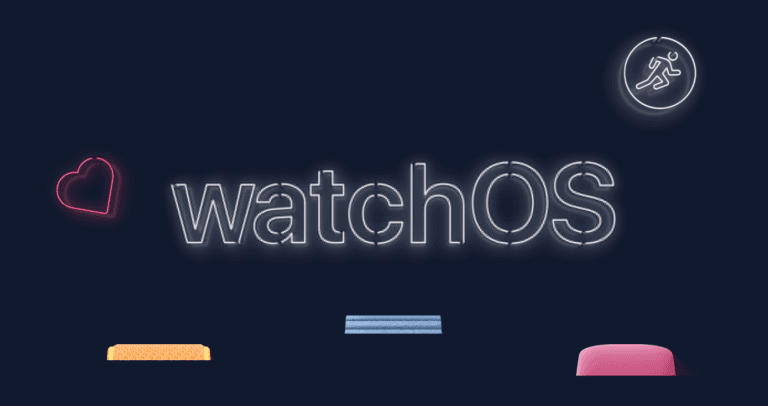 At its WWDC keynote event, Apple unveiled new software for its hardware products. One of the biggest highlights of the event was the new watchOS 6 software for Apple Watch. The new operating system continues to focus on health and fitness tracking while bringing tons of new features, watch faces, and a new App Store. Let's take a look at the watchOS 6 features and compatible Apple Watch models.
New Watch App Store
The Apple Watch is increasingly moving towards independence from iPhones. The new App Store on watchOS 6 is one of the biggest steps in that direction. Apple will now allow developers to make independent apps for the wearable device. These apps won't require a companion iPhone app to start.
The App Store will allow users to browse, download, or purchase apps directly on the Apple Watch without requiring an iPhone to download and install apps. You'll be able to pay for apps through Apple Pay directly from the Watch. The App Store would let users search for apps by asking Siri, scribbling, or using voice dictation. Currently, all watchOS apps need to have an iOS app installed on the paired iPhone to work on the wearable device.
Greenlight Capital Full Q2 2021 Letter: Einhorn Thinks Inflation Is Here To Stay
David Einhorn's Greenlight Capital returned -2.9% in the second quarter of 2021 compared to 8.5% for the S&P 500. According to a copy of the fund's letter, which ValueWalk has reviewed, longs contributed 5.2% in the quarter while short positions detracted 4.6%. Q2 2021 hedge fund letters, conferences and more Macro positions detracted 3.3% from Read More
Cycle Tracking
Apple continues to add new health features to Apple Watch. The watchOS 6 brings the Cycle Tracking feature for women. It allows women to track their menstrual cycles by logging their periods and symptoms directly on the Apple Watch. The app will notify users when their cycle is about to start or when their fertility window is approaching. Users can also see where they are in the cycle.
Apple is not the first company to bring this feature. Vendors such as Garmin and Fitbit already offer menstrual cycle tracking on their wearable devices.
Activity Trends
The watchOS 6 brings Activity Trends to the Apple Watch. Your Watch can already track daily steps, workouts, and notify you if you hit a goal or reach a new record. The Activity Trends feature will make all that data easier to view and consume. It will compare your health progress over the last 90 days with your overall year. If you are falling behind, it will even "coach" you with new suggestions on how to exercise more and how to stay healthy.
Noise app will prevent hearing loss
The watchOS 6 will include a new Noise app that aims to protect you from hearing loss. The app automatically measures the decibel level of the environmental noise in your surrounding and alerts you if it's loud enough to damage your hearing in the long-term.
Apple emphasized that the Noise app doesn't record or save any audio data. You'd expect that from a company that never misses a chance to talk about user privacy. The app will use your Apple Watch's built-in microphone to measure the noise at concerts, construction sites, theaters, and other public events.
New Watch faces and Complications
Apple has introduced five new watch faces with the watchOS 6. They include a numerals face that shows the hour in different languages, a digital face, a classic California dial, a gradient face, and a solar face. All the new faces look beautiful.
As for Complications, Apple has added options for the Noise app and Audiobooks app. Users can change the Complications to appear in two-tone monochrome.
Other watchOS 6 features
Apple has finally brought some of iPhone's popular apps to the Apple Watch. The watchOS 6 brings Voice Memos, Calculator, and Audiobooks to the Watch. The Calculator app not only lets you do quick math but also has a 'tip' button to calculate the tip amount at a restaurant. It also makes it easier to split the bill among multiple people.
The Voice Memos app lets you conveniently record your thoughts on the go. The Audiobooks app allows you to download and listen to audiobooks from your wrist. The new streaming audio API on the watchOS 6 will make the Apple Watch a better audio device.
Which Apple Watch models are compatible with watchOS 6?
The upcoming watchOS 6 will be compatible with following Apple Watch models:
Apple Watch Series 1
Apple Watch Series 2
Apple Watch Series 3
Apple Watch Series 4
It would come pre-installed on the next-gen Apple Watch Series 5, which is expected to launch this fall. The only Watch not compatible with the watchOS 6 is the original 'Series 0' model. The watchOS 6 has become available to developers for beta testing. Apple doesn't offer the public beta of watchOS. The final version of the software will be rolled out to the public this fall.