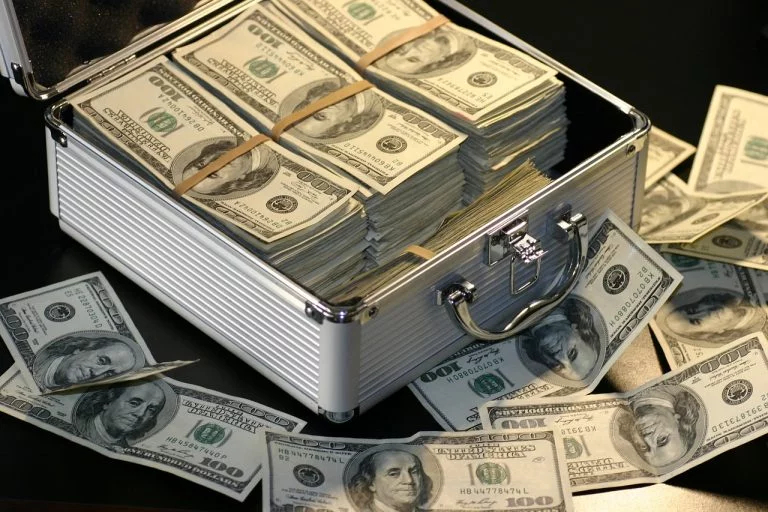 There are 2,604 billionaires on the planet, and more than half of them are self-made. The 2019 Billionaire Census by Wealth-X points out that billionaires are increasingly congregating in a small number of cities. Data from the research firm shows that the number of billionaires fell from 2,754 in 2017 to 2,604 in 2018. The total wealth of billionaires also shrank from $9.2 trillion to $8.6 trillion in the same period. The decline was driven by global trade tensions, a slowing economic growth, and 'heightened market volatility.'
Ranked: Cities with the most billionaires
Wealth-X's latest Billionaire Census offers insights into the changing structure of the billionaire population, the status of the world's wealthiest people, and emerging trends for future wealth creation. The number of billionaires in cities depends on the country and the city's own dynamics. These are the top 10 cities with the most billionaires in the world.
9 (Tie)- Mumbai
The financial capital of India witnesses a massive divide between the rich and the poor. There are 82 billionaires in India, and 38 of them are based in Mumbai. The city has one billionaire per 327,431 inhabitants. Reliance Industries chairman Mukesh Ambani is the richest person in Mumbai and India with a net worth of $49.5 billion. The number of billionaires in Mumbai declined from 39 in 2017 to 38 last year.
These Are John Buckingham's Stock Picks For 2021
The economy remains in distress, although there are signs of recovery underway. John Buckingham of Kovitz, editor of The Prudent Speculator newsletter, has found that value stocks typically outperform coming out of economic downturns. Thus, he argues that this is an excellent time to be a value investor. Q4 2020 hedge fund letters, conferences and Read More
9 (Tie)- Dubai
The United Arab Emirates had 55 billionaires at the end of 2018, and 38 of them are based in Dubai. Dubai is all about oil, world-class infrastructure, and skyscrapers. According to Knight Frank, the number of high net worth individuals will rise by 60% by 2026 in Dubai. The city has one billionaire per 84,007 inhabitants.
7 (Tie)- Los Angles
Los Angeles is home to 39 billionaires as of 2018, down from 41 billionaires in 2017. The city has one billionaire per 101,957 residents. Most billionaires in the city amassed their wealth from a variety of industries such as entertainment and technology.
7 (Tie)- Singapore
One of the wealthiest city-states on the planet is home to 39 billionaires. The number of billionaires in Singapore declined by 11% compared to the previous year, largely due to a negative performance by equity markets. It is also one of the world's most expensive cities. Singapore has one billionaire per 143,904 residents.
6- Beijing
The number of billionaires in Beijing went down from 57 in 2017 to 55 in 2018. The Chinese equity markets didn't perform well in 2018, and the US-China trade tensions have made things worse. Softer domestic consumption, weakening global growth, and emerging market volatility also eroded wealth. Beijing has one billionaire per 223,000 residents.
5- London
London is a global financial hub. Despite Brexit-related concerns, the number of billionaires in London rose from 62 in 2017 to 65 in 2018, according to Wealth-X. London billionaires benefited from a stronger pound against the US dollar. The city has one billionaire per 135,198 residents.
4- Moscow
The Russian economy recovered a little in 2018, which helped Moscow increase the number of billionaires from 69 in 2017 to 70 in 2018. About 70% of Russia's billionaires are based on Moscow. Wealth-X attributed the increased wealth in Russia to a higher commodity output, rising investments, and relatively higher oil prices. The country has successfully weathered the new economic sanctions imposed by the United States. Moscow has one billionaire per 176,145 residents.
3- San Francisco
San Francisco is a global technology hub. It has one billionaire per 11,612 inhabitants, the highest in the world. The city is home to 75 billionaires. San Francisco has been improving its ranking among billionaire cities for years, thanks to wealth gains in the technology sector. San Francisco's technology entrepreneurs and billionaires benefit from favorable economic conditions in the United States and rapid digitization around the world.
2- Hong Kong
Hong Kong is a semi-autonomous, special administrative region (SAR) of China. As per Wealth-X, it has 87 billionaires whose combined net worth stands at $259 billion. The billionaire population in Hong Kong declined by 6.5% while their wealth shrank 17.5%. Real estate tycoon Li Ka-Shing is the wealthiest person in Hong Kong with a net worth of $30.8 billion. It has one billionaire per 84,962 inhabitants.
1- New York
New York is the No.1 billionaire city in the world. It is home to 105 billionaires, 18 more than Hong Kong. New York has more billionaires than every country in the world except China and Germany. The city has one billionaire per 81,311 inhabitants.