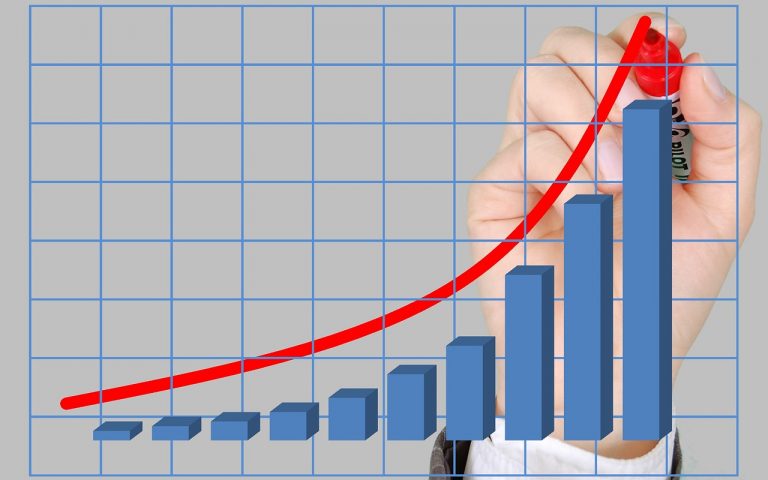 The world's most successful venture capitalists have a knack for spotting tiny startups that could become multi-billion dollar juggernauts in a few years. A venture capitalist is someone who invests in private companies with high growth potential. They also serve as advisers to their portfolio companies. Let's take a look at the top 10 best venture capitalists in the world.
Ranked: The best venture capitalists
The ranking below is based on data from Forbes' 18th annual Midas list. Forbes and TrueBridge Capital Partners studied hundreds of partners across dozens of investment firms to rank investors who have built "leading portfolios by making bigger, bolder bets."
To compile the ranking, Forbes looked into how many portfolio companies of investors have gone public or been acquired for more than $200 million in the last five years. It also took into account whether the portfolio companies have raised additional funding at a valuation of above $400 million. These are the best venture capitalists in the world, according to Forbes 2019 Midas List.
Seth Klarman Describes His Approach In Rare Harvard Interview
In a rare interview with Harvard Business School that was published online earlier this month, (it has since been taken down) value investor Seth Klarman spoke at length about his investment process, philosophy and the changes value investors have had to overcome during the past decade. Klarman's hedge fund, the Boston-based Baupost has one of Read More
10- Eric Paley
Eric Paley is Managing Partner at Founder Collective. A Harvard alumnus, Paley has made many successful bets in the last five years. He was an early investor in Uber, and his portfolio firm The Trade Desk went public in 2016. His three early-stage bets have become unicorns in the last few months. They are Desktop Metal, Formlabs, and productivity startup Airtable.
9- Neeraj Agrawal
46-year-old Neeraj Agrawal is a General Partner at Battery Ventures. His bets on early-stage startups have paid off well. AppDynamics was acquired by Cisco for $3.7 billion just days before its IPO. Nutanix, Coupa, and Marketo have gone public. His other successful bets include Thundra, Workato, BounceX, Braze, Sprinklr, and Kustomer.
8- Mary Meeker
Mary Meeker is a General Partner at Bond Capital. Two of her most successful bets are Spotify, which went public last year, and DocuSign. She has also invested in Instacart, Slack, Airbnb, Square, Houzz, and Facebook. Last year, she invested in Intercom, FabFitFun, and Plaid. Her annual Internet Trends Report is one of the most widely read reports in the tech industry.
7- Hans Tung
Hans Tung is Managing Partner at GGV Capital. Some of his most successful investments are in the e-commerce sector. He has invested in Wish, OfferUp, Slack, and Chinese social commerce startup Xiaohongshu. His portfolio firm Bytedance, which owns the TikTok app, is currently the world's most valuable startup. He was also a Series-A investor in Xiaomi.
6- Kathy Xu
Kathy Xu aka Xu Xin is the best female venture capitalist in the world. She is the founding partner of Capital Today. She was the only Series-A investor in Chinese e-commerce juggernaut JD.com, which currently has a market capitalization of over $40 billion. Her $18 million investment in JD.com turned into $2.9 billion when the company went public in 2015. Her other successful bets include Three Squirrels Snack Food, Meituan, and Yifeng Pharmacy.
5- JP Gan
JP Gan has been a Managing Partner of Qiming Venture Partners for more than a decade. Three of his portfolio companies went public last year: Meituan-Dianping, Mogu, and video sharing site BiliBili. His other successful investments include Meitu, travel site Ctrip, and video service PPS. He started his career at the Carlyle Group in 2000.
4- Jim Goetz
Jim Goetz has ranked among the best venture capitalists for years. He is a partner at Sequoia Capital. His most successful investment was WhatsApp, which was acquired by Facebook for $19 billion. More recently, his portfolio company GitHub was acquired by Microsoft last year for $7.5 billion.
3- Bill Gurley
Bill Gurley is one of the best venture capitalists in the world. He has been a General Partner at Benchmark for almost two decades. He led the Series-A investment in ride-hailing service Uber in 2011. He sold some of his Uber shares to SoftBank last year for $900 million. Gurley is estimated to have reaped a multi-billion dollar reward from Uber's recent IPO. His other notable investments include Stitch Fix, GrubHub, OpenTable, Zillow, and Nextdoor.
2- Peter Fenton
Fenton is also a General Partner at Benchmark. What's interesting about him is that his portfolio companies want him to stick around even after they have gone public. He is the chairman of New Relic, which went public five years ago. His other notable investments include Twitter, Yelp, Quip, Docker, Cloudera, Elastic, and Zuora.
1- Neil Shen
Neil Shen is by far the best venture capitalist in the world. He is the founding managing partner at Sequoia Capital China. Back in 2017, Forbes named him among "100 Greatest Living Business Minds." He was an early-stage investor in Chinese e-commerce heavyweights Alibaba, JD.com, and Pinduoduo. His other notable investments are DJI, Qihoo 360, Bytedance, Vipshop, and Meituan-Dianping.
Updated on