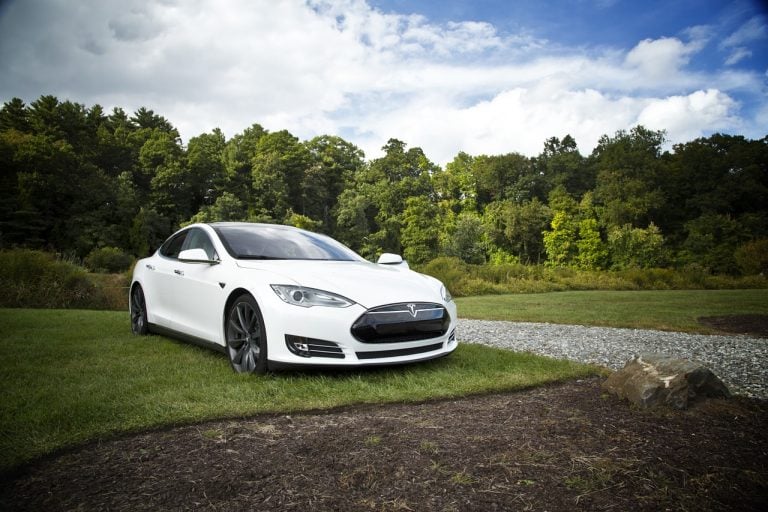 Whitney Tilson's email to investors discussing Morgan Stanley analysts' call this morning; Tesla Inc (NASDAQ:TSLA) Extends Skid as Morgan Stanley Lays Out $10 Per Share 'Bear Case'.
Tesla is down another $10 today, in part I think due to the conference call from 11am-noon this morning by the Morgan Stanley analysts, which I listened to (following up on their report, mentioned in the article (below) that I sent out on Tuesday, with a $10 worst-case scenario for the stock).
Q1 hedge fund letters, conference, scoops etc
Alluvial Fund May 2021 Performance Update
Alluvial Fund performance update for the month ended May 2021. Q1 2021 hedge fund letters, conferences and more Dear Partners and Colleagues, Alluvial Fund, LP returned 5.4% in May, compared to 0.2% for the Russell 2000 and 1.0% for the MSCI World Small+MicroCap . . . SORRY! This content is exclusively for paying members. SIGN UP Read More
In short: they could hardly have been more negative – and I thought I was bearish! I had to keep reminding myself that they were one of the banks pumping this awful deal less than three weeks ago…
Here are a friend's notes from the call:
Last December, the narrative was strong.  The Model Y was hot.
The Model X was flawed in many ways.  No need for a capital raise.
Today, supply exceeds demand, no strategic investor, nobody cares about the Y.
Distressed credit and restructuring story.
Most clients have superior ability to look at demand, than we do.
350,000 best case for this year.
Q2 seems to be whisper 75-80K.  Not 90-100. We are at 82.
Impact of leasing, discounting, Model S refresh, Europe.
Y and China are for 2020 and onwards.
It's large like a BMW X5. (wrong!)
We are concerned with China.  National security risk.
Robot cars taking photographs and videos.
Investors are not going to pay for that right now.
Nobody cares about the debt as long as you're growing.
$13 billion gross, 8.4 billion net debt.   Higher as a % of market cap and revenue.
50% of 2019 revenue.  2%-5% at VW.
Ford 200, Tesla over 600 spread.  9% yield.
Default risk?  10% in 1 year.   Hertz is 1%.
Unsustainable dichotomy.
49,000 employees.  Haven't a clue. $500,000 revenue per employee.
850,000 per employee at GM and Ford.
Tesla is simply inefficient as a company, compared to Ford and GM.
Tesla is built up like a 1 million a unit company, so they have too high a cost base.
Is any recovery in revenue temporary?
This becomes a restructuring story.  The biggest restructuring story.
What could a new management do, if they came in to clean house?
250,000 units per year, for the sake of argument.  Q1 run rate.
$60,000 per unit.  $6 billion of revenue.  $2 billion of lost profit.
Stress test, bear case, for sure.  Burn $3 billion in cash per year.
$4.7 billion in cash goes to $1.7 billion.
Then 300,000 in 2020.  Take $11 billion off that number.
Tesla will have to raise much more money, and seek strategic alternatives.
Unlimited liability for Apple, a fire for example.  Accidents.
Model X doors are a warranty nightmare.  The doors have to be redone.
Why haven't they begun to advertise?  Accelerate their cash burn. Brand awareness is already vastly superior.
Risky for a 3rd party leasing partner with unknown residual values.
Price, design or go to market strategy?  Right for S, but wrong for 3? Demand levers have already been pulled.  Sedan problem. Sedans are dying. Very large share of $40,000+ sedan share segment.  Not everyone wants to buy an EV. Not so good in the Winter. Not good in Connecticut.
Would someone step in to buy the company?  GM says over the air updates for half their cars by 2023 or 2024.
EV technology, regulatory requirements?  Right number of employees and liabilities, sure.  $700 million in Rivian from Amazon. God telling RJ Scaringe that he's the most impressive missionary.  1,000 employees and no revenue. Tim Cook drives a Tesla. No Chinese buyers. SpaceX is a last resort. Not a permanent solution.  Just to get TSLA off the market. Can do the dirty work of restructuring.
I'm limited in what I can say about the recent SpaceX raise.  In my discussions, SpaceX buying TSLA makes perfect sense. But at a much lower TSLA price.
$35 billion valuation of SpaceX.  We think it's anywhere between $5 billion and $105 billion.  Maybe he buys TSLA at $150 per share, which is easier than $420.  You're not asking for $50 billion. You are asking for $5 billion to $10 billion.  Elon has 78% of the SpaceX votes, so the deal would go through. See SolarCity for example.  Can't allow SolarCity to go bust. Let's do a controlled detonation. This was to prevent the cost of capital going up.
Tesla fired MobilEye, which was acquired for $15 billion.  Then they fired Nvidia. "Tesla is different." You can't compare Tesla to other automakers.  That doesn't mean they're worth more than their debt.
---
Maybe my $100 price target by year-end is too optimistic…
Tesla Extends Skid as Morgan Stanley Lays Out $10 Per Share 'Bear Case'
Tesla Inc. shares were hit with yet another bearish broadside Tuesday, as analysts at Morgan Stanley weighed in on the clean-energy carmaker's prospects in China and the health of its debt-laden balance sheet.
Read the full article here by Martin Baccardax, The Street