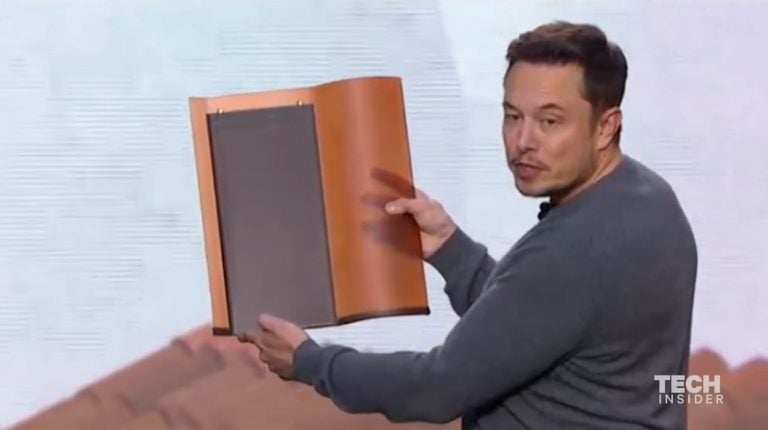 Whitney Tilson's email to investors discussing Tesla Inc (NASDAQ:TSLA)'s Gigafactory 2 in Buffalo will ramp up production of its solar roofs.
A friend with an OUTSTANDING analysis of Tesla's endless false promises re. the solar roof:
Reuters published today a must-read story on Tesla's solar factory:
Odey Falls -2.5% In Q2, Bets On Economic Recovery
The LF Brook Absolute Return Fund lost -2.52% in the second quarter of 2021, compared to a positive performance of 7.59% for its benchmark, the MSCI Daily TR Net World Index. Year-to-date the fund has returned 4.6% compared to 11.9% for its benchmark. Q2 2021 hedge fund letters, conferences and more According to a copy Read More
"The "great majority" of solar cells being produced at Tesla Inc's factory in upstate New York are being sold overseas instead of being used in the company's trademark "Solar Roof" as originally intended, according to documents reviewed by Reuters. (…) Tesla has only sporadically purchased solar cells produced by its partner in the factory, Panasonic Corp, according to a Buffalo solar factory employee speaking on condition of anonymity. The rest are going largely to foreign buyers, according to a Panasonic letter to U.S. Customs officials reviewed by Reuters."
Doesn't that sound strange? Let's take a look in retrospect:
In October 2016 (!), Elon Musk unveiled the Solar Roof by SolarCity, which was in the process of being acquired by Tesla.
Now let's go through Tesla's statements since then:
Q1 hedge fund letters, conference, scoops etc
"We plan to start pilot manufacturing of Solar Roof tiles in Q2 at our Fremont facility. Shortly thereafter, production will transition to Gigafactory 2 in Buffalo, New York. Our partner, Panasonic, will provide capital and operational support to manufacture photovoltaic (PV) cells, thus enabling high volume integrated tile and PV cell production at a single facility." [1Q17 Letter]
"The first Solar Roof installations have been completed recently at the homes of our employees, who we chose to be our first customers to help perfect all aspects of Solar Roof customer experience. By pairing either Solar Roof or our existing retrofit solar panels with a Powerwall, our customers can enjoy sustainable energy independence. (…) We officially began taking orders for Solar Roof in Q2 and have recently started installations. (…) We are building pilot Solar Roof products at our Fremont facility now and plan to start production at our Gigafactory 2 in Buffalo, New York before the end of the year.  " [2Q17 Letter]
"Solar Roof installations will initially ramp slowly in Q4 as we move the production process from Fremont to Gigafactory 2 in Buffalo. As we fine tune and standardize the production and installation process, we expect to ramp Solar Roof production considerably in 2018." [3Q17 Letter]
"Initial production of Solar Roof at the Gigafactory 2 in Buffalo started in Q4, and we are ahead of schedule with the hiring targets we've agreed to with the state of New York. As Solar Roof is truly the first-of-its-kind and there is significant complexity in both its manufacturing and installation, we are deliberately ramping production at a gradual pace. When fully scaled, Gigafactory 2 will be able to produce enough solar cells to add more than 150,000 new residential solar installations every year. As we ramp production, a portion of the output will be dedicated for Solar Roof tiles with the balance used in our proprietary high-efficiency retrofit solar panels. With demand outpacing production, we expect our backlog to remain in excess of one year for the next several quarters." [4Q17 Letter]
"Our Solar Roof facility in Buffalo continued to ramp in Q1. We are working to enhance the product design and manufacturing process in order to improve the customer experience while reducing manufacturing cost and achieving high levels of quality. Production of Solar Roofs should accelerate significantly in the second half of this year." [1Q18 Letter]
"We are steadily ramping Solar Roof production in Buffalo and are also continuing to iterate on the product design and production process, learning from our early factory production and field installations. We have deployed Solar Roof on additional homes in Q2 and are gaining valuable feedback from each new installation. We plan to ramp production more toward the end of 2018 and are working hard to simplify the production and installation process before deploying significant capital into factory automation." [2Q18 Letter]
"Due to the complexity of Solar Roof, we continue to iterate on the design of the product via intensive reliability testing, and we also continue to refine the installation process. Accordingly, we expect to ramp production more quickly during the first half of 2019." [3Q18 Letter]
"We plan to ramp up the production of Solar Roof with significantly improved manufacturing capabilities during 2019, based on the design iterations and testing underway. In the meantime, we are continuing to install Solar Roofs at a slow pace to gather further learnings from our design changes, as well as about the viability of our installation processes by implementing them in areas around the U.S. that are experiencing inclement weather." [4Q18 Letter]
The 1Q19 Letter was the first quarterly letter from Tesla that did NOT mention the term "Solar Roof". The term, however, did appear in the company's 10-Q 1Q19:
"We are continuing with design iterations and testing on our Solar Roof product to improve our manufacturing capabilities, and we are continuing installations at a slow pace with the expectation that we will ramp production during 2019 and beyond."
"We fully expect to meet these covenants on time and will report our current status to the SUNY Foundation following such anniversary. Overall, we expect our significant operations at Gigafactory 2 and the surrounding Buffalo area to continue, including our ramp and manufacture of Solar Roof, which we are planning to scale over the remainder of 2019 and into 2020, as well as certain product development and other Tesla operations."
"We may also experience similar future delays or other complications in bringing to market and ramping production of new vehicles, such as Model Y, the Tesla Semi, our planned pickup truck and new Tesla Roadster, our energy storage products and Solar Roof, as well as future features and services such as full self-driving and the autonomous Tesla ride-hailing network." [10-Q 1Q19]
Finally, there is this small change in language from Tesla's 10-K 2018 to its 10-Q 1Q19:

[10-K 2018]

[10-Q 1Q19]
So, what do you think? Will Tesla's "Solar Roof" ever be produced? Or was it a lie to justify the bailout of SolarCity?
https://www.tesla.com/solarroof
---
A taker for my $10,000 Tesla bet?
My email a few days ago in which I offered a friendly $10,000 bet to benefit charity that Tesla would NOT achieve either of Musk's two big promises re. autonomous driving, even giving him an extra year, has attracted a bunch of media coverage:
I think it speaks volumes about how little credibility Musk has that, even after all of this publicity, I've only heard from one person: a guy named Paul who emailed me two days ago: "i will gladly take the 10k bet that elon completes the tasks."
So I sent him the email below yesterday – and have yet to hear back. I'll keep you posted if Paul (or anyone else) takes me up on this bet…
Hi Paul,
I'm pleased to hear from you.
As you read, in my recent email I expressed extreme skepticism regarding the timing of two of Elon Musk's recent claims. He said:
"I think we will be feature complete – full self-driving – this year. Meaning the car will be able to find you in a parking lot, pick you up and take you all the way to your destination without an intervention, this year. I would say I am certain of that. That is not a question mark."
"If you fast forward a year, maybe a year three months, we'll have over a million robotaxis on the road."
Even giving Tesla a full additional year (i.e., 12/31/20 for claim 1 and 8/1/21 for claim 2), I don't think the company will achieve either goal.
If we're going to make a friendly $10,000 wager to benefit with your favorite charity or mine (KIPP NY charter schools), I think it's very important to be super clear about the definitions. Here's what I'm betting against for each of those claims:
I don't doubt that Tesla will be able to show a video of a car that does what Musk claims – heck, there are already videos of this right now! But these carefully controlled demos are a far cry from true Level 5 autonomy. That's what he's claiming and that's what I'm betting against.
Here is the definition of Level 5 (from Car & Driver): "The driverless car can operate on any road and in any conditions a human driver could negotiate. Driver involvement: Entering a destination." In other words, Musk is claiming that Tesla will have cars in which a steering wheel is superfluous. I could call for my car in NYC, get in, and it would take me to Boston with me touching the wheel even once, including driving on dirt back roads, in rain and snow, etc. – "any conditions a human driver could negotiate."
My bet is that by 8/1/21 (a year after Musk's "maybe a year three months"), Tesla won't have a million robotaxis on the road. To be clear, I don't doubt that there will be a million Tesla cars on the road that Musk claims will have the capacity to be robotaxis. I mean a million Teslas that are on the Tesla robotaxi network, in which the owners have given permission for Tesla to summon them when they're not in use, so that they can actually be used as robotaxis.
Is this clear? Do you have any questions or clarifications?
Please email me back confirming the bet and let me know if I can use your name when I announce it publicly.
Can you tell me something about yourself? I will take it on faith that you have the means and the integrity to make good on the bet (should I win it) more than two years from now.
Best regards,
Whitney