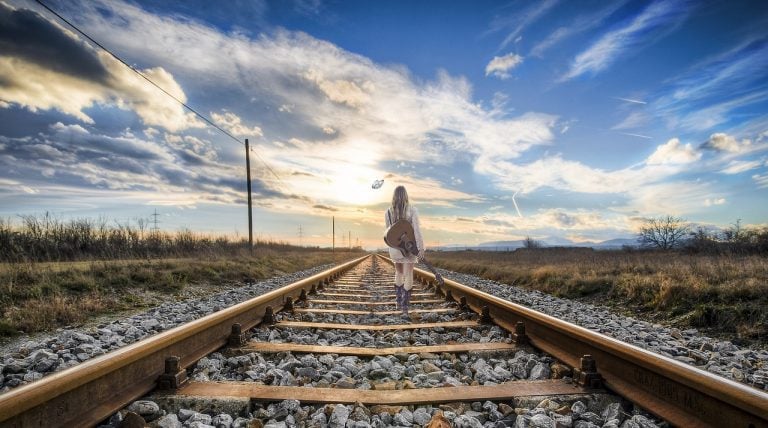 Most of us think that wealthy people have a fabulous life, beautiful spouses, lots of friends, fancy parties, and the ability to buy everything they want… No wonder, so many people are envious and eager to change places with their well-to-do counterparts. Still, psychologists note that there is a reverse side to being wealthy, a side that usually remains hidden from the eyes of the hordes of people dreaming of riches. Loneliness is believed to be one of the most considerable and regrettable side effects of wealth. If a person becomes rich suddenly and unexpectedly, their chances to become estranged from their old acquaintances, friends, and family increase even more. It means that there are many wealthy and lonely people out there waiting for a soul mate. Some of them spend their lonely evenings by the glass of martini, while some go to nightclubs in the hopes of finding someone to fill their spiritual vacuum. There are also those who visit dating or adult websites such as Camsoda. What is Camsoda? It's is one of the best adult websites where you can forget about loneliness and boredom and immerse yourself into the atmosphere of unrestrained pleasure and fun. Check the platform to figure out if dating or naughty websites are a viable option for you, as well. But let's get back to the reasons behind the rich loneliness. In this article, we'll try to find the answer to the question: Why so many newly-wealthy people have to deal with isolation and lonesomeness.
[REITs]
Q1 hedge fund letters, conference, scoops etc
Seth Klarman Describes His Approach In Rare Harvard Interview
In a rare interview with Harvard Business School that was published online earlier this month, (it has since been taken down) value investor Seth Klarman spoke at length about his investment process, philosophy and the changes value investors have had to overcome during the past decade. Klarman's hedge fund, the Boston-based Baupost has one of Read More
People Get Jealous
Psychologists note that a vast majority of people are more willing to offer genuine emotional support to each other during tough times rather than in times of happiness. Consequently, affluent individuals are more likely to suffer from isolation and lack of support than average people. Human beings are jealous by nature, to a greater or lesser extent, of course. Therefore, if you suddenly strike it rich, the reaction of your friends and even family members may become an unpleasant surprise. Scientists even have coined a specific term to denote the condition of people who became wealthy by chance – sudden wealth syndrome. The lucky nuvo riches often find themselves unable to manage their newfound riches and fall victim to the aforementioned syndrome. They tend to experience guilt for becoming so fortunate and prosperous, which often causes their alienation from former friends and relatives.
Here, we want to recall the story of Sandy Stein, a now retired flight attendant who hit jackpot after having patented her ingeniously simple and tremendously useful invention – Finders Key Purse. Though the woman achieved stunning success and made a fortune out of her invention, she ended up losing her husband, who failed to come to terms with his wife's sudden wealth that had skyrocketed her to the top list of the richest modern inventors. Moreover, Stein confessed that she had lost some good friends that also were uncomfortable with her growing wealth and new status. Stein's example is only one of millions of similar stories, but it perfectly illustrates the flip side of sudden success.
Though it may be hard to admit, but it's a rare person who can genuinely rejoice in the sudden enrichment or stunning success of their friends. We were designed flawed and jealous. It's exactly what makes us distance ourselves from those who have managed to surpass or overtake us all of a sudden. Thus, wealthy people may feel displaced and need to deal with loneliness and estrangement that are often difficult to notice behind the glittering façade.
Money Changes People
Money changes people, and not only for the better. Whether consciously or subconsciously, the newly wealthy start acting differently after acquiring wealth, which cannot but affect their lives. Some begin throwing money around and behave recklessly, while others, on the contrary, become stingy in fear of losing their fortune. Disengaging from previous interests and distancing oneself from former friends and acquaintances are also among the common side effects of becoming suddenly rich. Oftentimes, well-to-do individuals grow suspicious of those friends or relatives that want to reconnect with them or aim to strengthen ties with someone they regard as a winner. Where were all those people when your status was a little bit higher than that of a church mouse? The newly wealthy often provoke the change in other people's attitude to them, whether they realize it or not. Though it's natural to experience doubts and narrow your circle of friends after striking it rich, inadequate behaviors may alienate folks and doom you to isolation.
Way Out?
According to psychologists, older people that have spent more time in the workforce tend to be less prone to sudden wealth syndrome and run considerably smaller risk of falling victim to people's jealousy and lack of understanding after becoming rich. This can be largely explained by the fact that sudden wealth of older people isn't as shocking and unexpected as that of their younger counterparts. After all, they are expected to accumulate more wealth by their age. Still, it doesn't mean that you should wait until retirement to become rich. Self-confident, sober mind, and emotional integrity will help you not to fall apart and not to disengage from people that matter even if your suddenly become fabulously wealthy.
Updated on