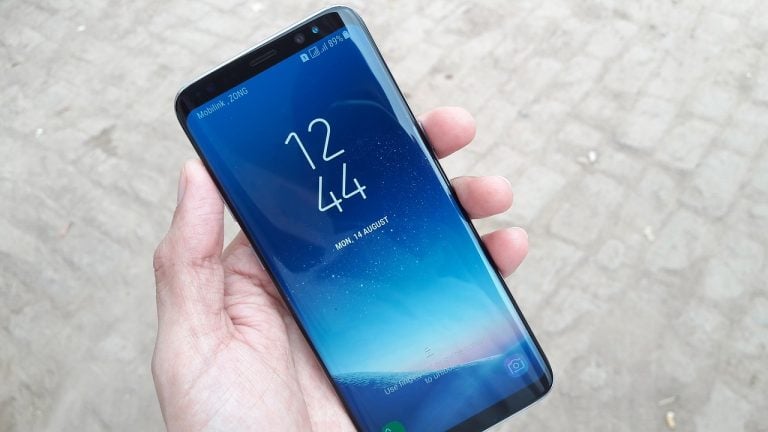 Smartphone cameras have been improving by leaps and bounds in the last few years. Not surprisingly, Samsung has been at the front of the pack when it comes to research and development. The company's flagship S-series of phones have repeatedly been top market performers. The new Galaxy S11 camera could help keep the company at the front of the pack.
Galaxy S11 Camera Could Be 64MP
Samsung posted in its newsroom that the company has created a brand new camera sensor to be used in smartphones. It is called the 64Mp ISOCELL image sensor, and it is believed that this could be the sensor for the Galaxy S11 camera. The post from Samsung also points out that the company had designed a 48MP sensor as well. While either of these would be an incredible jump for smartphone camera technology, the 64MP sensor would definitely set the S11 apart from its competition.
Robinhood 2021 Conference: Cathie Wood discusses her investment process with Lee Ainslie [Exclusive]
ARK Invest is known for targeting high-growth technology companies, with one of its most recent additions being DraftKings. In an interview with Maverick's Lee Ainslie at the Robinhood Investors Conference this week, Cathie Wood of ARK Invest discussed the firm's process and updated its views on some positions, including Tesla. Q1 2021 hedge fund letters, Read More
Smartphone Competitors
Samsung is not without competition in the smartphone market. While the company does dominate a lion's share of the Android market, there is also Apple to consider. The iPhone line has been a thorn in Samsung's side for more than a decade, and the two companies are bitter rivals. It is no surprise to see Samsung hoping to get a step ahead of Apple by dangling the possibility of a Galaxy S11 camera with 64MP capabilities. This is definitely grabbing a lot of attention from fans of the company, and could even be responsible from calling a few new ones over from the "other side."
Huawei is one competitor Samsung must take seriously in the Android world. The Chinese company has recently stated it intends to dominate both Apple and Samsung in the smartphone market. While this may not seem possible at the moment, keep in mind that 5 years ago no one had ever heard of Huawei. The company now holds a large share of the Android market, and their phones are well built. The Huawei line of phones feature top notch cameras, so this play by Samsung could be a means of announcing to current Huawei customers that the Galaxy S11 camera will be better than what they currently have.
What Is The New Sensor Capable Of?
According to Samsung's post, the new 64MP sensor, which is believed to be targeted for the new Galaxy S11 camera, can provide incredible images. In normal lighting conditions, it will provide 64MP photographs, that are stunning. Even in very low light conditions it will produce images that are 16MP. The new sensor is designed to capture images and recreate them in a way that resembles the human eye. This makes the images more lifelike when we look at them.
When Will We Know?
Well, Samsung has yet to officially announce the specs for the Galaxy S11 camera, so at this point it is all speculation. However, it is safe to say that the new flagship phone will almost certainly have some eye candy, as well as some technical capability boosts this time around. It will be interesting to see what Samsung does with this next gen phone.