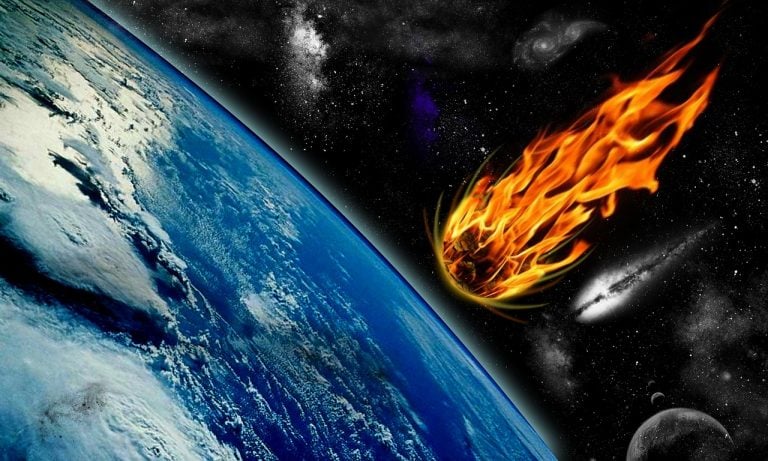 Scientists have long been warning about meteor strikes, and now NASA warns that we could see another major one in the coming decades. NASA administrator Jim Bridenstine told the Planetary Defense Conference on Monday that a team is now working to protect Earth from future meteor strikes. Experts are also gathering at the conference to practice preparing for a potential strike.
Remember Chelyabinsk
According to multiple news outlets, Bridenstine's speech at the conference centered on the meteor that struck Chelyabinsk, Russia in 2013. The giant space rock was approximately 65 feet in diameter, and more than 1,500 people were injured upon impact, while more than 7,000 buildings were damaged. According to the Independent, meteors of roughly that size strike Earth about once every 60 years on average. NBC News adds that the Chelyabinsk meteor struck earth with about 30 times the power of the atomic bomb that was dropped on Hiroshima.
However, Bridenstine also warned that there have been three meteor events like the Chelyabinsk strike within the 100 years. He also said it's a good thing the 100-foot asteroid referred to as Duende skidded by the Earth without striking us the same day the meteor struck Chelyabinsk. Unfortunately, Duende is expected to fly past our planet again in 2123.
Qualivian Investment Partners July 2022 Performance Update
Qualivian Investment Partners performance update for the month ended July 31, 2022. Q2 2022 hedge fund letters, conferences and more Dear Friends of the Fund, Please find our July 2022 performance report below for your review. Qualivian reached its four year track record in December 2021.  We are actively weighing investment proposals. Starting in November Read More
The U.S. government has tasked NASA with tracking objects which are 460 feet in size or larger and flying close to Earth. However, the space agency has on