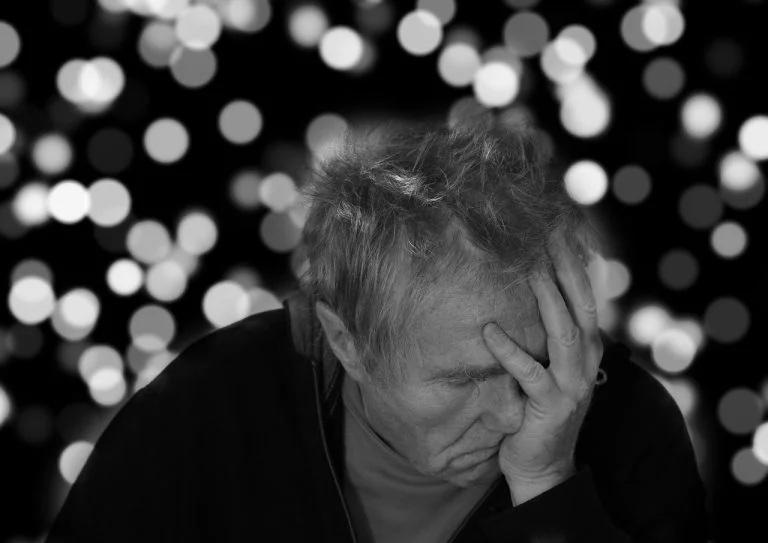 The world is changing so fast that the young generation cannot cope with the current problems it provides them with. The result is the risk of getting serious mental health disorders. Sometimes, a person inherits some psychological diseases. That makes that individual struggle when solving some chores and tasks each time. All these issues result in poor academic performance and the complication of mental disorders.
Mental Health Disorders among College Students: Statistics in Numbers
95% percent of the surveyed colleges supported the sad statistics concerning poor mental health condition among college students with the following facts. A great number of adolescents at American colleges have difficulties with concentration and solution of routine problems. Seventy percent of those educational establishments stated that the number of students with mental disorders raises yearly.
Q4 hedge fund letters, conference, scoops etc
How Warren Buffett Went From Hating To Loving Banks
Since the financial crisis, Warren Buffett's Berkshire Hathaway has had significant exposure to financial stocks in its portfolio. Q1 2021 hedge fund letters, conferences and more At the end of March this year, Bank of America accounted for nearly 15% of the conglomerate's vast equity portfolio. Until very recently, Wells Fargo was also a prominent Read More
45% percent of students at Berkeley University in California confessed to having stress during 2003 and 2004. As a result, they failed to succeed in studies. In 2012, 30% of first-year students did not feel self-confident because of stress provoked by new living conditions and too many daily tasks. Only 25% of the interviewed students found themselves absolutely happy and mentally stable.
In 2013, approximately 57%of female and 40% of male students suffered episodes of extreme anxiety. 33% of women and 27% percent of men had difficulties in studies because of the stress and anxiety they experienced.
Today every forth male student and every third female student suffers from depression. Since the 1980s the number of students who feel anxious, depressed or stressed has been increasing daily. The statistics say that today an average school leaver and college student used to have mental health disorders compared to those possessed by psychos in the 1950s.
One of the main negative consequences of psychological problems is the high level of suicides and suicidal attempts. Regarding the data presented by the American College Health Association, people from fifteen to twenty-four have committed suicides three times oftener than other age groups since the 1950s. 94% of college students tried to commit suicide at least once within a year.
Today, 11% of adolescents who study at the college have problems with their studies because of stress, anxiety, and depression. These mental health disorders don't let them concentrate on subject learning. They make them feel angry, irritated and very often lost. Some individuals feel either exhausted or too anxious to perform something. They might also feel sick, dizzy and experience rapid heartbeat. Such individuals cannot relax. They are always under great pressure.
Public Health School at Michigan presented their survey proving that depressed individuals were twice likely to be dismissed or fail exams and tests compared to healthy students.
Possible Reasons for Mental Health Disorders among College Students
A great number of factors contribute to mental disorders development. Improper nutrition, unhealthy sexual life, lack of rest and proper sleep, and bad habits cause mental health disorders.
First of all, a person should have more than 7 hours of healthy uninterrupted sleep. Second, a person can acquire mental health problems when having unhealthy and irregular meals. Bad nutrition leads to improper digestion and a number of health complications. As a result, a student can lack vitamins, minerals, feel weak, and disoriented. Such state of the organism provokes psychological problems. The research conducted in 1980 showed that 5% of students had depression connected with eating troubles. In 2006, more than 200 college students complained of having eating disorders in combination with mental health problems according to NEDA survey.
Alcohol abuse and drug dependence can both result in and be the result of depression, anxiety, and stress. The number of accidents like drowning and car crashes among college students has escalated since 1998. NIAAA reported that those were reasoned by alcohol abuse and drug dependence. Alcohol and drugs often cause sleepiness, hallucinations, anxiety, and depression which lead to suicides attempts and deaths because of accidents. The statistics show that 2.3 million adolescents died because of alcohol impact in 1998 and up to 2.8 million college students died because of accidents caused by alcohol consumption in 2006.
Different families provide their children with different attitudes towards sex intercourse during the college years. When parents are too strict children try to break the rules when parents are not watching over them. That's why college years are best for sexual experiments. Some students appreciate that and some don't. Most sex acts happen when students are drunk. Up to 696 thousand students are raped by other students who are experiencing alcohol abuse at the moment yearly. More than 97,000 of college students are raped during dating and big parties. Free sexual relationships increase the number of diseases both corporal and psychological. Among them, one might find HIV, depression, anxiety, stress, panic attack, syphilis, etc.
In 2007 the FBI had investigated the cases of crimes committed by American students. The level of violence has been growing rapidly among students since the 1980s. Today there is a huge demand for professional psychologists who must deal with problematic students.
Students feel homesick, try to become financially independent, face difficulties in adaptation to the new environment, and create their new personality on their own. Most of them have not acquired cognitive maturity. They try to cope with responsibilities provided by adulthood applying their childish logic and skills. Students can also find it difficult to get a reliable person to share secrets with or rely upon. They meet people whose beliefs, appearance, traditions, culture, and habits differ much. Getting accustomed to such rapid changes may lead to serious mental health problems.
Ways to Prevent the Mental Disorders Development Provided by Educational Institutions
Contemporary students face a great number of mental disorders. The reasons are different for that. That's why that's not so easy to figure them out and to find the solution. Many college students try to cope with mental disorders with the help of alcohol, drugs, and self-treatment being afraid to turn to a doctor. As a result, they complicate the situation and make everything worse.
American schools provide various activities to prevent psychological problems and cope with worries. Many of them have therapy animals whose presence creates a friendly and calm atmosphere. Pupils feel comfortable there. Some campuses have centers of counseling where persons can discuss their worries in order to find some solution or at least some relief. A number of schools, even high schools, allow their students to take a nap in some study room. Such up to twenty minutes of sleep can restore student's energy. It improves cognitive functioning as well.
There can be also psychologists who could help students overcome some troubles. Students feel secure sharing their secrets because psychologists are not allowed to spread the received information. One more variant of relaxation is joining some groups where students share their viewpoints concerning various issues like fashion, family problems, relationships, fears, etc.
Tips Helping to Delay and Avoid Mental Disorders
There are several rules which may help people cope with daily stresses faster and easier. They help to improve the general health state and the nervous system functioning.
Sleeping enough lets the organism restore powers and face difficulties without unexpected panic attacks. Lack of sleep might turn routine tasks for students with an anxiety disorder, depression and other mental problems into challenging torture. Taking a nap for power restore could be also helpful.
Healthy eating habits full of required vitamins and minerals improve the functioning of the human organism. It also reduces the risk of weight gaining. There should be no late meals, fast food, alcohol, too much caffeine, and sweets.
Funny things make people laugh. Laughter decreases stress, anxiety, helps to get rid of depression.
An active way of life improves blood circulation, supplies the body with enough oxygen, lets a person get rid of anger and negative emotions, and makes the organism function properly. An individual may join fitness or yoga clubs, for example. The main thing is to find the activity which brings pleasure.
Meditation, aroma baths, contrast showers, feng shui-based way of living, and a number of other soothing methods assist in relaxation, the reasoning of actions, thoughtfulness, prevention of aggression and depression.
Art is also helpful. Music, painting, decoration, dancing, photo taking, writing activity, reading, and other things distract the human mind from negative issues.
It's better not to keep negative thoughts and feelings inside. Group problem discussion, talks with relatives or friends, blog creation, and even running a diary helps to let negative feelings out of the mind and calm down. Such activity also lets a person analyze the situation and find a solution for it.
Pets are human friends which can entertain and mutually listen to all complaints. Having a pet means to have somebody "who" will listen to a person and will never betray him or her.
Traveling and volunteering provide people with higher self-esteem and a good mood.
Essay Writing Service. If you feel that you are not able to handle all the college writing stuff, do not abuse yourself; there are custom writing services like CustomWritings who are available 24/7 to assist you and help with any kind of academic work.
These are only some possible ways of mental health improvement. The main thing is not to neglect the disease and consult a professional. It often happens that a person needs medical treatment. Self-treatment can worsen the situation and lead to serious side effects. Experts also recommend informing health centers about people who might suffer from mental disorders but just either don't recognize the problem or are too afraid to ask for professional help.
The FAQ about Mental Disorders
You may want to know more about mental health issues. So, have a look at the FAQ we have mentioned below.
What Happened When You Had Acute Attack of the Disease?
When I had an exacerbation of Borderline Personality Disorder or just BPD I experienced depression and bulimia. I couldn't attend classed and couldn't confess about having BPD. My roommates tried to discuss the problem but I neglected them and felt anxious and even aggressive.
What Difficulties Did You Have and How Did You Handle the Situation?
First, I tried to visit a college therapist but she based her medication on books and lacked experience in real-life problems, just like mine. I visited a group therapy but the meetings were not frequent. I got into a hospital and failed to finish college. Fortunately, I entered another one. First, I chose part-time studies to get adapted. The college allowed choosing only some courses and taking others gradually. That was a wise decision. I didn't overload myself and had time to study my disease thanks to college books. Still, I felt lonely and didn't enjoy my studies because of that. That's why I decided to become an all-out student. I worried all the time and didn't believe that I could succeed. I found a new doctor and a new therapy group. Everything I wanted was just to graduate somehow. I actually did it with "A"s and only one "B".
When Did You First Notice That You're Having Mental Health Disorders?
I got my BPD during my first year at college. I tried to be successful, found a part-time job, took extra-classes, and tried to do my best. Unfortunately, I couldn't cope with chores and first suffered from insomnia. Then I felt anxious and finally was afraid to leave my apartment and was taken to a hospital. Since then I have been trying to recover.
Did It Produce a Negative Impact on You Socially?
Certainly! I used to have lots of friends and be active. After the first panic attack, I separated myself from others and stopped leading the normal way of life. I doubted everybody and everything.
What Would You Say Students Who Experience the Same Mental Health Disorder?
My personal advice is to check the location before starting studies and wisely to estimate the potential. If you see that homesickness will prevent you from studies and worsen your health condition then it's better to find a college close to your home. See whether the surrounding can supply you with professional support in case of fall outs. Be sure that you can cope with the tasks you've selected. Get rid of all suppositions or stereotypes. Everybody is unique and requires unique problem-solving. Don't neglect your mental disorder. Look for the panacea immediately.