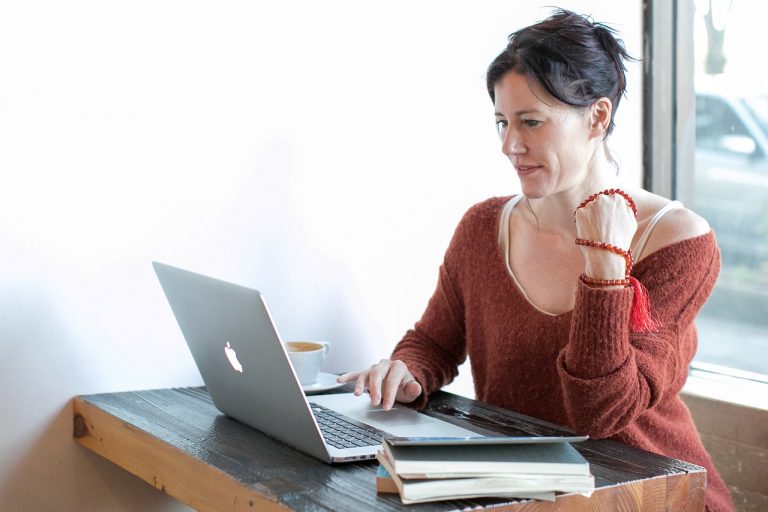 Designed to make our lives easier and more enjoyable, the internet has also become a kind of the modern-day Pandora box, turning into a source of unwelcome troubles. Contrary to its inventors' intentions, the internet has largely facilitated lying. Because people are hidden behind their computer screens, they can easily get away with deception: all usual behavioral signs by which we can detect somebody's mendacity – body language, facial expression, and tone of voice – are rendered inoperative by the internet. The internet puts a considerable strain on our cognitive abilities and our mind-reading abilities in particular. In real life, we function well at the fourth level of intentionality. We start having cognitive difficulties at fifth-level intentionality, at which deception occurs. This is why realizing that we are being deceived is so difficult: we are cognitively wired to overlook deception. Bereft of all tell-tale signs we use in life to discern lies, we much easier fall into a trap set by others through the internet. Particularly rampant scamming is on dating websites that have long metamorphized from a place for romantic encounters into a fruitful arena for false identities and fraud. There is a need, therefore, to look for new signs, in the absence of the old ones, that can tell us that a person reaching out to us from the vastness of the internet is lying.
Q4 hedge fund letters, conference, scoops etc
People have been practicing deception on dating websites long and vigorously enough for others to start seeing patterns in their behavior. Statistically, about 15,000 complaints about online dating scamming are registered annually, and the authorities believe that this is only a small fraction of scamming that really takes place on these websites. For victims do not always want to reveal that they have swallowed somebody's brazen lies hook, line, and sinker and, embarrassed, prefer to keep mum about this. There are many more deceivers on dating websites than statistical numbers show, which enables us to make enlightening generalizations about their tactics and, consequently, forearm ourselves against them. Drawing appropriate conclusions from schemers' conduct and tricks, this article gives sensible advice on how to defend oneself from dating predators.
Hedge Fund Launches Jump Despite Equity Market Declines
Last year was a bumper year for hedge fund launches. According to a Hedge Fund Research report released towards the end of March, 614 new funds hit the market in 2021. That was the highest number of launches since 2017, when a record 735 new hedge funds were rolled out to investors. What's interesting about Read More
The easiest way to ascertain that the person with whom you are communicating online is genuine is to resort to background check online services. These services can provide exhaustive information about your date's criminal, commercial, educational, and financial records. Depending on what part of your date's story sounds suspicious, you may inquire about his or her identity and phone numbers, education and employment, and credit and criminal reports. Many people love to lay it on thick when they talk about their professional achievements. Or they go further than exaggerating and ascribe to themselves imaginary careers either to dazzle their potential lovers or wheedle money out of them. The internet is full of stories about soldiers, pilots, or sea captains who, being on a dangerous mission, suddenly found themselves cut off from the entire world and required a few thousands of dollars to get back home. Or there are brilliant architects, civil engineers, or environmentalists out there who need some money to complete their projects in faraway Siberia or Sahara and return to their native town in glory. Background check online services will clearly show how fantastical these careers are. And of course, they will disclose to you if a person in question is a criminal and waxing lyrical while writing to you from his or her prison cell.
Yet there are definite red flags in online dating that you can notice even before turning to background check for help. People having ulterior motives are eager to move away from the website where you meet them. What they need is to seduce you into clicking their link, opening their email, or calling their phone number so that they can infect your computer and steal your personal and credit card details. Some of the scammers even leave links to their websites on their dating profiles inviting you to visit them and learn more about their social and professional life. Curious to find out more about your potential suitor, you may easily lay yourself open to fraud. Excessive enthusiasm to move away from the dating website thus should alert you to the possibility that your correspondent is guided by dishonest motifs.
It is also a good idea to pay closer attention to your potential date's linguistic talents. It is often noted that scammers' language goes into one of the two extremes. Liars are uneducated writing with orthographic and grammatical mistakes and completely ignoring punctuation rules. Or they write long-winded, detailed, and dense letters packed with pathos and stylistic embellishment. If in the first case, the correspondence looks telegraphic, bristling with omitted or incomplete words, in the second, letters appear taken from the 18th century epistolary novels or bildungsroman.
Scammers who write detailed letters aim to build trust in their interlocuters, best achieved through his or her emotional investment in their troubled life which they so vividly describe. Their autobiographies are necessarily filled with tragic deaths of their parents or the entire family, or their fatal diseases, or their spouses' heart-breaking, disappointing betrayals with the people whom they most trusted, or sudden bankruptcies brought upon them by callous business partners, or other disasters lavishly, if undeservedly, meted out to them by their cruel fate. Another tell-tale sign of such writers is that having colorfully described different calamities in their lives, they hasten to add that they still retain strong love for humanity and believe in people's goodness. Presenting their lives as high drama, scammers expect others to feel sorry for them and be more inclined to offer them moral and financial support.
Pictures posted on dating websites might signal mendacity of their owners, too. If somebody's picture looks professionally taken, it can simply be downloaded from the internet. To ascertain that your potential date does not sport somebody else's attractive features, you may upload it on tineye.com, which will allow you to see if this photo has already appeared somewhere on the internet. In so doing, you will see whether your interlocutor has accounts on other dating websites and whether he or she tries to pass for some other person. Be suspicious also of the profiles that are not filled out but contain pictures alone. Most fake accounts on dating websites do not reveal anything about their owners' personalities.
This is not to say that the features mentioned above definitely bespeak somebody's mendacity. There are certainly honest people on dating websites who have dyslexia or who enjoy weaving narratives about themselves. There are also people who look dashing and who genuinely prefer communicating with their potential dates through personal emails, Facebook, or phone. But because lying on dating websites has become dangerously common, it is better if you pay particular attention to these and similar signs and take the information you are given with a pinch of salt.
Updated on